Dimensional Metrology Equipment
Products for Dimensional Metrology Applications
As precision measurement professionals, Cross offers a wide variety of dimensional metrology tools to help ensure the quality of your process. Our broad offering enables us to confidently provide our customers with the ideal tool for their application based on their measuring range, accuracy, and repeatability requirements. Whether you're in a workshop or an inspection lab, our technical sales staff can assist you in selecting the proper measuring equipment.
Not only are the precision measuring tools we sell of the highest quality and robust, they are also easy to use and provide various data output options. When you purchase from Cross Precision Measurement, formerly J.A. King, you can rest assured that your new equipment will arrive calibrated and registered in GageSuite®, our cloud based calibration tracking system.
We are happy to provide operator training, and offer exceptional after sales support you won't receive by purchasing from an online catalog house. Take a look at some of the dimensional measurement tools we offer
Accurate Tools for Dimensional Metrology
Precise dimensional metrology equipment is a necessity for ensuring accurate standards. And those accurate standards are a necessity for ensuring reliable production over time.
In order to accurately measure physical quantities like length, time, force, mass, voltage, or current, precise measurement of physical units are needed. This metrological equipment is also able to certify that outside standards of those quantities are accurate.
Dimensional metrology equipment is also used to measure the size (and potentially also the shape) of your components. This can include radius, length, diameter, spacing, position, and similar measurements.
At Cross Precision Measurement, through our relationships with industry-leading manufacturers, we're able to provide accurate, reliable, and durable precision measurement and dimensional metrology equipment for all of our customers.
Contact Cross to learn more or to get dimensional metrology equipment of your own.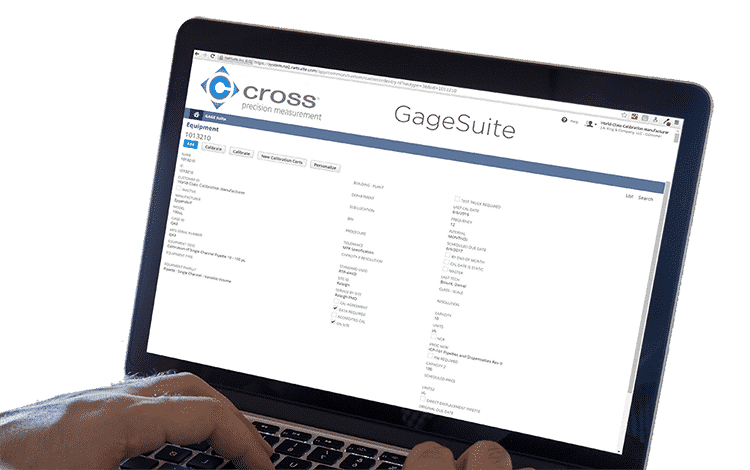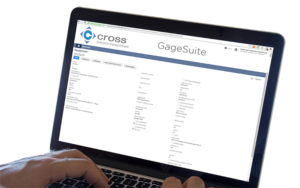 See why customers love GageSuite, our award winning cloud based calibration management system.
A Leading Distributor of Industrial Supplies and Equipment
As an authorized distributor for a wide range of top quality brands, Cross offers a complete selection of process measurement and control equipment through our digital store, ShopCross.

Why Cross Dimensional Metrology Equipment?
At Cross Precision Measurement, we have a long history of providing tools for dimensional metrology to the industrial world. We pride ourselves on the wide range of our offering, meaning we're able to provide the equipment that our diverse range of customers rely on and utilize on a regular basis.
Whether it's for a workshop, laboratory, facility, or industrial setting, accurate measurement equipment is critical. That's something we understand. It's also why our main goal is to provide all of our customers with the equipment, tools, and instrumentation they need for their unique process. And to provide all of that with our world-class customer service and industry-leading technical expertise.
Between equipment training, expert calibration, and after-sales services, Cross can provide a level of support not often seen in online dimensional measurement tool sales. Which is just one of the reasons why so many operations choose to work with Cross again and again.