Innovating The Industrial World, One Customer at a Time.
We apply technologies and services to increase efficiency, reduce risk, and improve quality.
Learn More
Offering ISO/IEC 17025 Accredited Calibration Services
Did you know Cross offers an industry-leading scope of ISO/IEC 17025 Accredited calibration services? We have a network of precision measurement laboratories throughout the U.S. all accredited by A2LA.
Learn More
Solve the most challenging applications with robotic, pneumatic, and machine automation solutions. Learn More
Industrial Hose and Fittings
Connected with quality… total hose and fitting products and services in-store or at your facility. All North Carolina store locations in our network are authorized Parker stores. Learn More
Mobile Systems Integration
Cross is an extension of your design engineering team, solving the most challenging applications with expertise in both hydraulic and electronic control systems. Learn More
Your trusted measurement partner providing accuracy, reliability, and efficiency to let you focus on what you do best. J.A. King is now Cross Precision Measurement! Since 1939, our precision measurement group has provided industry-leading technical expertise and world-class customer service; focusing on character, integrity and professionalism. Learn More
Industrial Process Solutions
Focused on delivering engineered solutions including Systems Integration, Instrumentation, and Valves for the Process Industry, Cross' Process Solutions Group partners with our clients throughout the complete lifecycle of their process. Learn More
As an authorized distributor for a wide range of top quality brands, Cross offers a complete selection of process measurement and control equipment. The products are backed by our experts in hydraulics, pneumatics, robotics, and precision measurement, so you know you've got the right solution for the job. Paired with our industry-leading customer service and technical expertise, Cross Company is your one-stop shop for everything industrial. Contact our team to learn more!
Get information about industry trends, product updates, and educational content from Cross, the way you want to receive it. Select your interest and receive content tailored to your particular industry. 
Latest Resources from Our Experts
At Cross Hose & Fittings, our top priorities are providing world-class customer service and building safe, high-quality hose assemblies for our customers. Below are some of the ways we go...
At Cross, we take safety seriously. Our team works hard to ensure that we manufacture the highest quality, safe hose assemblies and train our customers to do the same. However,...
Cross Company Helps Automotive Paint & Coatings Manufacturer With Process Equipment For New Plant...
Cross Company implements a FLEXIM Solar Powered Ultrasonic Flow Meter for HDPE Pipes....
Process tolerance plays a crucial role in manufacturing by defining the acceptable range of variation in the production of goods. It establishes the minimum and maximum standard deviation allowed, often...
Cross Precision Measurement has updated the 17025 scope of accreditation at our Evansville, IN laboratory! Take a look at our full range of calibration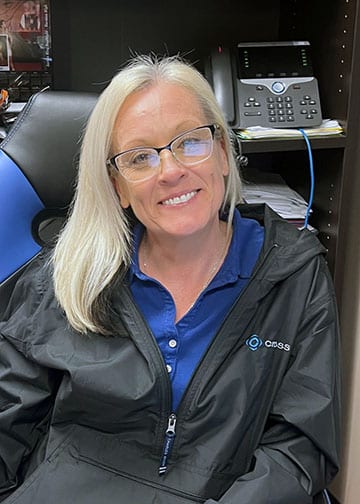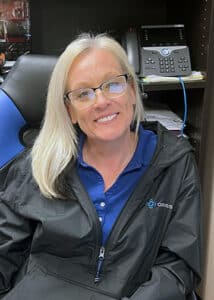 Amy started with the Oklahoma City branch of Cross in 2010, then called Accurate Labs, cleaning gage blocks prior to their calibration.
Cross Precision Measurement has updated the 17025 scope of accreditation at our Charleston, SC laboratory! Take a look at our full range of calibration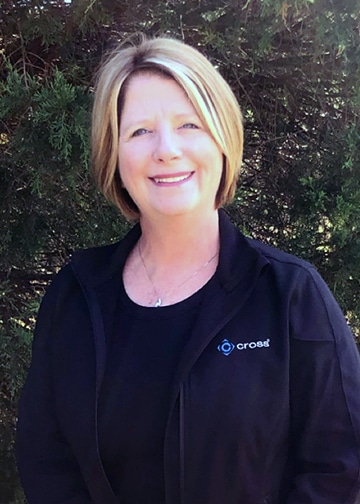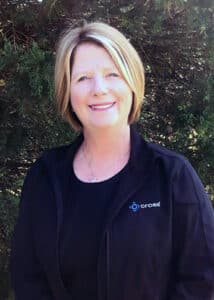 Kim grew up in Shelby, NC and attended Gaston College. Shortly after graduating, she married and had twin boys. When the twins were two,