Intrinsically Safe Equipment
Equipment for Hazardous Environments
Note: The products contained within our intrinsically safe category are intended for use in hazardous environments. Devices in these areas require detailed attention to specification and installation.
Intrinsically safe equipment plays a vital role in maintaining quality within hazardous areas. Due to the risk involved with operating electrical components in these areas, specialized equipment is developed to reduce risk with this added element while ensuring the same level of accuracy and operational efficiency.
The main focus of intrinsically safe equipment is the protection or containment of the internal electrical systems such as control circuits which have the potential to ignite flammable materials in the area. With different components of industrial systems potentially spanning multiple hazard zones, it's important to ensure all segments of an intrinsically safe system comply with recommended certification standards such as FM.
When you're working in hazardous environments or in dangerous settings, the safety of your equipment is paramount. That's why equipment that's safe by design is necessary for these operational settings or manufacturing facilities. And those sort of intrinsically safe tools are something that Cross provides.
Over time, equipment tends to become less accurate. This is particularly true for intrinsically safe equipment and tools that are used in hazardous environments. For instance, tools like indicators and load cells that are built to be intrinsically safe may be necessary for these facilities in order to meet safety or compliance regulations.
That's why it's important to get the intrinsically safe equipment you need from trusted brands with traceable calibration standards. Which is exactly what Cross Precision Measurement offers.
Take a look at our intrinsically safe product offering. If you see what you need, we'll be happy to provide it to you as quickly as possible. Even if you don't see exactly what you need, there's a good chance our engineering team can develop a custom solution for you.
There's no need to sacrifice functionality for safety. With intrinsically safe indicators and other devices, we can provide the equipment or tools that your operations needs. Contact Cross to learn more.
Weighing materials in hazardous environments requires particular attention to accuracy and safety. For instance, if your day-to-day operations involve weighing something like dynamite, you need extremely safe equipment.
In potentially explosive or otherwise hazardous environments, all equipment must comply with recommended certification standards (such as FM). This includes intrinsically safe weigh modules and load cells.
Safe Products and Services For Your Operation
As precision measurement professionals since 1939, the team at Cross has years of experience working with all types of intrinsically safe equipment in a variety of environments. Our knowledge of equipment operation from a calibration and servicing point of view, as well as technical expertise of our application specialists, help us determine the perfect equipment for your needs. Fill out our contact form to work with a local Cross team member today!
See how our precision measurement team can help improve quality, increase efficiency, and reduce risk.
Intrinsically Safe Equipment Providers
Take a look at some of the most popular brands of intrinsically safe equipment that we calibrate, repair, and sell: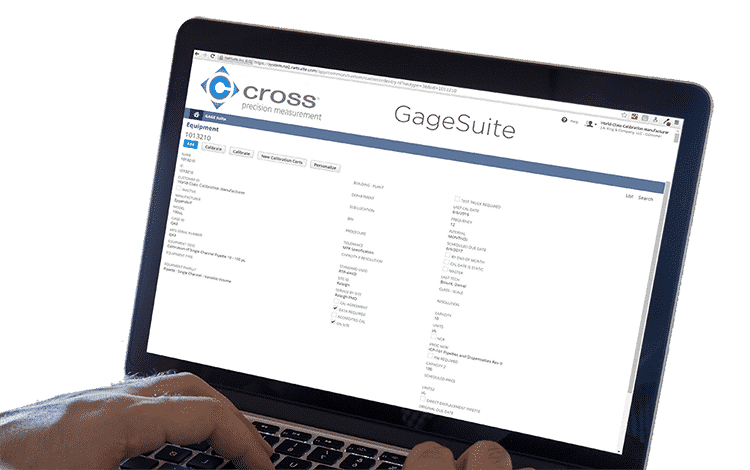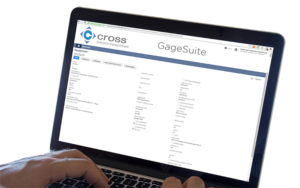 See why customers love GageSuite, our award winning cloud based calibration management system.
Why Cross Intrinsically Safe Equipment?
At Cross Precision Measurement, we make it our business to always provide high-quality, reliable, and durable intrinsically safe equipment to industrial and commercial operations who need them. We've worked with a wide range of facilities, from local workshops to large industrial operations. But no matter the scale of your operation, if you need intrinsically safe equipment, we have a solution for you.
We aim to provide our customers with the tools and equipment they need to optimize their processes, ensure compliance, and maintain safety standards. And to provide that equipment to our customers with our world-class customer service and industry-leading expertise.
Between our calibration services, equipment training, and after-sales customer support, the Cross Precision Measurement group can provide a level of value and service that can't be matched by online intrinsically safe equipment sales. And that's just one of the reasons why so many businesses choose Cross again and again.