Complete Grain Handling Solutions
Complete Grain Handling Solutions
Cross offers a full range of products and services for our customers in the grain handling industry. From truck scales and grain moisture testers to full service agreements, Cross is truly your one stop shop when it comes to measurement in grain handling. We save you time, headaches and money by helping with all parts of your operation.
If you work in the grain industry or in an agricultural operation that relies on accurate grain measurement equipment, Cross Precision Measurement has the tools you need. Contact our experts today to learn more about our grain handling tools offering.
Reliable Grain Handling Equipment
If grain handling equipment is a necessary part of your operation, then it's critical that your tools be durable, reliable, and accurate. If your grain measuring or handling equipment is inaccurate or readings are starting to drift, this can cause many problems down the line. These problems can encompass quality control, worker safety, and production bottom line.
Over time, industrial tools and equipment may become less and less accurate. This is particularly true for equipment that is used frequently or on a daily basis.
Further, there are unique challenges to maintaining fully functional tools in an industrial agricultural environment such as grain handling operations. These can range from ensuring that all scales are reading within tolerances to making sure a piece of equipment is durable enough to withstand dust and particulate ingress.
These reliable and durable tools for grain handling facilities are just what Cross Precision Measurement offers. And if you don't see the exact equipment you need, there's a good chance we can design a custom solution for your facility.
Agricultural Products and Services for Your Operation
In addition to our team working with you to find the right grain handling equipment for your needs, Cross can also provide a range of calibration services to ensure you are up and running safely and efficiently. When looking for a company that provides new equipment, calibration and service, look no further than Cross. Our technical sales staff can assist you in selecting the best grain handling solutions for your application.
For more information about the products we offer, or to get a quote for new equipment, fill out our contact form to discuss your needs with a local Cross team member today!
See how our precision measurement team can help improve quality, increase efficiency, and reduce risk.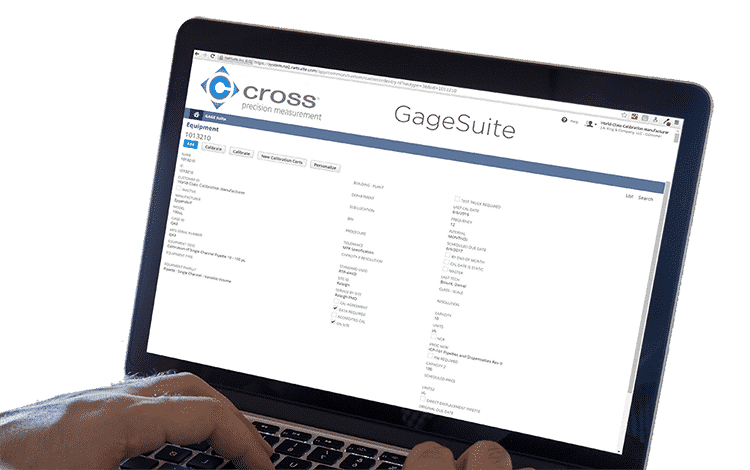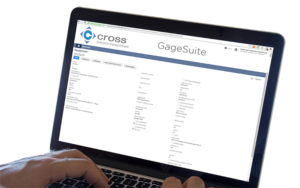 See why customers love GageSuite, our award winning cloud based calibration management system.
Why Cross Grain Handling Equipment
At Cross Precision Measurement, we make it our business to always provide high-quality, reliable, and durable equipment for grain handling operations who need them. We've worked with a wide range of facilities, from local operations to large industrial processing facilities. But no matter the scale of your operation, if you need quality grain handling tools, we have a solution for you.
We aim to provide our customers with the tools and equipment they need to optimize their processes, ensure compliance, and maintain safety standards. And to provide that equipment to our customers with our world-class customer service and industry-leading expertise.
Between our calibration services, equipment training, and after-sales customer support, the Cross Precision Measurement group can provide a level of value and service that can't be matched by online grain handling equipment sales. And that's just one of the reasons why so many businesses choose Cross again and again.