Cross Company Valve Automation Center
Cross Custom Engineered Valves 
Our control valve products, intelligent devices and software products are engineered to improve your process performance and reliability. 
We provide tailor-made actuation products and services that fit your application and specifications.
The control valve, ball valve and actuated valve offering from our Process Solutions Group represents one of the most comprehensive in the industry.
Our valves can be custom engineered to perform specific functions for our customers' unique, severe service and demanding flow control environments.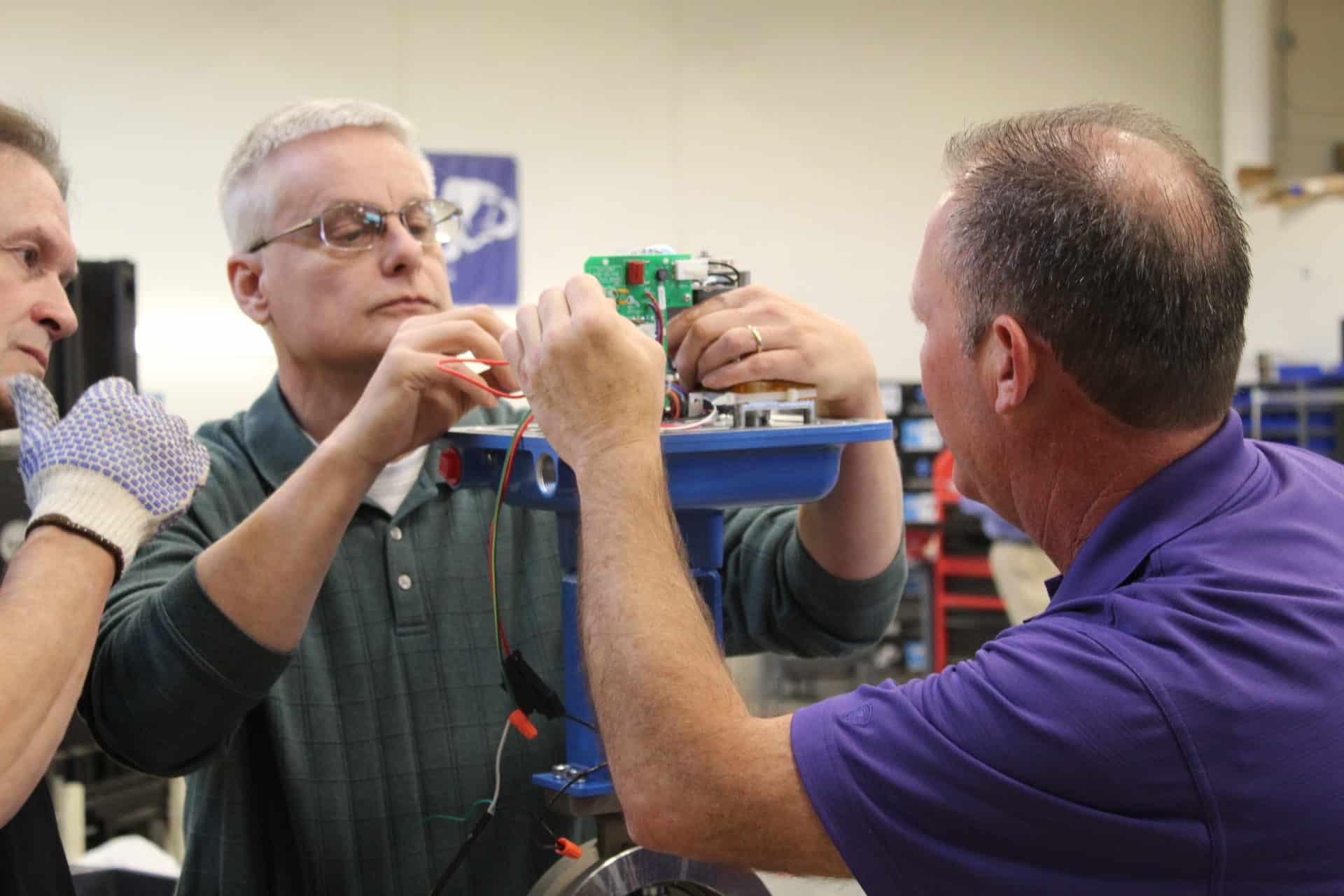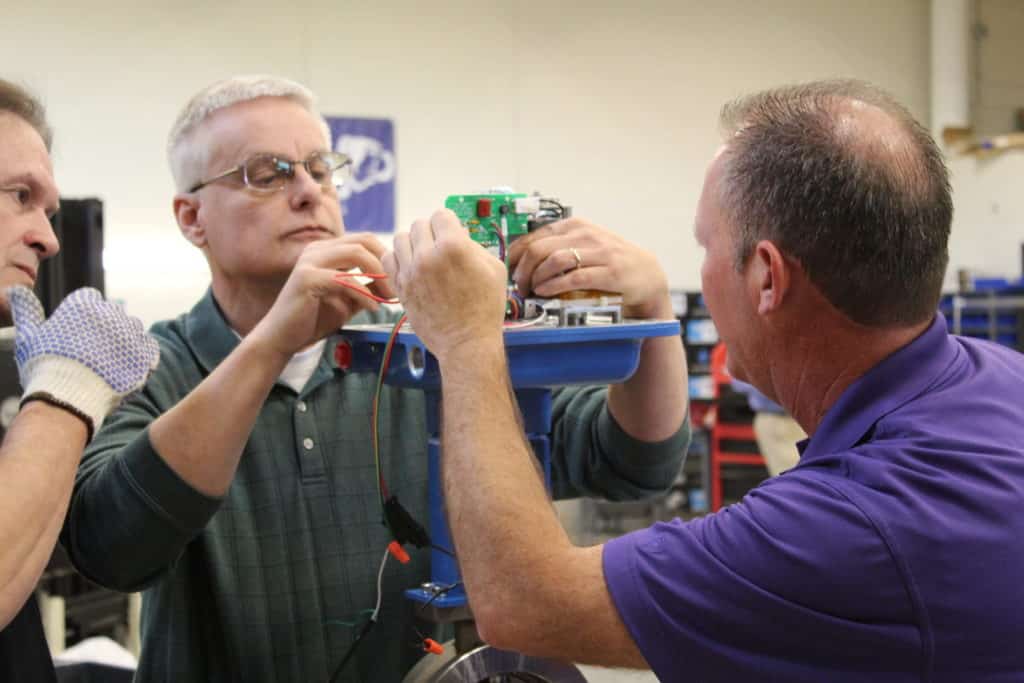 Benefits of Our Valve Automation Center
The Cross Valve Automation Center is an accountable partner you can trust. From shipping accuracy and return rate to cycle count, you can trust our attention to detail, we pride ourselves on world class customer service and a focus on quality.
Nowhere else will you find the products and services we offer from industry leading brands. Our direct relationships with manufacturers and suppliers also ensure our staff are fully trained and authorized, and that you receive full support and warranty service after the sale.
Industry Leading Selection of Valve Products
For more than 35 years, we've built our reputation as the market leader by delivering the top brands and customizing our inventory and delivery capabilities. That way we can most efficiently and effectively serve the most important people to us: our loyal customers. 
Our team of valve experts have seen it all. With years of experience, they can help your team determine solutions that fit your operation. No job is too big or too small—from 0.5" to 108" valves! If you have a valve automation need, our experts can design and implement it.
Customized Valve Solutions
Whether you need mounting hardware or a unique solution, tell us your requirements – we have developed a variety of solutions for unique applications. And we can do it for you, too. If you have a custom valve automation need, we can create a unique solution for it.
See how our process solutions team can help improve quality, increase efficiency, and reduce risk
The Evolution of Flow Control
There's no shortage of industrial valves in the manufacturing world. From process plants to paper mills, flow control automation is a necessary part of the production process.
When it comes to efficiency of industrial valves, automation is rapidly becoming crucial. Upgrading a manual valve to pneumatic, hydraulic, or electric can increase both efficiency and process control.
If you need valve automation for severe service, our engineers and experts can create a custom solution for you based on your needs.
We've provided high quality valve automation services to countless companies across many industries. Some of the main ones are listed below, but if you don't see your industry that doesn't mean we can't help. Contact us today to learn more about our valve automation process.
Process Facilities
Chemical Plants
Paper Mills
Food and Beverage
Distilleries
and more
Valves for Demanding Flow Environments
We have the relationships, facilities, and expertise required to custom-engineer your valves.
Cross partners with some of the leading brands and manufacturers in the industry, as well as maintaining close relationships with all of our supply partners. That means when you get your valves automated with Cross, you know you're getting some of the highest quality work available. And when it comes to valve engineering, you'll see it really makes a difference.
Our valve automation center is the homebase for much of our valve engineering. Our superior engineering process is how we're able to create superior products. From valves to actuators and positioners to limit switches, if you have a valve automation need, Cross can help. Doing much of our valve work in-house allows us to provide custom solutions, too.
Cross valve automation has been creating valve solutions and superior products for more than 35 years. With decades of combined experience under their belts, our experts have been able to create solutions for some of the most complex, demanding flow control environments. And they can do it for you too. No matter the job, if there are valves, we have a solution.
Why Cross Valve Automation?
At Cross, we want to be your valve automation partner. We'll work directly with you to determine the best path of automation for your valves and your process. Whether it's adding a limit switch or stop, we design valves that fit your needs.
With our exclusive partnerships, expansive valve product selection, and experienced team, we create customized valve solutions. We also take the time to test every one of our products to ensure you're always getting the highest quality available.
If you're in need of valve automation, controls, or process solutions in general, we're here to help.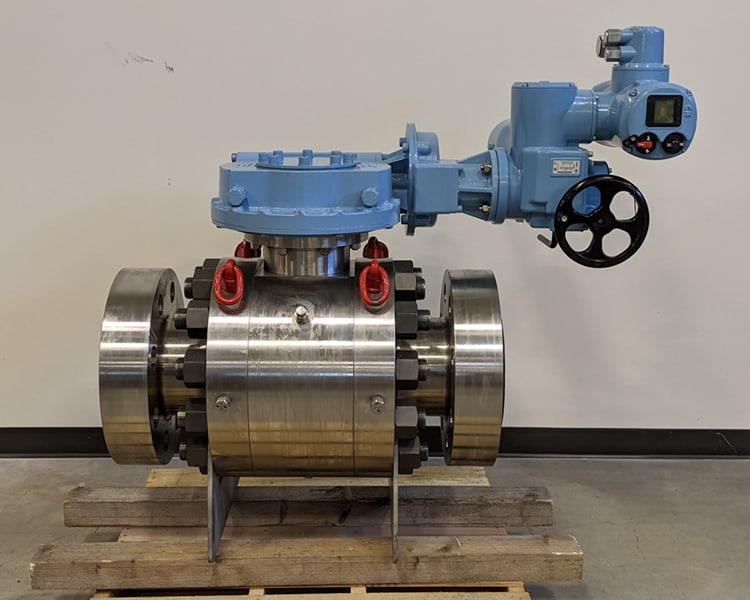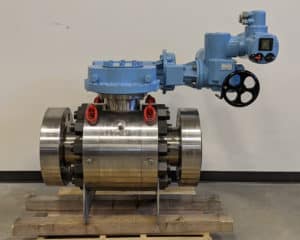 See how our process solutions team can help improve quality, increase efficiency, and reduce risk
Cross Valve Automation Brochure
Optimize your process performance. With an industry leading selection of providers, Cross experts can help your team find exactly what valve automation solutions your operation needs. Take a look at our latest valve automation brochure and contact a Cross expert today!