We Work For a Place We
Love.
Own!
Innovate > Grow > Transform
Our experts work with customers to create innovative solutions for their manufacturing challenges, growing them into market leaders that can transform industries.
Our Company
Culture
Our culture is built on the foundation of honesty, integrity, trust, mutual respect, and servant leadership.
Employee Stock Ownership Plan
Because we are employee-owned, every associate is an equitable owner and has an important and personal role to play in creating outstanding customer satisfaction.
Growth is in our DNA
Whether it be through organic expansion or acquisition, we are always investing in resources to provide the best and most diversified solutions for our customers.
Cross Sales and Engineering Company was founded in November 1954 by Bill Cross, a young salesman and professional engineer with an entrepreneurial spirit. We were focused primarily on Fluid Power products and solutions- hydraulic and air-powered motion actuation and control. Bill founded Cross with a belief that the people of Cross Company, with their deep industrial knowledge and expertise, their extraordinary work ethic, and good-natured fun at work provided the most value to our customers. It wasn't the products as much as the people that meant the most to us and our customers.
In 1979, just 4 years after it became possible, Bill and Pete Cross, the second generation leader, transformed the ownership of Cross Company to the employees through an Employee Stock Ownership Plan (ESOP), one of the first in the US.
In a 100% employee-owned ESOP, everyone is an equitable owner. Everyone is included. Everyone is seen. Everyone is heard. Everyone belongs here, because everyone is an owner. Cross Company was founded on these principles and they remain the cornerstones of our culture.
Today Cross Company has grown organically and by acquisition into a diversified Industrial Solutions company with 5 operating divisions and 600 employee-owners who have a vested interest in the success of our company and our customers.
Those 5 operating divisions, Mobile Systems Integration, Hose and Fittings, Automation, Process Solutions, and Precision Measurement are all squarely focused on adding genuine, tangible value for our manufacturing customers by Improving Quality, Raising Efficiency, and Lowering Risk.
We work hard. We have fun. We love what we do. We love who we do it with, and who we do it for. We work for a place we love. We work for a place we own.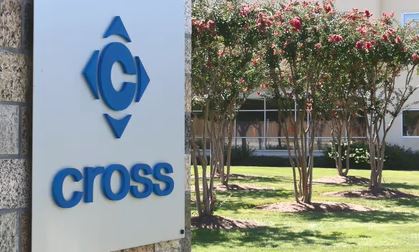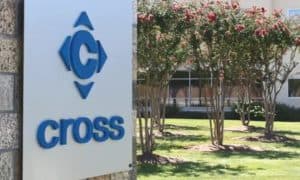 As a part of Cross, every single one of our team members benefit from the "ESOP advantage" while working for a company with a rich history, excellent values, and a tradition of servant leadership and growth.
Technical Expertise to Innovate > Grow > Transform
Our specialized teams are focused on specific industries and technologies, making them some of the most knowledgeable in their respective fields. With technical experts that work every day developing solutions to help our customers innovate their processes, our customers see us as an extension of their engineering departments. Our key value drivers are to Improve Quality, Raise Efficiency and Reduce Risk. We believe that quality + efficiency – risk = innovation, and that leads to success.
By combining cutting-edge products with our engineering expertise, backed by our extensive service offering, we help our customers' businesses to grow and thrive. In working with Cross, our customers gain a tangible competitive advantage as we help them to reduce risk, raise efficiency and improve quality; and technical expertise is at the heart of it all. This competitive advantage helps companies transform into leaders in their respective industries and helps to keep manufacturing strong in the USA.
Cross is a 100% employee-owned company. Through the ESOP, the company buys stock on behalf of eligible employees, allowing them to share in the company's success and save for retirement. Being an employee-owner presents a unique opportunity for our associates to influence the value of their retirement. The ESOP is not a passive investment — associates have a vested interest in making sure their accounts' value grows. Their performance every day on the job contributes to achieving overall company goals and profitability, which in turn may help increase the value of the company and the shares in their account.
Get information about industry trends, product updates, and educational content from Cross, the way you want to receive it. Select your interest and receive content tailored to your particular industry.