We Work For a Place We
Love.
Own!
Innovate > Grow > Transform
Our experts work with customers to create innovative solutions for their manufacturing challenges, growing them into market leaders that can transform industries.
Our Company
Culture
Our culture is built on the foundation of honesty, integrity, trust, mutual respect, and servant leadership.
Employee Stock Ownership Plan
Because we are employee-owned, every associate is an equitable owner and has an important and personal role to play in creating outstanding customer satisfaction.
Growth is in our DNA
Whether it be through organic expansion or acquisition, we are always investing in resources to provide the best and most diversified solutions for our customers.
Cross Company - Who We are
Thank you so much for taking the time to visit our website. My name is John King, I'm the CEO of Cross, and I would like to tell you a little bit about us.
Cross is an industrial technology company that works with all kinds of companies to improve quality, raise efficiency, and lower risk. We do that in a way that produces genuine, tangible value to our customer's bottom line- just ask, and we would be glad to show you.
Cross is a team of amazing people doing amazing things. We wake up every day to innovate the industrial world one customer at a time. We believe that fundamentally, Innovation is simply "finding a better way". To see the amazing things our team is doing, check out our podcast "Innovating the Industrial World"
Speed matters in the Industrial world, so when you work with us, you will notice we have a spring in our step, we hustle. Technology is advancing fast and we have the brightest technical minds in the industry to solve the hardest problems. If we don't know the answer, we will find it…fast. And finally, we work with a smile and create the kind of "wow!" experiences that our customers remember. We love our customers and they love us.
We engineer, build, and service all types of industrial systems that at their core, automate, move, measure, control, and analyze our customer's products and processes. We find a better way to do it, and doing so requires a lot of specialized technical expertise. To make sure we have that specialized knowledge and experience, we are organized in five operating groups: Automation, Precision Measurement, Process Solutions, Hose & Fittings, and Mobile Systems Integration, but we are SO much more than that.
To know us is to know that our culture has two fundamental cornerstones: Servant Leadership and Employee Ownership.
We were founded in 1954 by Bill Cross, a brilliant engineer who had a love of life and the people around him that was, and still is, contagious. Bill, and his son Pete, created a work environment that persists to this day where we are committed, accountable, and results-oriented, and at the same time kind, forgiving, and patient. There is a joy and kindness in working here that you don't often see. You hear a lot of laughter here, because we love what we do and we love who we do it with. They didn't call it servant leadership, it is just the way they led. "Hire really smart people and get out of the way" was a refrain we heard all the time. Often when associates come to Cross, they will say "There is something special going on here."
We are 100% employee-owned, and have been an ESOP (Employee Stock Ownership Plan) since 1979- one of the first in the country. Employee Ownership means that we are all in this together, for the long term. We all have a vested interest in the success of Cross and our customers. We are not just "open book", we are completely transparent with all our associates in every way we can be. We don't just explain what we are doing next, we take the time to explain why we are doing it, because as owners we need to know.
Being an ESOP means that statistically we are far more likely to out-perform non-ESOP companies. We are far more likely to keep our jobs in an economic downturn, have better benefits, and longer tenure. Don't take our word for it, read this article by the National Center for Employee Ownership (NCEO.org): Research on Employee Ownership.
Bill Cross laid the foundation for our culture and entrepreneurial spirit that has led us to grow organically, and through a number of acquisitions to be who we are now- a team of over 675 employee-owners across 37 locations throughout the Southeast and Midwest. "Growth is in our DNA" and it shows.
Whether you are considering us for a career, or considering hiring us as a solutions provider, please know that you will be working with the smartest, most fun, humble, and hardest-working people who work for a place they love and a place they own.
Thank you for taking the time to get to know Cross.
John King
CEO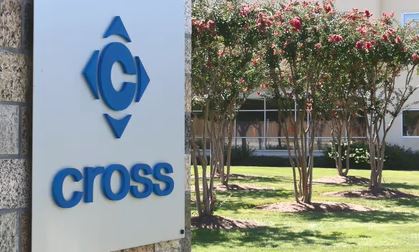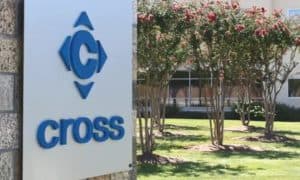 Join our team!
As a part of Cross, every single one of our team members benefit from the "ESOP advantage" while working for a company with a rich history, excellent values, and a tradition of servant leadership and growth.
Technical Expertise to Innovate > Grow > Transform