Cross palletizing solutions aim to eliminate workers from doing repetitive bending and lifting tasks that can lead to workplace injuries. Staff can then be allocated to higher value decision-based work that is less mundane and can't be easily automated. See the ROI analysis on how this reduced risk impacts operating expenses.
Cross palletizing robots and depalletizers offer a flexible solution to eliminate repetitive, manual stacking and unstacking tasks. The small footprint makes them ideal for tight manufacturing lines and allows them to adapt to different tasks as needed.  Automatic palletizer models are available for different payloads, cycle times and column heights.
Vention palletizing software eliminates the need for complex robotic programming and makes redeploying this solution for a different production line or package size much quicker.
Current Cross customers report that the payback of their system is less than two years. For multi-shift operations, the payback can be much sooner, as you can see in the ROI example below. The flexible Cross palletizing system will cut your production costs, eliminate ergonomic related injuries, and reduce quality issues.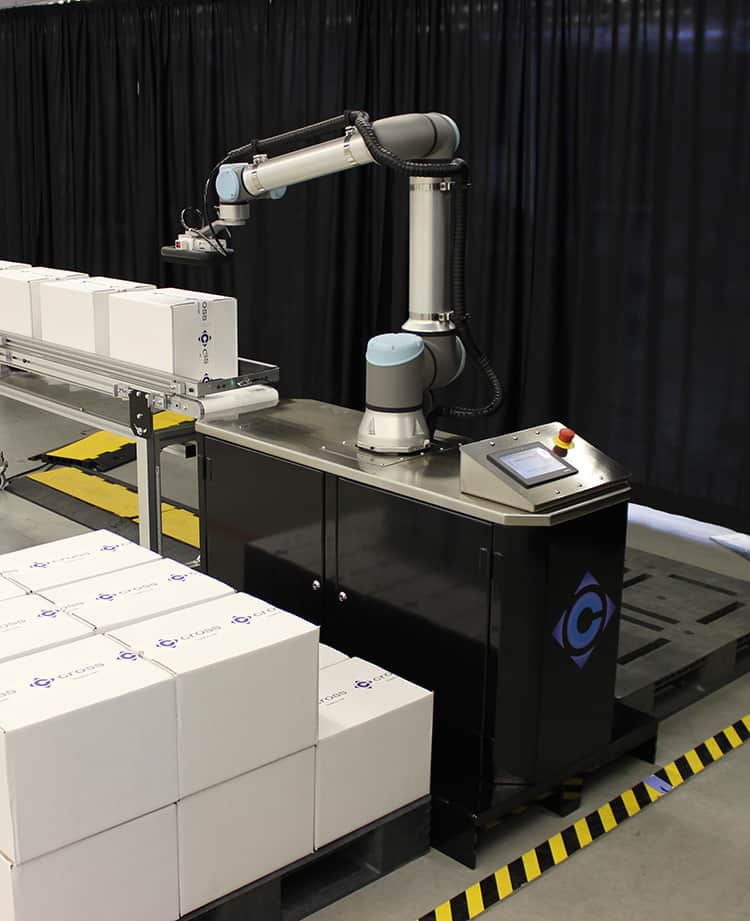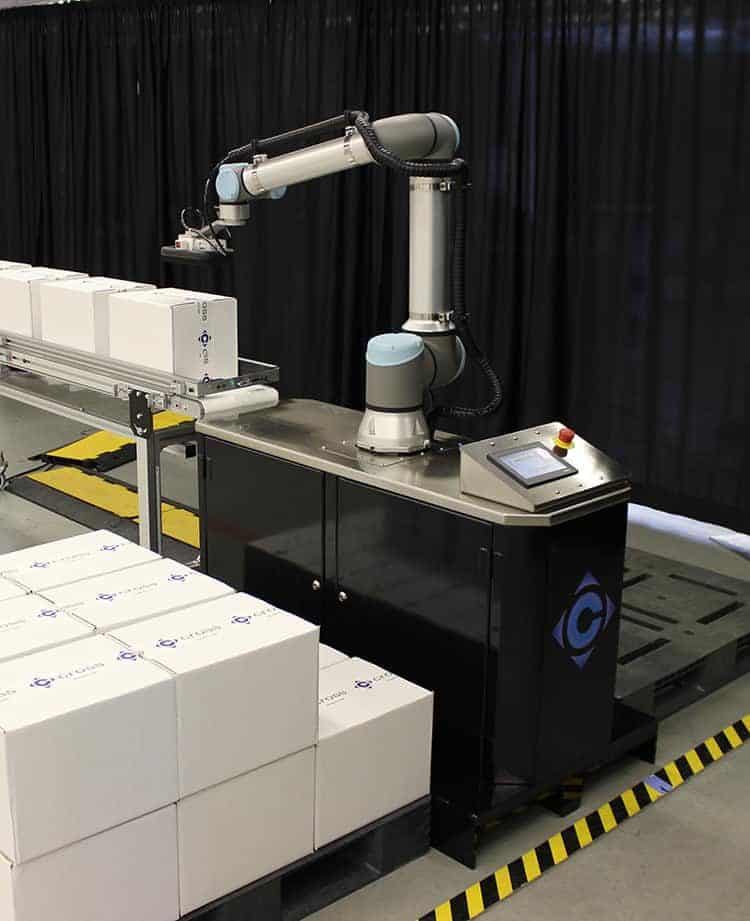 See our Palletizing Machines in Action
Take a look at the Cross Palletron palletizing system loading boxes onto a pallet from a manual conveyor system setup. The Universal Robot (UR) palletizer is configurable to work in a range of settings, and as seen in our video, has dual pallet capability and can be easily moved when necessary. This solution is based on a Universal Robot arm to create a fully collaborative case palletizer.
Request A Quote Or Learn More About Our Automatic Palletizers
Return on Investment (ROI)
Robots in action are really cool to see, but a robot only makes sense in an application where it provides an appropriate return on investment (ROI). Most companies have their own requirements for an ROI timeframe varying from 1-3 years. A typical average is around 2 years for capital projects.
When looking at a robotic project and trying to decide if the initial cost is worth it, there are a few calculations that will help with this determination. Let's take a look at the following scenario:
There is a person performing manual palletizing task for an entire shift. The operator stands at the end of the line, picks up boxes and places them in a particular pallet pattern. When the pallet is full, they alert the forklift driver who takes the pallet over to the shrink wrap machine and puts an empty pallet in place. Then the process repeats.
Interested in seeing the ROI the automatic palletizer has for your particular operation? Put your own values in the white boxes to see your results:
Is Automation Right for Your Process?
Answer a few simple questions and find out! We'll send a copy of your inputs to help build the case for automation, and determine ROI for automating parts of your operation.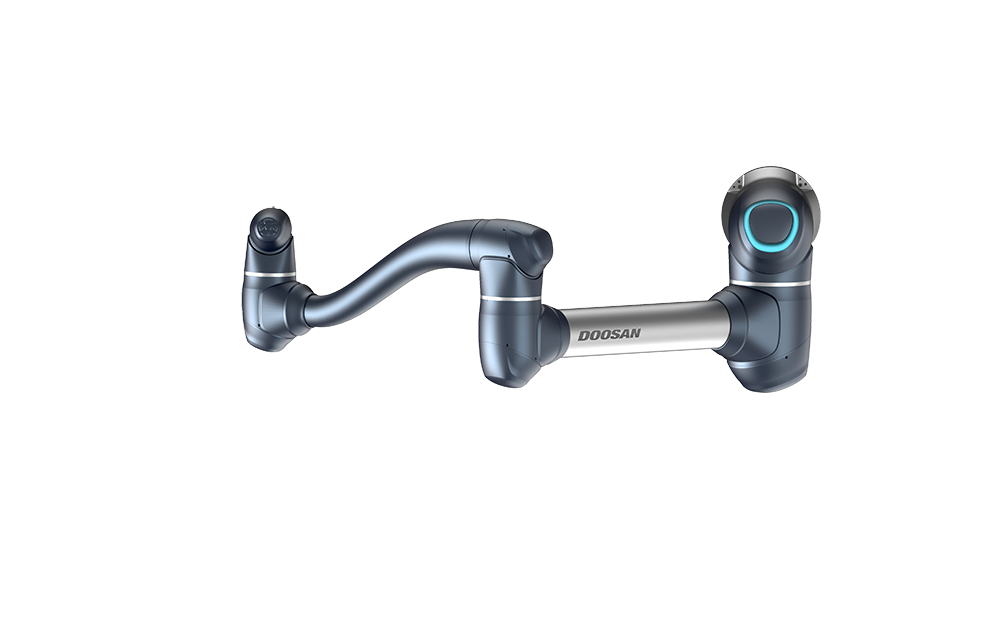 End of Arm Tooling for a Range of Applications
Cross represents multiple providers and offers end of arm tooling for a variety of applications. Whether your operation is in need of robotic grippers for fragile goods,  a customized solution for a unique payload, or anything between; the Cross automation team has you covered! Take a look at our end of arm tooling offering and see how you can accompany our palletizing solutions with robots elsewhere in your process.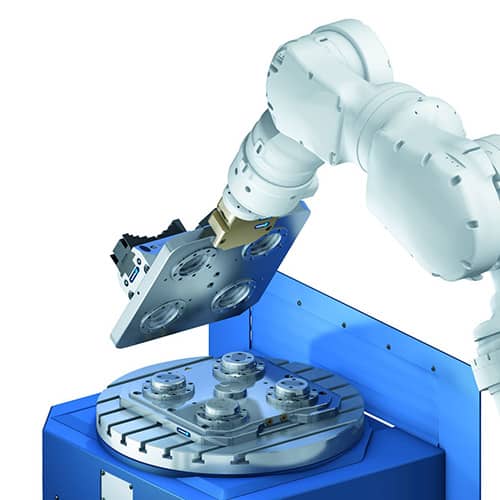 Benefits of Palletizing Systems
A highly performing palletizer solution translates to higher profitability. Robotic palletizers are now able to solve issues that their older counterparts simply couldn't. The efficiency of a robotic palletizing machine lets products palletize (and depalletize) themselves. While the robot is doing the work, employees are able to focus on more important tasks that directly add value to the manufacturing process.
Some immediate advantages to the palletizing process include increases in safety, accuracy, and your bottom line.
Safety
Strains and sprains are the most common workplace injury in the United States. And a leading cause of these types of injuries is over-straining from long hours of repetitive work. Introducing a palletizer onto the manufacturing line is a proven way to mitigate workplace injuries from repetitive over-exertion. With an automated palletizer, the robot takes the strain, not the employee.
Accuracy
When performing the same task over and over for long stretches of time, small errors and mistakes start to pile up. This is particularly true with the notoriously repetitive task of palletizing. While a human being may begin to lose focus, a palletizing robot will not. Palletizing machines are more accurate and precise than people, and will not begin to make small mistakes after long hours of the same task.
The Bottom Line

When it comes to manufacturing, shorter cycle times and increased throughput are crucial to your bottom line. Substantially increasing that bottom line requires a versatile, powerful automated system. With the direction many industries are moving, automated robotic solutions are becoming less and less optional. Find the solution that works best for you with Cross palletizing machines.
Request A Quote Or Learn More About Our Automatic Palletizers