End of Arm Tooling (EOAT) and End Effectors
End Effectors and EOAT for Robotic Applications
End-of-Arm-Tooling (EOAT), or end effectors, connect to a robotic arm and transform it from a simple actuator into a useful tool. They are designed to give a robot a variety of capabilities such as the ability to pick and place. This allows them to perform tasks such as palletizing, labeling, or quality testing, which are invaluable to industrial operations looking to reduce risk and improve efficiency.
Regardless of the application, our team can work with you to source the best end effector solutions for your robot. We'll help determine the best option for your process, and as a distributor for leading brands such as Schunk and Robotiq, we have access to an industry leading selection of end effector options in one place.
Our offering ranges from electromechanical and pneumatic adaptive grippers to vacuum tooling and force transducers for robotic arms. In addition, our engineers can also work to provide custom end effector solutions if the job calls for it.
Cross Company End of Arm Tooling and End Effectors
Reducing risk and improving efficiency are the goals of implementing industrial automation systems. And a big part of achieving that goal is through the use of EOAT and end effectors. Cross Automation has been providing robotic tooling such as end effectors to an expansive set of operations across the industrial world for years.
We're also able to work with our customers and devise end of arm tooling solutions based on their individual needs. In many cases, an off-the-shelf solution is perfectly compatible with a specific robotic arm. When that is the case, our partnerships with industry-leading manufacturers allow us to provide our customers with the parts they need.
At Cross Company, we're also able to provide custom solutions for our customers. If your production process is unique, then you need unique solutions. And that's something our engineering team can provide.
Contact us today to learn more about our EOAT and end effector offerings.
Electromechanical grippers are an ideal solution for applications where a product may be too delicate for a pneumatic gripper or too irregularly shaped for a vacuum gripper. We offer a full lineup of electromechanical end effectors.
Pneumatic robot end effectors are an ideal solution for items or products that don't require force control to be safely picked up. This is an ideal solution for many operations that can provide a relatively quick return on investment.
If your operation relies on the ability to pick and place a range of materials, vacuum end effectors may be the perfect automation solution. We can offer industry-leading brands as well as custom end effector solutions.
Benefits of Cross Company End Effectors and EOAT
At Cross Automation, our goal is always to provide the products or solutions that our customers need. Whether that involves leveraging our strategic partnerships to provide our customers with industry-leading brands or utilizing our team of engineers to design and implement custom tooling solutions, we want to help.
When it comes to industrial automation products like end of arm tooling or end effectors, we recognize how critical they can be to a production process. That's why we aim to get you the equipment you need when you need it.
Our brand partnerships, technical expertise, and world-class customer service are just some of the reasons why so many operations choose Cross as a single-source equipment supplier.
Is Automation Right for Your Process?
Answer a few simple questions and find out! We'll send a copy of your inputs to help build the case for automation, and determine ROI for automating parts of your operation.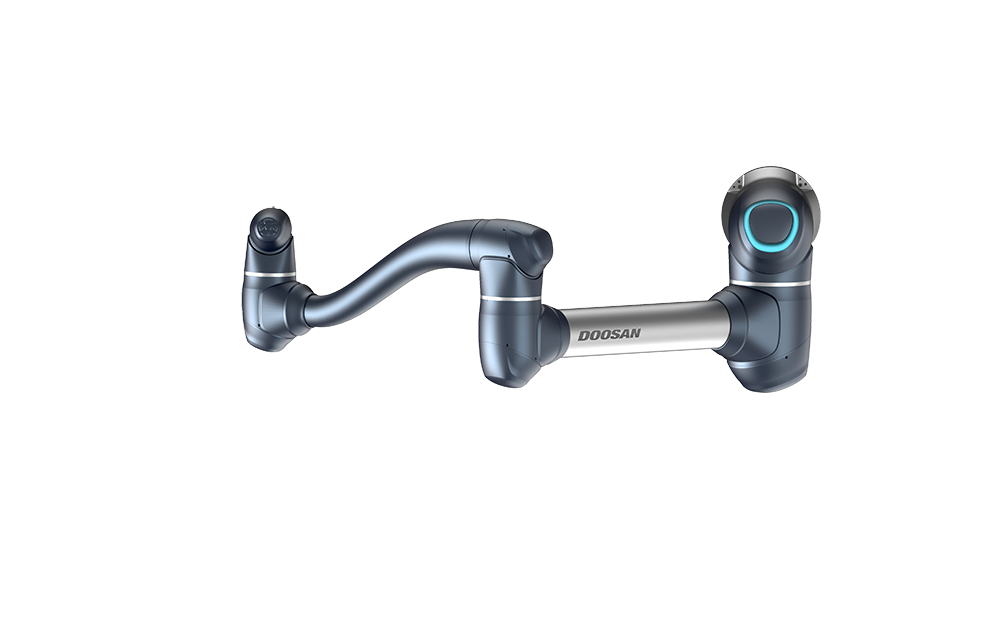 End of Arm Tooling and End Effector FAQ
Yes! Our engineering team will work directly with you to learn about the exact needs of your process and can design custom end of arm tooling to meet your needs. If your production process is complex or depends on irregularly-shaped product, custom EOAT may be the best way to optimize production.
Electromechanical grippers are ideal for applications requiring speed and position control, such as machine tending or bin picking. Pneumatic grippers usually operate by forcing compressed air through a piston and allow for grippers to operate in angular or parallel movement. Vacuum grippers offer an extremely flexible means of material handling, but often can't perform with perforated product.
Any industry that benefits from robotic arms will also benefit from custom end of arm tooling. This includes aerospace, automotive, food and beverage, consumer goods, electronics, medical equipment, pharmaceutical, quality inspection, and a wide range of other industries.
Why Cross End of Arm Tooling (EOAT) and End Effectors?
Industrial automation is rapidly becoming a necessity in the manufacturing world. In fact, it can even mean the difference between your production process and a competitor's. Collaborative robots, industrial robots, and other automated robotic systems are the direction the market is moving. And it's important not to let your operation fall behind.
Whether you're implementing automated systems for the first time or just looking to replace a component to more effectively optimize your process, Cross Company has a solution for you. Between our brand partnerships, in-house engineering team, and ongoing support services, we work with you every step of the way to make sure you're getting the automation you need to succeed.
Contact a member of Cross Automation today to start the process and get the robotic end of arm tooling or end effectors you're looking for from one convenient location. And we're confident you'll see for yourself why so many operations choose to work with Cross again and again.