Force and Materials Testing
Equipment for Force and Materials Testing
Cross offers a full range of force and materials testing equipment suitable for a variety of applications. Our comprehensive offering gives your team the tools needed to ensure products are functional and safe. With distributorship throughout our network for top brands such as Starrett, Chatillon, Dillon, and Ametek among others, Cross has one of the largest force and materials testing product selections in our region.
Our sales team has the technical knowledge to work with you on finding the best equipment for your needs. Whether that is a mechanical force gauge, or a fully automated material testing machine with extensive reporting capabilities, our team can find the right force measurement systems for your specific process.
Precise Force Measurement Tools
If materials testing or force measurement are critical to your operation, it's necessary that your metrological equipment be reliable and accurate. This ensures that your production process is working as intended and that your measurements are accurate. Which, in the long run, saves you time, money, and potentially unexpected downtime.
Over time and repeated use, equipment may become less accurate and movements less precise. This is a problem in particular for force testing equipment. For instance, if continuous force is applied to a force gauge, the measurement of that force may drift over time. That's why it's important to utilize equipment or instrumentation from a reputable manufacturer that has traceable calibration. Which is the exact kind of products provided to manufacturers and laboratory operations by Cross Precision Measurement.
Take a look at our product offering. If you see the tool that you need, Cross can provide it for you. And if you don't see the exact equipment your operation requires, there's a good chance we can develop it for you.
The Right Products and Services for Your Operation
In addition to working with you to find the right products for your operation, our service division offers ISO 17025 accredited calibration of force measurement throughout our entire network of laboratories. Calibration with Cross includes ensures your new equipment is operating accurately, and includes documentation in GageSuite®.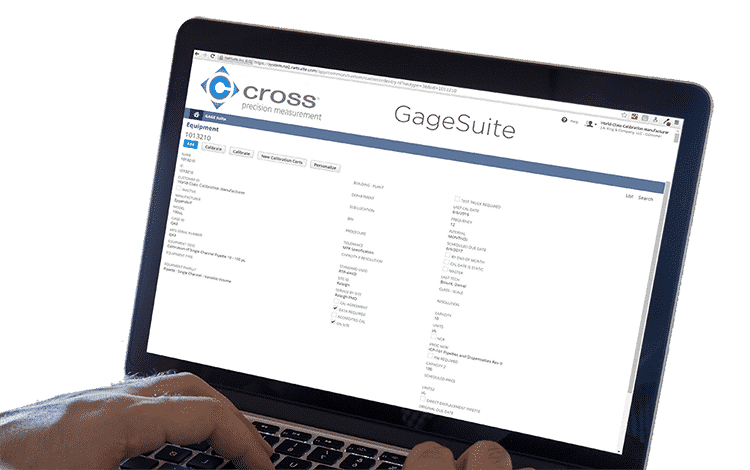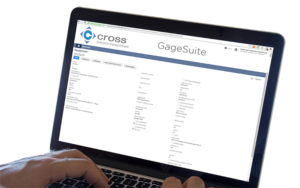 See why customers love GageSuite, our award winning cloud based calibration management system.
A Leading Distributor of Industrial Supplies and Equipment
As an authorized distributor for a wide range of top quality brands, Cross offers a complete selection of process measurement and control equipment through our digital store, ShopCross.

Why Cross Materials and Force Testing Equipment?
At Cross Precision Measurement, we pride ourselves on providing high-quality, durable, and reliable materials and force measurement equipment to operations who need them. We've worked with a wide range of facilities, from research and development laboratories to manufacturing plants to local workshops. No matter the size or scale of your operation, if you have a need for force and materials testing equipment, we have a solution.
Our main goal is to provide our customers with the equipment, tools, or instrumentation they need to achieve their goals and optimize their processes. And to provide those tools with world-class customer service and industry-leading expertise and support.
Between our equipment training service, expert calibration services, and after-sales support, Cross Precision Measurement can provide a level of expertise and a personal touch that can't be matched by online force and materials testing equipment sales. That's just one of the reasons why so many operations choose Cross again and again.