Pumps for Mobile Systems Integration
Hydraulic Pumps for Industrial Machines
Hydraulic pumps are crucial to the optimal performance of any heavy mobile machine. They convert mechanical energy into hydraulic energy before pumping that energy back into the system. Because of this, it's critical to have the right hydraulic pumps and motors for your industrial machine.
At Cross Mobile Systems Integration group, one of our specialties is hydraulic pump design. We've worked with both open loop and closed loop hydraulics on a wide variety of mobile industrial vehicles. And we're excited to work on your machine, too.
Think of Cross as an extension of your engineering department. We want you to have the right hydraulic pumps and motors for your work vehicle. As well as the optimal layout for your hydraulic systems and other components. When you succeed, we succeed.
Creating Your Hydraulic Pump
While in some cases hydraulic pump design is a matter of preference, we've learned that some designs are better suited than others for specific applications. That's why we have a team of experts to meet with you, assess your machine, prototype a design, and get you back out to the jobsite.
We've designed and installed hydraulic pumps for mobile machines for decades. We've worked with a variety of OEMs and other equipment manufacturers across industries. And we can work with you to create a hydraulic pump design that will meet your production needs.

Our Mobile System Integration Services
We always work to provide the best solutions and products to our OEM and equipment manufacturer customers. Whether it's a new hydraulic motor or components for vehicle electrification, we can help.
We've worked with countless manufacturers across dozens of industries. And we have the knowledge and expertise to optimize your mobile vehicle system.
Our reputation for customer service is only surpassed by the quality of our work. When it comes to industrial mobile systems, we can confidently say we know our stuff. And we're confident that after working with the Cross Mobile Systems Integration team, you'll think so too.
Working with Cross Mobile Systems Integration group is a commitment to better vehicle performance, less vehicle maintenance, and lower costs over time.
If these services sound like something you would be interested in, then Cross may be a good fit for you and your company.
We offer a variety of pumps for OEM and other equipment manufacturers. This includes open loop gear pumps, open loop piston pumps, and open loop vane pumps.
Within an open loop hydraulic system, the actuator-return and inlet ports are both connected to the hydraulic reservoir. This allows the pump to provide continuous fluid power to the system. Because of this design, open loop systems are generally able to run cooler (as the reservoir lets more heat dissipate).
While an open loop hydraulic system may be more complex than its closed loop counterpart, they allow for a wider variance in system design. Furthermore, a higher level of control can be achieved through stacking multiple control valves in a series. This isn't a functionality allowed for in closed loop hydraulic systems.
If you're looking for pumps for an open loop hydraulic system, we can help. Contact our experts today to discuss your open loop hydraulic system or manufacturing process.
Cross also offers a variety of closed loop hydraulic pumps, including medium duty piston pumps and heavy duty piston pumps.
In contrast to an open loop system, the fluid in a closed loop hydraulic system does not go to a reservoir. Instead, it flows directly back to the pump (forming a closed loop). Without a hydraulic reservoir, the system is at greater risk for overheating. However, a closed loop system may be ideal for situations requiring high power and high pressure as they tend to be more compact and less expensive.
The potential for overheating in closed loop hydraulic systems is something that needs to be managed. That's why it's so important to work with an experienced and professional mobile system integration company.
If you're looking for pumps for a closed loop hydraulic system, Cross can help. Talk to an expert today to discuss your closed loop system or mobile machine manufacturing process.
Pumps for Mobile Manufacturers
We've worked with many equipment manufacturers across a wide array of industries. That means we have the expertise and experience required to optimize your mobile hydraulic vehicle.
When working with mobile heavy work machines, there are many important factors to consider. From heat requirements to space allocation to end use, no two mobile work vehicles are exactly the same. That's something we understand.
At Cross, we'll work directly with you so we understand your unique needs, specifications, and end-use requirements. That way you can have the best mobile machine for the job.
Custom Hydraulic Pump Design
Designing and implementing hydraulic systems can seem daunting. But knowing your needs and requirements can make the process far smoother. Some important considerations when it comes to implementing hydraulic systems and pumps are
The Hydraulic Pump Company You Need
At Cross, we offer much more than just top-quality mobile machine parts. We provide the experience and expertise our OEM and other equipment manufacturer partners need to succeed.
See How Our Mobile Systems Integration Team Can Help Improve Quality, Increase Efficiency, And Reduce Risk
Frequently Asked Questions
In an open loop hydraulic system, the hydraulic fluid returns to the tank or reservoir at the end of the cycle. This allows heat to dissipate and contaminants to collect before the fluid is cycled through the system again. In a closed loop hydraulic system, the fluid does not return to the reservoir.
In mobile hydraulic applications, there are generally three different pump constructions to consider. These are gear, piston, and vane. While there are other types of pumps (such as clutch or dump pumps), these three are the most commonly used for mobile hydraulic applications.
Often, the right hydraulic pump depends on your application, heat requirements, and space allocated. There are other factors to consider as well, such as oil volume, number of cylinders, and load requirements. As a general rule, we recommend consulting with an expert to find the best hydraulic pump for your system.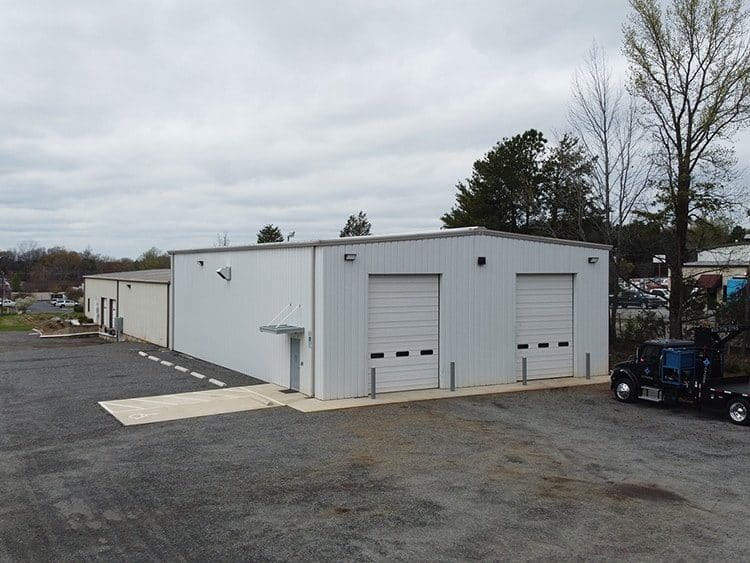 We've worked with OEMs and other equipment manufacturers for decades. We've helped design, prototype, and implement a variety of hydraulic and electrical systems for mobile work vehicles and other heavy machinery. And we're excited to work with you on your next mobile vehicle project.
If you're looking for a leading name in the mobile vehicle systems integration industry, you've come to the right place. We've worked with all kinds of mobile work vehicles. From construction to municipal, if you have an issue with your mobile machine, we have a solution.
Interested in learning more about how Cross company can help your operation? Contact us today to discuss your application with a Cross team member.