Like it or not, if you are using hydraulic hose or industrial hose, at some point, a hose is going to break and you're going to need hose repair.  The experts at Cross Hose & Fittings can get you a replacement hose assembly fast so you can get back  up and running FAST!
In-Store Hose Fabrication
Come into one of Cross Hose & Fittings five Parker stores in North Carolina and get a hose assembly made while you wait. Our factory-trained hose experts know how important it is  to get your assembly built quickly so you can get back to work.  Cross keeps a large inventory of hydraulic hose and industrial hose, as well as an array of hose ends including a full range of metric and BSPP threads to get your hose repair done quickly.  For a complete list of the types of hoses and fittings we carry, please visit our hose products page.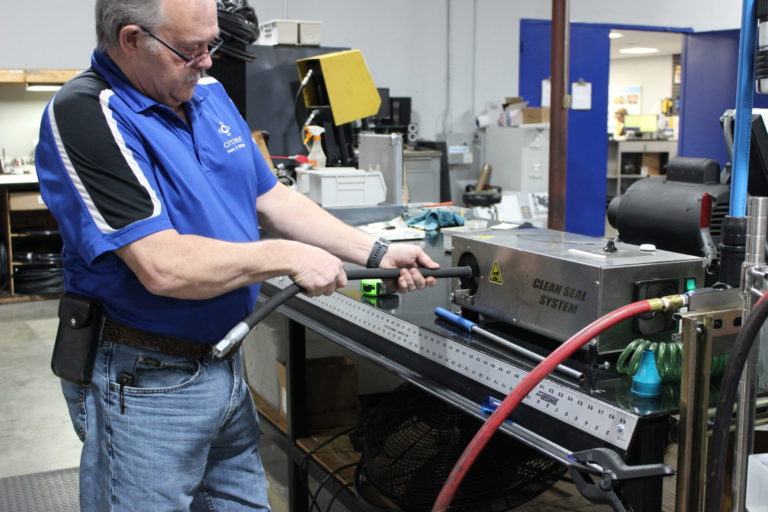 Can't get away? We'll come to you with our mobile hose repair service
When you're working on a construction site or in the field and a hose blows, you don't always have time to find the nearest hose store to get your hose repaired.  But don't worry, Cross's mobile hose repair service can come to you!  We call him the Hose Doctor and he's got a specially fitted van to provide on-site mobile hose repair at your location.  We can also provide on-site service for maintenance shutdowns.  For more information on our mobile service, please visit our mobile hose repair page or watch this video where the Hose Doctor walks you through a typical day.
No matter what sort of hose repair you need, the hose & fittings experts in Cross's four North Carolina hose stores have got you covered.  Give us a call if you need us right away or get in  touch for more information!
Parker Transair offers a cost-effective, innovative and energy efficient aluminum compressed air pipe system that is easy to assemble, change and expand. Transair offers the right solutions for all of your compressed air, liquid and inert gas applications. Quick assembly, durability, superior performance and reduced overall cost of your compressed air piping, fluid quick connection pipe and inert gas aluminum piping needs available from Cross Hose & Fittings. Learn more on our Parker Transair product page.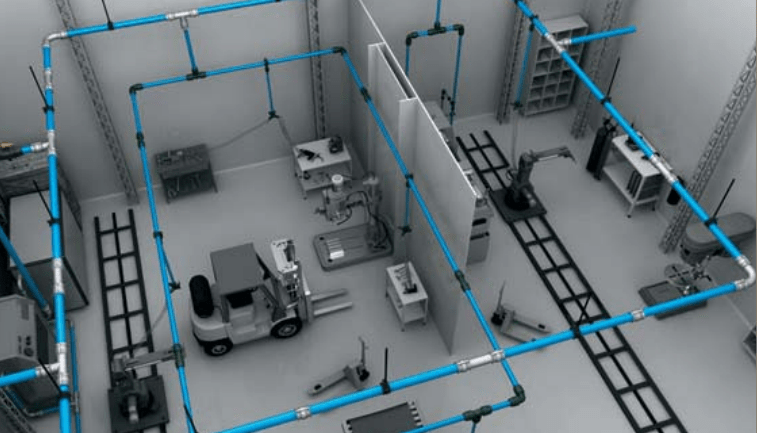 Flexaust Leaf Vacuum Hose
Whether you're a local municipality with large leaf vacuum trucks or a homeowner with a consumer grade leaf vacuum machine, Cross Hose & Fittings has the right hose for you. We offer various options for standard lengths of leaf collection hose, ranging from 10',12', or 25' long sections so you're not forced to buy more than you need. If you're not local to our store, all of the 10' and 12' sections are able to be shipped via UPS for your convenience. Learn more about Flexaust on our provider page.
See how our hose and fittings team can help improve quality, increase efficiency, and reduce risk