Railroad Equipment Industry Offering
Intelligent design and top quality parts to keep you running
Building and upgrading rail equipment is a huge investment in terms of time and resources.  These machines don't come out of the field very often, so they need to have high quality, long lasting parts, combined with intelligent design and engineering.  Cross Company can provide motors, hydraulic valves, pumps, hoses and fittings to keep your machinery running as expected.  Our engineering services compliment your in-house capabilities and ensure you are building the most efficient and rugged machine on the market.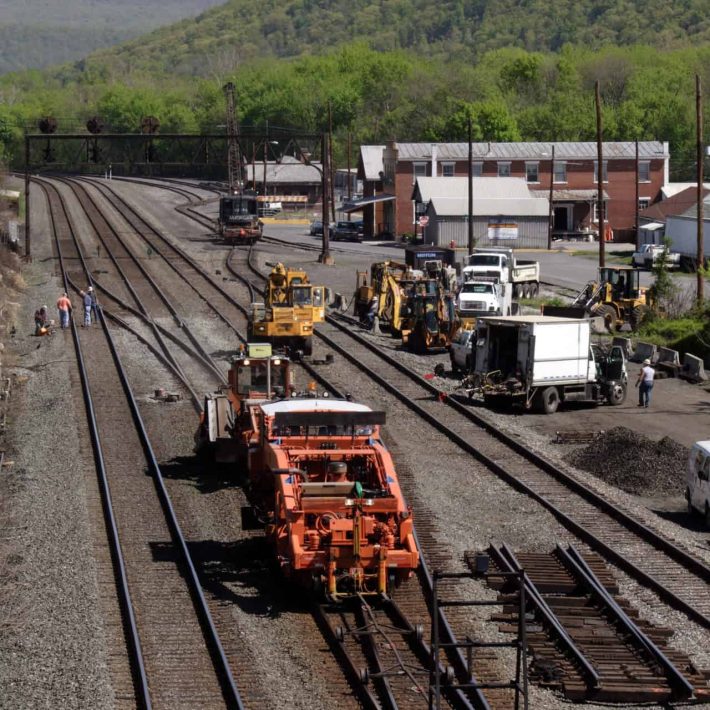 Enhance the efficiency of your engineering team: Cross's in-house engineers know the latest technology and can work with your team to recommend the right equipment and design for your particular machine.  We can even take on complete overhaul projects if your team is swamped.
Increase uptime and reduce downtime: Rail equipment needs to be out working, not being repaired in the shop.  Or worse, breaking down thousands of miles from home.  Use high quality components and hoses from Cross Company and make sure your designs are created for maximum uptime.
Reduce the risk of a breakdown by reducing the number of components.  The engineers at Cross Company can work with you to make sure your machine is using an efficient design, reducing your plumbing and wiring to lower the chance of failure.
Ballast regulators
Tampers
Spike drivers/pullers
Tie handling and replacement
Kribber adzers
Sweepers
Track booms
A range of expertise for the rail equipment industry
No matter if you are a railroad assembling rail equipment for yourself or an OEM making rail equipment for sale, Cross is here to help. We offer a range of products and engineering services for rail equipment manufacturers. Take a look at each below:
Products for the railroad equipment industry
High quality, long lasting products that are perfectly spec'd for your application
Services for the railroad equipment industry
Engineering support and services to help you be more efficient with your machine design, build or revamp.
Railroad Equipment Industry Resources
Take a look at all the resources relevant to rail equipment from the experts at Cross.
Machine Autonomy: What is right for you? Machine autonomy….what does that mean, and does it apply to your machine? Let's start with the automotive industry, as that market has been driving autonomous technology. The 5 recognized levels of vehicle automation There are 5 recognized levels of vehicle automation that have…
What are Tier 4 Diesel Engine Standards? Currently, Tier 4 diesel engine standards are the strictest EPA emissions requirement for off-highway diesel engines. This requirement regulates the amount of particulate matter (PM), or black soot, and nitrogen oxides (NOx) that can be emitted from an off-highway diesel engine. Based on…
Alternatives to Axles: Hydraulic Direct Wheel Drive Motors As a mobile machine OEM, you generally build equipment that moves under its own power. It could have rubber tires, rail wheels, or tracks. It could be powered by electric motors, hydraulic motors, a mechanical transmission, or a combination of these.  A…
News and Events for the Railroad Equipment Industry
Take a look at all the information from our manufacturers that pertain to the rail equipment industry.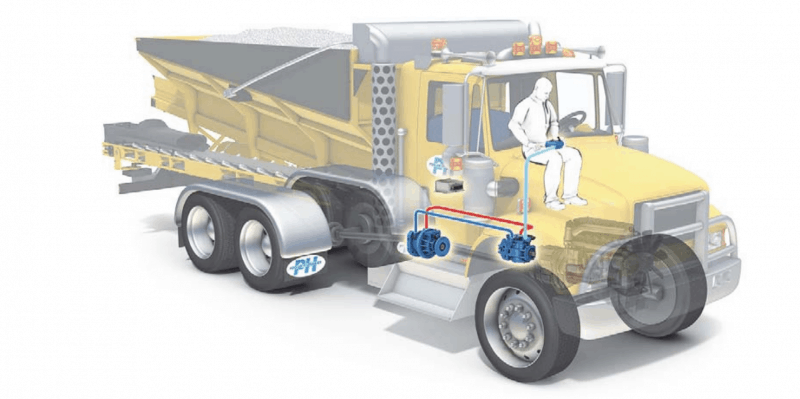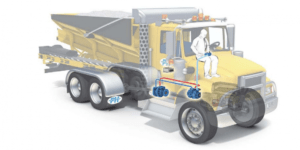 David Saunders | October 21st, 2015 Just in time for Halloween, Cross Company celebrates the successful application of a hydraulic hybrid vehicle drive system – the
Learn more about our products, services, and solutions for the rail equipment industry