Welcome to the Cross customer center! If you haven't yet registered for an account, please take a minute to get set up in our system using the registration link below, otherwise simply click the login button to access your account.
Did you know that for nearly all parameters our calibration stickers now feature a 2D bar-code? You can scan this bar-code with your cell phone, tablet, or any device with a 2D scanner to easily pull up the equipment's most recent certificate of calibration. Take a look at some of the other benefits of our new GageSuite customer portal.
Access Equipment Records
Access ISO 17025 Certifications
Access Transaction History
Pay Bills
Update Contact Information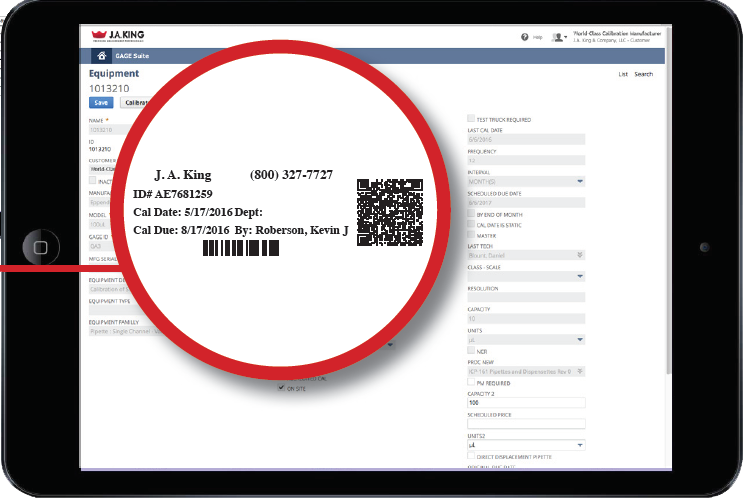 See how our precision measurement team can help improve quality, increase efficiency, and reduce risk.