GageSuite® – Calibration Tracking and Asset Management
Cross proudly offers the most comprehensive, user-friendly calibration management system in the industry – GageSuite™. We are known for our expertise in precision measurement and we recognized that an effective gage calibration management software is critical for our customers.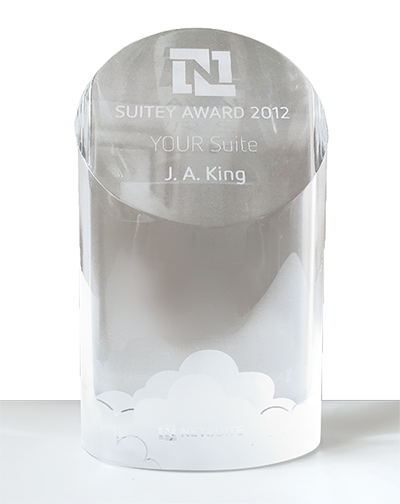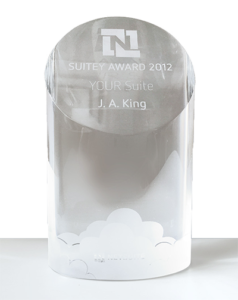 Our IT staff designed GageSuite with the goal of serving our customers better and faster. Their efforts were recognized with a Suitey Award for innovation in cloud-based applications. GageSuite brought sweeping improvements to our operations and provides our customers with a best-in-class online system. GageSuite Offers:
Instantly access the complete calibration and repair history for each piece of equipment. Color-coded visual management system that allows you to view the entire calibration status of your plant at a glance. Sort equipment based on a variety of criteria. Even check the progress of equipment currently in one of our labs!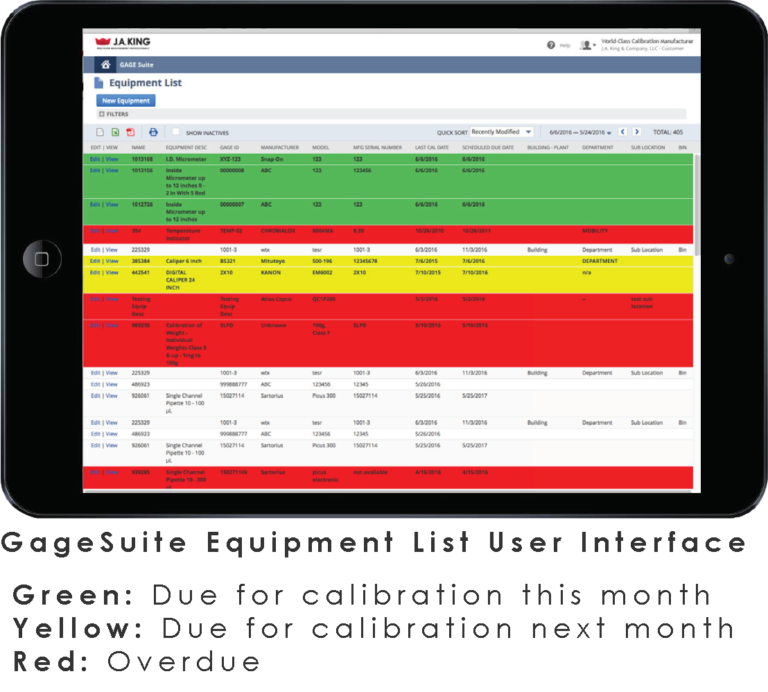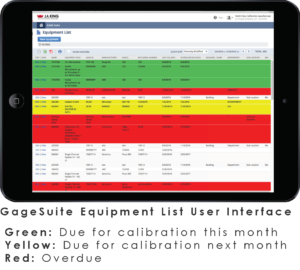 Gone are the days of searching through a file cabinet to provide a certificate for an auditor! Your data is available 24/7/365. Have confidence knowing your records are safe, secure, and easily accessible.
Track your equipment in real-time. We give you the ability to edit location data in order to reduce the risk of lost tools and gages.
Best of all – our GageSuite Standard is FREE for Cross customers! Looking for added functionality? We also offer GageSuite Platinum for those who need more from their calibration management system.
Contact a local Cross team member today to learn more about integrating GageSuite into your operation!
Did you know that for nearly all parameters our calibration stickers now feature a 2D bar-code?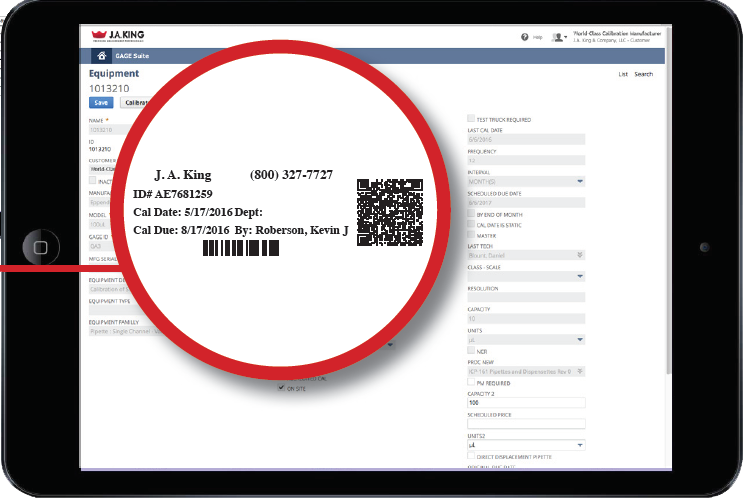 You can scan this bar-code with your cell phone, tablet, or any device with a 2D scanner to easily pull up the equipment's most recent certificate of calibration.
See how our team can help improve quality, increase efficiency, and reduce risk.