Aerospace and Defense Industry Offering
Increasing Efficiency without Compromising Quality, Safety or Compliance
The aerospace industry is subject to constantly evolving technology. Companies in both the defense and commercial sectors must face the complex challenge of manufacturing innovative, high-performing products while also ensuring safety and regulatory compliance in order to remain competitive.
Whether you're producing aircraft engines, avionics, helicopters, or military satellites- attaining the highest precision and quality are paramount. The failure of a single component could produce devastating results.
The demands of manufacturing for military, aerospace and defense applications and OEMs are rigorous and precise, requiring expert knowledge of specialty hardware and environments, as well as the experience to integrate and control the entire system. From motors to complex positioning systems, sensors, software and command & control solutions, Cross's engineering expertise provides proven components with known performance as a complete assembly or turn key solution to get your mission-critical job done.
This provides our customers with the latest commercially available technology, reduced development costs, reduced lead time, lower unit cost and startup costs, rapid prototyping, faster fielding and accelerated implementation.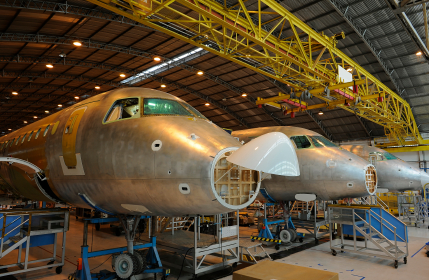 Increase the efficiency of your process and reduce lead times with the latest commercially available technology perfectly specified for your application
Reduce the risk of a catastrophic failure by ensuring your measurement equipment is correctly calibrated and measuring exactly
Stay compliant: FAA and DoD regulations are always changing.  Make sure you can measure and document every part of your process to comply with the latest regulations.
Military aircraft and UAVs
Civilian aircraft manufacturing
Airport operations and ground support
Missiles and precision weapons systems
Ground and sea based vehicles
Space and ground-based aerospace
Security platforms
Infrastructure
Advanced sensing systems
A range of expertise for the aerospace and defense industry
No matter what part of the aerospace industry you're in, from manufacturing to repair to airport operations, Cross Company can help. We offer a range of products, services and complete solutions for aerospace and defense. Take a look at each below:
Products for the Aerospace and Defense Industry
High quality products, precisely specified for your mission-critical application
Services for the Aerospace and Defense Industry
We provide industry best practice to meet DoD, FAA and other regulatory requirements 
Solutions for the Aerospace and Defense Industry
When an off-the-shelf product just won't do, our customized solutions fit your process perfectly
Aerospace and Defense Industry Resources
Take a look at these aerospace industry resources from the experts at Cross.
Accuracy, Repeatability, and Resolution: Applications in Automation and Motion Control The terms accuracy, repeatability, and resolution can be found on the spec sheets of many engineered products. They are often misunderstood, used interchangeably, or just plain confused. This can cause products to be incorrectly specified and, in many cases, over-designed for…
When performing dimensional inspection, there are many measurement methods which are very accurate and highly recommended. In this article, our experts will explain some of the benefits and key differences between some of those methods including: CMMs, portable measuring arms, vision systems, and optical comparators. Coordinate Measuring Machines or (CMMs):…
Surface plates are the foundation for many dimensional measurements, and properly caring for your surface plate is necessary to ensure measurement accuracy. Granite is the most popular material used for surface plates due to its ideal physical characteristics, such as surface hardness and low sensitivity to temperature fluctuations. However, with…
Aerospace and Defense Industry News and Events
Take a look at all the resources for the aerospace industry from Cross's manufacturing partners.

  Prevent over torquing with the FGC Cam-Over Wrench from Mountz. Introducing the next generation in cam-over technology. Ideal for manufacturing and maintenance applications,


Universal Robots Resource Check out this video from UR showcasing some great applications for UR cobots in manufacturing. Because cobots can work alongside humans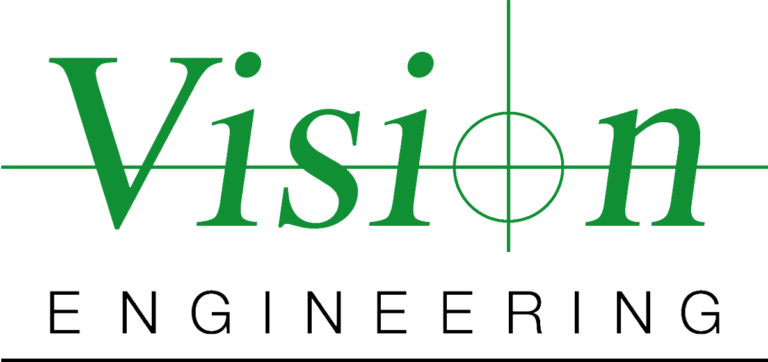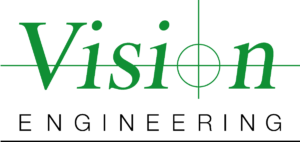 Take a look at the latest promo from Vision Engineering! Purchase of any Mantis System through J.A. King and receive a FREE Vision-Luxo LFM
See how we can help improve quality, increase efficiency, and reduce risk in your operation