Food and Beverage Industry Offering
Increasing Efficiency without Compromising Quality, Safety or Compliance
Today's food and beverage processor needs to be as efficient as possible without compromising on food safety, quality and regulatory compliance.  Cross Company has extensive experience with all parts of the food plant from raw material receiving to finished goods packaging.  Some of the ways we can help include:
Monitoring, measuring and moving ingredients and work in progress
Moving and packaging finished product
Supplying high pressure, high temperature hose and fittings for cleaning requirements
Industrial hose and fittings for production machines
Designing new control systems or upgrading existing ones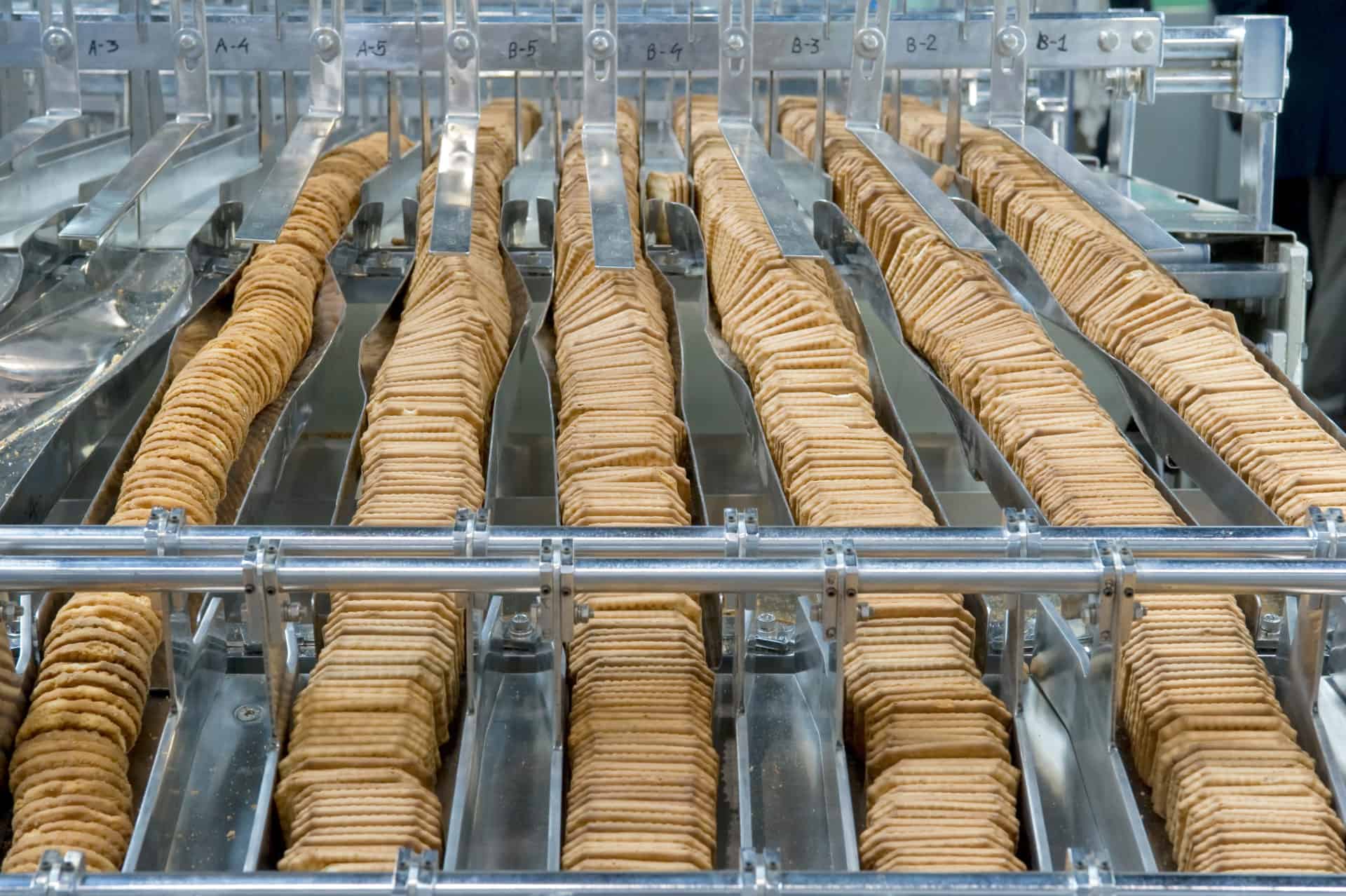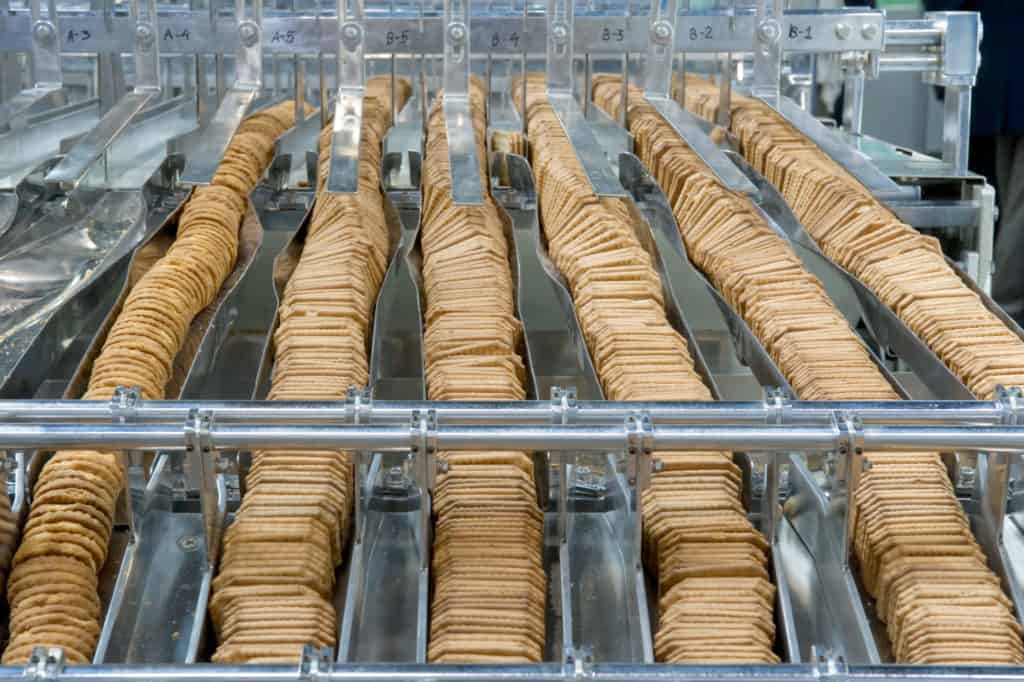 Increase the efficiency of your process with accurate and reliable monitoring and measuring equipment including temperature, level, flow and more
Improve your plant efficiency by upgrading to the latest control system technology
Reduce the risk of contamination with food-grade hose and sanitary fittings
Improve the efficiency of your packaging process with a motion control solution tailored to your unique application
Stay compliant: FDA regulations are always changing.  Make sure you can measure and document every part of your process to comply with the latest legislation.
Food and Beverage Specialties
A range of expertise for the food and beverage industry
No matter what part of the food industry you're in, from incoming materials to packaging and maintenance, Cross Company can help. We offer a range of products, services and complete solutions for food processors. Take a look at each below:
Products for the food and beverage industry
High quality products for sanitary environments that are perfectly spec'd for your application
Services for the food and beverage industry
We get you up and running fast and we keep you up and running for maximum efficiency
Complete solutions for the food and beverage industry
Cross's engineers can help outline, budget, design, execute, and deploy large and small scale automation and control system projects/upgrades. 
Food and Beverage Industry Resources
Take a look at all these food industry resources from the experts at Cross.
Commissioning For Process Controls: The Pursuit of Excellence There are so many control system platforms to choose from, it is hard to know what is right for your facility. To make matters more complex, you may also be debating whether or not to standardize platforms across your entire facility. While…
Capacitance Manometers for Use in Lyophilization Processes Lyophilization, also known as cryodesiccation, or more commonly "freeze-drying" is a dehydration process typically used to preserve a perishable material or make the material more convenient for transport. The freeze-drying process works by exposing a material that has been frozen to a vacuum…
How Thermal Dispersion Technology Can Benefit Your Application Thermal dispersion flow and level switches are found in a range of continuous operation applications where the most demanding and critical processes occur. This technology is the most preferred solution a range of industries such as oil and gas, wastewater treatment, chemical…
Gentle and Secure: The Coval FPC Vacuum Cup for Bags In the world of pneumatics, vacuum is seen as a dark magic. Whether you are picking up boxes for palletizing or individual products, getting the proper flow and seal is crucial for a successful pick and place. To even further complicate…
Technical Guide: Industrial Hose Secure Clamp Styles When it comes to industrial hose assemblies, there are multiple ways to attach fittings to a length of hose. A few of those methods include pre-formed band clamps, double bolt clamps, gear or worm drive clamps, crimpable ferrules, and crimpable sleeves. Depending on…
Food and Beverage Industry News and Events
Take a look at all the resources for the food industry from Cross's manufacturing partners.

McCrometer Resource Cross Company's Process Solutions Group has been successfully working with commercial Brewing, food, and chemical operations to monitor their steam usage for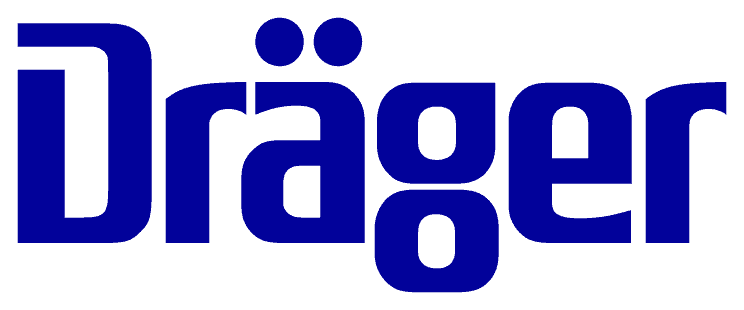 The Process of Pulp and Paper Production Have you ever wondered how paper and paperboard is made? Take a look at the latest application


Cross Precision Measurement now the partner for Versatile Technology In Canada and the United States Cross Precision Measurement is proud to announce our partnership

Rice Lake Resource Loadcells are the essential part of any weighing system and how they are sealed affects performance in the particular scale environment. 
Fluid Components International Resource Avoid inaccurate data from your air pollution control system by installing the right flow meter The industrial combustion process produces

Rice Lake Resource The Food Safety Modernization Act (FSMA) of 2011 brought many changes to the pet food industry.  For the first time, pet
See how our team can help improve quality, increase efficiency, and reduce risk