Automotive Industry Offering
Increasing Efficiency without Compromising Quality, Safety or Compliance
Success in the motorized vehicles industry depends on bringing high-quality, innovative, and safe vehicles to market as quickly as possible. The industry is highly competitive, and automotive manufacturers face multiple challenges on the road to achieving profitability.
Automotive manufacturers must achieve flexible, efficient operations while maintaining high product quality and adherence to numerous regulatory requirements.  Cross Company has partnered with numerous automotive OEMs, Tier 1, and Tier 2 suppliers to  to increase productivity and raise the level of quality of your products to give you the competitive edge.  
Cross Company's precision measurement group, is particularly strong in the automotive sector with numerous embedded locations, where full-time Cross associates work at OEMs or Tier 1's, performing QA/QC audit, torque tool repair and calibration, inspection and more.  Each embedded services contract is tailored to the unique needs of the particular manufacturer.
Our precision measurement group also provides and calibrates many types of equipment on the production line, including torque, temperature, pressure and dimensional measurement tools and equipment.  If you're looking for PPAPs, first article inspection or reverse engineering, check out our inspection services page.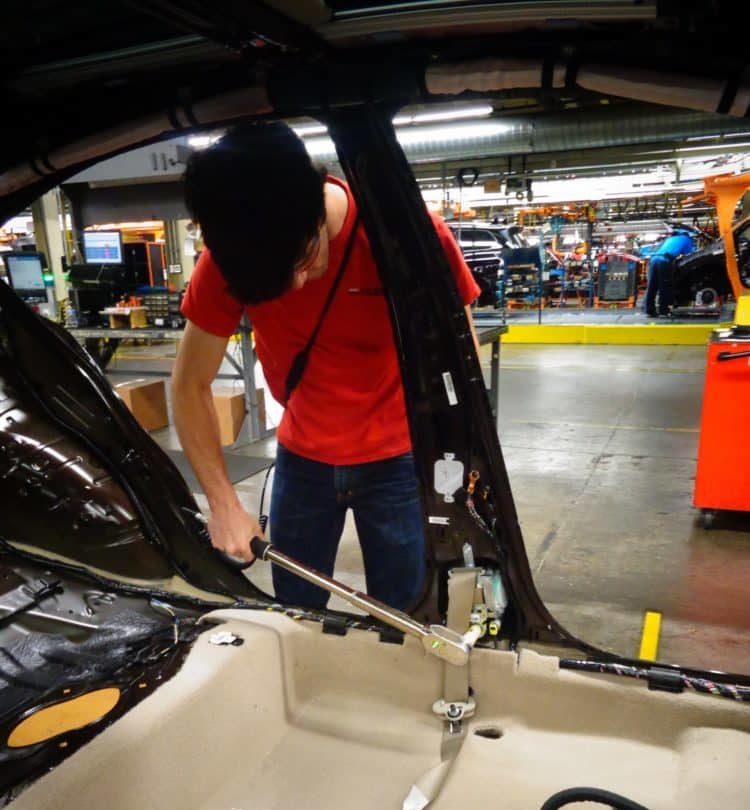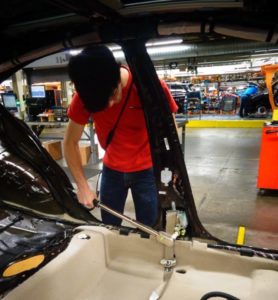 Cross's Automation Group also has years of experience helping automotive manufacturers and suppliers with their precision motion control needs.  Whether you need pneumatic or electromechanical components, off-the-shelf robotic solutions or fully customized motion packages, Cross can help.  Past projects include:
Interior and exterior molding machines
Conveyor systems and material handling automation
Part identification, tracking and verification systems
Productivity – OEE, KPI and downtime monitoring
Energy monitoring and management solutions
Increase product quality : Accurate measurements produce high quality products.  Make sure all your equipment is performing exactly as expected with regular calibration and repair
Improve productivity: Have a full-time measurement professional embedded at your facility, ready to calibrate or repair immediately so the line doesn't stop
Increase efficiency: Precision motion control solutions automate dull or dangerous processes, making them faster and more repeatable.
Reduce the risk of a catastrophic failure by ensuring your measurement equipment is correctly calibrated and measuring accurately
Stay compliant: Automotive industry regulations and safety standards are always changing.  Make sure you can measure and document every part of your process to comply with the latest regulations.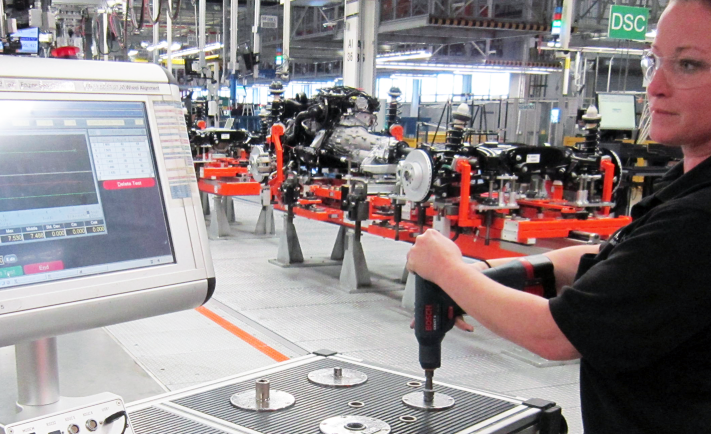 A range of expertise for the automotive industry
No matter if you're an automotive OEM or a Tier 1 or 2 supplier, Cross Company can help. We offer a range of products, services and complete solutions for manufacturers in the automotive industry. Take a look at each below:
Products for the Automotive Industry
High quality products, precisely specified for your critical applications
Services for the Automotive Industry
We provide industry best practice to meet IATF 16949 and other regulatory requirements 
Solutions for the Automotive Industry
When an off-the-shelf product just won't do, our customized solutions fit your process perfectly
Automotive Industry Resources
Take a look at these automotive industry resources from the experts at Cross.
Accuracy, Repeatability, and Resolution: Applications in Automation and Motion Control The terms accuracy, repeatability, and resolution can be found on the spec sheets of many engineered products. They are often misunderstood, used interchangeably, or just plain confused. This can cause products to be incorrectly specified and, in many cases, over-designed for…
What Are The Options When Custom Machinery Fails? Custom machinery is everywhere in manufacturing because generic solutions may not work or be efficient enough. But if something happens to your custom machine, your repair or redesign options may be limited. For example, a large Tier 1 Automotive customer had several…
Guarding Your Investment – A Guide to Safety Fencing Reduce Risk with the Correct Safety Fencing In today's manufacturing environment safety fencing plays an integral role in protecting employees from hazards posed by industrial machinery. Threats to operator safety can be found on automated machinery, process control equipment, robotic work…
When performing dimensional inspection, there are many measurement methods which are very accurate and highly recommended. In this article, our experts will explain some of the benefits and key differences between some of those methods including: CMMs, portable measuring arms, vision systems, and optical comparators. Coordinate Measuring Machines or (CMMs):…
Automotive Industry News and Events
Take a look at all the resources for the automotive industry from Cross's manufacturing partners.


Check out this video from our very own Grady Turner walking through the installation of AIRSKIN on a Universal Robots UR5. AIRSKIN is built

  Prevent over torquing with the FGC Cam-Over Wrench from Mountz. Introducing the next generation in cam-over technology. Ideal for manufacturing and maintenance applications,

AIRSKIN Resource Take a look as Noah Weiss, one of our Robotics and Machine Automation experts unboxes a new AIRSKIN setup. He walks through

Parker Resource Do you know which crimp is needed for your hose? Take a look at the crimp guide from Parker which shows a

Parker Resource Top Ten Tips for Hydraulic Hose Routing Safety and performance are top considerations when using a hydraulic hose. To guarantee productivity and
See how our team can help improve quality, increase efficiency, and reduce risk