Industrial robots can be used in a variety of applications, including pick and place, machine tending, cutting, finishing and spraying.  They tend to be faster and stronger than their collaborative counterparts (or humans, for that matter).
Industrial robots come in a broader range of shapes, sizes, and capabilities than collaborative robots which means they can handle a much broader, higher range of loads. This isn't limited to just heavy objects: It also includes loads that don't necessarily weigh a lot but are still large and induce large moments on the robot.
Industrial robots are also the fastest robots. Any application that calls for a high cycle time that out paces collaborative robots is a great fit. However, industrial robots tend to be less easily redeployed than their collaborative counterparts. Most applications that call for industrial robots will be not only heavier loads and faster speeds but also infrequently changed.
The added challenge with industrial robots is the needs for enhanced safety measures. Because they can move high loads very fast, they are dangerous to human operators. This means they usually have more rigorous safety concerns and requirements. Cross can help with safety and carries a full line of safety equipment from sensors to physical barriers.
Cross Company has been involved in specifying and deploying robots of all types for over fifteen years.  Contact us today to discuss your particular application and which robot fits in the best.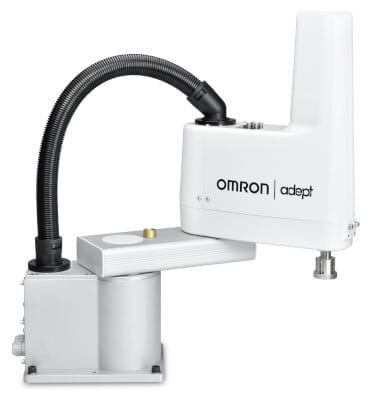 See how our automation team can help improve quality, increase efficiency, and reduce risk in your operation