Polymer Based Hose and Tubing
In addition to standard hose and tubing products, Parflex delivers a wide variety of customized products. Specialty products include bonded, formed and reinforced hose and tubing, tubing harnesses and many other customer specific designs to produce products that speed up installation, reduce scrap, reduce inventory components and improve throughput. Tubing sizes as small as .010″ I.D. and hose sizes up to 4″ O.D. are available.
Parflex has also expanded the tubing line to include PTFE (Polytetrafluoroethylene), FEP (Fluorinated Ethylene Propylene), PFA (Perfluoroalkoxy), and PVDF  (Polyvinylidene Fluoride) tubing. All are available in a smoothbore design and others are available in beading, heat shrinkable tubing and convoluted tubing. This operates in high temperatures up to 500 degrees F and in cryogenic applications with temperatures as low as -100 °F. Extrusions are resistant to UV radiation and moisture and offer the lowest coefficient of friction of nay material.
Additionally all Parflex tubing products are certified to be free of mercury, heavy metals and other materials that are restricted in accordance with the RoHS directive.
Types of Polymer Based Hose and Tubing
Nylon
FEP
PFA
Polyethylene
Polyproylene
PTFE
Polyurethane
PVC Clear Vinyl
PVDF
Steel & Stainless Steel – inch & metric sizes
Clear & reinforced PVC tubing
Industrial & food grade PVC tubing
High purity potable water PVC tubing
Vacuum & pressure rated PVC tubing
Silicone – Industrial & medical grade
Amber latex tubing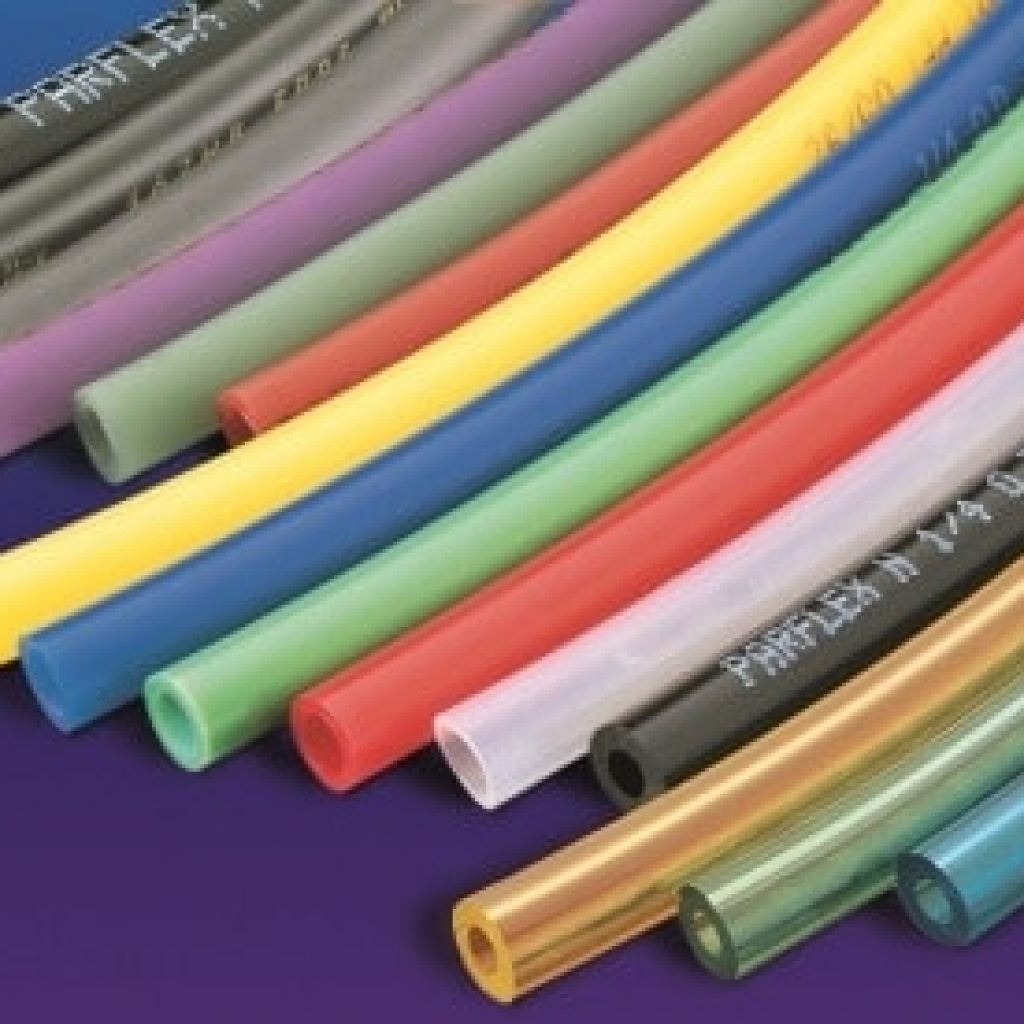 Are you interested in polymer based hose and tubing products for your operation? Contact a cross team member to discuss your application in detail!
See how our hose and fittings team can help improve quality, increase efficiency, and reduce risk