Traceability standards continue to get tougher particularly in food, beverage, and pharmaceuticals. The ability to track specific materials, parts, or products through your process can be critical in meeting FDA regulations and avoiding or controlling recalls. A common way of identifying and tracking parts or products through your process is through the use of barcodes or RFID technology.
Barcode technology utilizes 1D or 2D symbology to read the barcode and identify items using a laser scanner or camera. Typically barcodes are used at the end of a line to identify a product or item. On the other hand, RFID tags are generally placed on a part or transport device at the beginning of the process. These tags not only help identify the item, but also allow for information to be added as it moves through the process. Read/write heads are used to transmit and receive information to and from the RFID tags.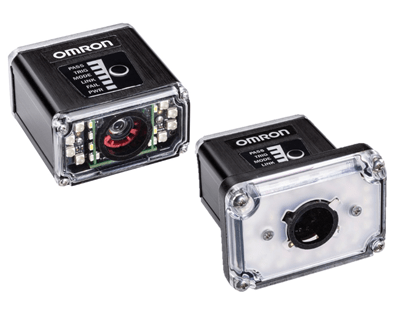 Omron MicroHAWK V430 Series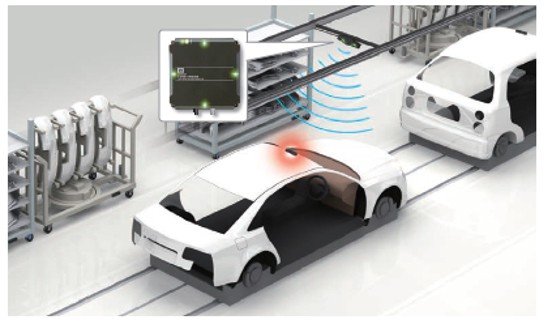 RFID Techniology In Automotive Factory
The use of barcodes and RFID tags is common in a number of industries including packaging, logistics, food & beverage, pharmaceutical, and consumer products. They are used for a range of applications from machine setup and product identification to quality control and traceability. The use of these technologies can greatly improve efficiency by reducing labor costs and raise the quality of your products by removing an opportunity for human error in data entry and improving your traceability.
Because there are so many options available for sensing and I/O, we encourage you to speak with one of our experts. Our team has years of experience helping customers choose the right sensor for their applications. Contact us today.
See how our automation team can help improve quality, increase efficiency, and reduce risk in your operation