Dimensional Inspection Equipment
Cross Dimensional Inspection Tools
Cross offers a variety of dimensional inspection equipment from industry leading brands. The products we offer include both contact and non-contact inspection formats so no matter what your application, Cross can find the right solution for your process. Take a further look at the contact and non-contact equipment we offer.
Download our dimensional and mechanical metrology brochure for a full look at the dimensional and mechanical products available from Cross. Fill out our form to get a quote or discuss dimensional inspection equipment with a local Cross team member today!
Precision Dimensional Equipment
When you're regularly utilizing dimensional inspection equipment, you need to be able to trust your readings. If you're performing precise validations, even a reading that's slightly off can cause compounding problems for your production process down the line.
Through our partnerships with leading manufacturers, we're able to provide our customers with high-quality dimensional inspection tools to meet the unique needs of their operations. That way, our customers can measure and validate with confidence.
Dimensional inspection equipment is a critical component of the production processes of many facilities. Whether it's for product, subassemblies, or parts, you need to know your measurement equipment is reporting accurately. Don't leave your measurement results up to chance or rely on outdated equipment.
Contact an expert at Cross Precision Measurement to learn more about dimensional inspection equipment.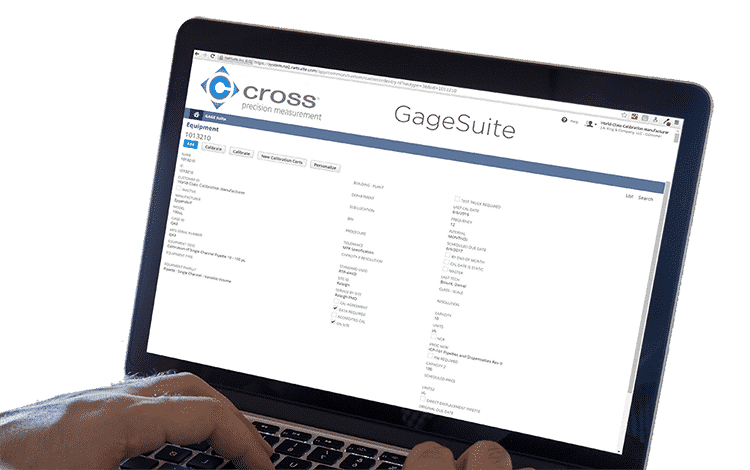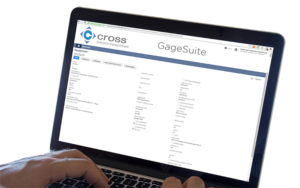 See why customers love GageSuite, our award winning cloud based calibration management system.
Why Cross Dimensional Inspection Equipment?
At Cross Company, we have a long history of providing high-quality dimensional inspection equipment to our customers and partners. We work with many different businesses and industrial operations, providing durable and accurate equipment for inspection and dimensional metrology.
Whether you need CMMs, optical comparators, or any other dimensional inspection equipment, Cross can provide you with the tools your operation needs. No matter how unique your production process is, our experts will work with you to devise custom solutions tailored to your business needs.
We can also offer calibration services for products we provide. Meaning that Cross Precision Measurement can be a single-source provider for your operation. It also means that Cross can provide a level of support not regularly seen on online dimensional inspection equipment sales. And that's just one of the reasons why so many facilities choose to work with Cross again and again.
A Leading Distributor of Industrial Supplies and Equipment
As an authorized distributor for a wide range of top quality brands, Cross offers a complete selection of process measurement and control equipment through our digital store, ShopCross.