Mobile Control Components
Mobile Machinery Control Equipment
As a builder of on-road or off-road mobile machinery, you have a lot of options and choices for control components and equipment. The selection of these components can be a challenge. Some of the things that need to be considered are environmental requirements, programming language (if any), device communication, HMI needs, and even budget.
This can make getting replacement parts or updating systems seem a daunting task. But it doesn't have to be. With the right mobile machinery control company, you can get the equipment you need when you need it.
Take a look at our article Benefits of Control Systems on Mobile Machinery to learn more about what is possible from a control perspective. Based on your requirements and project goals, that will help determine the best control components to utilize. Cross offers a range of mobile control components that can save you downtime and maintenance costs.
Making Your System Work For You
Often, we see manufacturers working more for their systems than their systems working for them. When you're working with mobile work equipment, it's important to have the right components to manage things like heat dissipation, performance analytics, and maintenance needs.
It's also crucial that your machine behave in the way you expect it to. That's why it's so important to have the right HMIs, sensors, controllers, and other components. Having full control over your mobile equipment and devices
translates to better performance over time. Which is better for everyone's bottom line.
If you're interested in making your mobile equipment work for you, we'd love to hear from you. Contact one of our experts today for a consultation.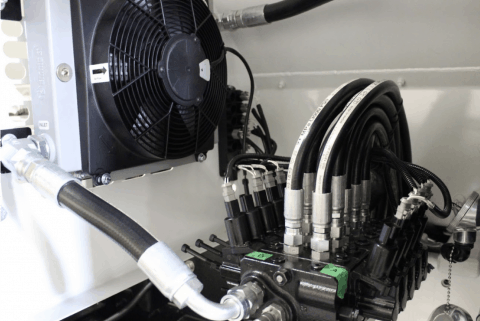 Our Mobile Machinery Control Products
We always work to provide the best solutions and services to our OEM and equipment manufacturer customers. Whether it's providing replacement parts or assisting in the switch to vehicle electrification, we can help. We've worked with countless manufacturers across dozens of industries. And we have the knowledge and expertise to optimize your mobile vehicle system.
Our reputation for customer service is only surpassed by the quality of our work. When it comes to industrial mobile systems, we can confidently say we know our stuff. And we're confident that after working with the Cross Mobile Systems Integration team, you'll think so too.
Working with Cross Mobile Systems Integration group is a commitment to better vehicle performance, less vehicle maintenance, and lower costs over time. If those sound like something you would be interested in, then Cross may be a good fit for you and your company.
Check out the products we offer.
The Importance of Control Components
The right control components for mobile machinery are critical to long-term successful operations. An HMI or display that's convoluted or unintuitive can lead to operator error or unnecessarily long service times. Likewise, poor collision avoidance can lead to unplanned work stoppage or unscheduled vehicle maintenance.
At the Mobile Systems Integration group, these are things we want to avoid. Our goal is for your system to be intuitive, efficient, and scalable. When those three factors are brought together, you get a strong mobile machine that end-users want to operate.
That's where having high-quality, reputable mobile machinery control components comes in. With the right controls, your mobile machine can operate as intended and as planned.
The Right Components for Your Machine
The needs of every mobile machine are not the same. An industrial mining rig has different needs than a municipal machine. That's something we understand. So we take a unique approach to every mobile machine we see. We learn the ins and outs of the design as well as the functionality expected of it.
When you understand the functionality and expectations of a mobile machine, you can find the best components. That way the machine is able to best perform what's expected of it with minimal downtime and maintenance.
At Cross, we know mobile machinery. And we can find the right combination of components for your machine to optimize performance, cut costs, and extend operational lifespans.
The Mobile Control Components Company You Need
At Cross, we offer much more than just top-quality mobile machine parts. We provide the experience and expertise our OEM and other equipment manufacturer partners need to succeed.
Frequently Asked Questions
When it comes to mobile machinery, there's not frequently a one-size-fits-all solution. Different machines have different space allocation, heat dissipation, and hydraulic/electric systems. We take the time to learn your system and offer a solution that works for both your machine and your bottom line.
There's a difference between working for your machine and your machine working for you. If you're regularly having unscheduled maintenance (or worse, unexpected downtime) or having to provide excess training to operators, it may be time for a change. We can overhaul and optimize your mobile system so it works for you.
Many work trucks and mobile machines can benefit from an upgraded mobile control system. We've seen huge benefits in mobile control components for construction vehicles, mobile control components for recycling, and mobile control components for utility vehicles.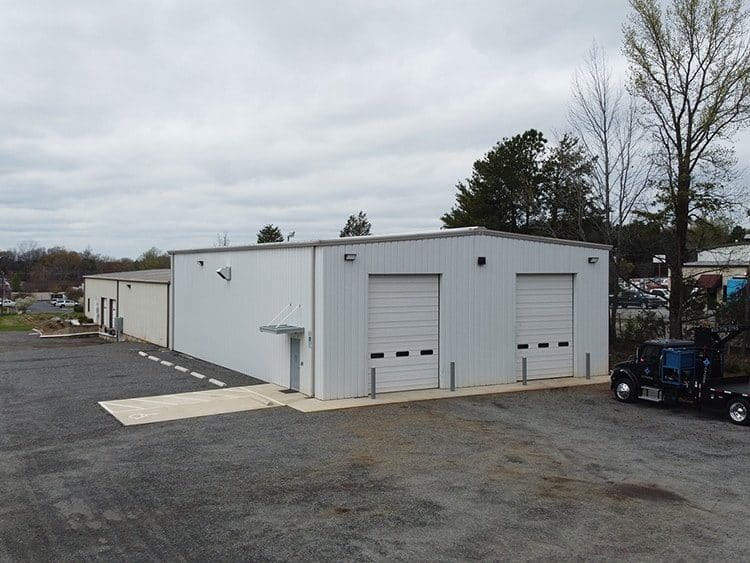 Why Cross Mobile Control Components?
Contact a Cross mobile systems integration expert to discuss your project goals, and which control components might be the best for your application.
Our experts can work with your team to develop a complete mobile control solution to ensure that you have the right equipment, working together, to improve your machine performance and productivity.
If you're looking to replace or upgrade your mobile control components, we'd love to hear from you.
See How Our Mobile Systems Integration Team Can Help Improve Quality, Increase Efficiency, And Reduce Risk