Mobile Systems Integration Services
Cross Mobile System Services
At Cross Mobile Systems Integration, our focus is always on our customers and our customer's needs. When it comes to systems integration for mobile machines, we begin by asking ourselves, "How can we help our customers build machines that deliver a higher value to their end user?"
From OEMs to other mobile equipment manufacturers, we understand that building machines that deliver higher value is what keeps you competitive and profitable. It's about optimizing performance with limited space, leading designs, and quality engineering. When those factors come together, manufacturers are truly able to deliver a superior product to end users. And those superior products are just what our mobile integration services are designed to provide.
We have put together a team of engineers that are uniquely gifted at helping our customers decide on the right technology. Whether it be a full hydraulic solution, an electrification solution, a hybrid electric/hydraulic solution, a human interface upgrade; we are ready to help you build a better machine. Take a look at the services offered by our mobile systems integration group.
Experts in Hydraulic Design
We've been working with mobile hydraulic systems for decades. And in that time we've made it a priority to stay up-to-date with vehicle optimization solutions, optimal design for hydraulic reservoirs, custom manifold design, and everything in between.
All our hydraulic work is custom-designed to your mobile machine's specifications.
Our in-house team of engineers and experts will work directly with you to determine the most efficient designs and applications for your mobile machine.
When you're working with mobile systems, space is at a premium. We design all our hydraulic systems to operate as necessary within the space required. Taking into account space requirements, power needs, and heat distribution is a major part of our design process.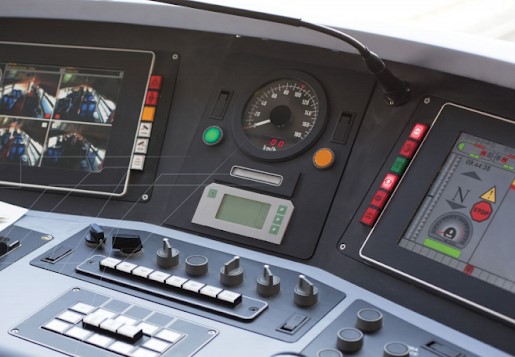 Our mobile systems are designed with both the manufacturer and the end user in mind. We want all our equipment manufacturing partners to be equipped to provide a better product to their end user.
Your success is our success. That's why we work directly with you to design the optimal mobile system for your product.
That's also why we offer many ways to make sure your equipment is performing as it's designed to. From integrated analytics to automated status reports, we can integrate reporting directly into your mobile system. Know when a tune-up is coming up to better prepare for downtime and maintenance.
Our Mobile System Integration Services
We always work to provide the best solutions and services to our OEM and equipment manufacturer customers. Whether it's designing a new hydraulic system or assisting in the switch to vehicle electrification, we can help.
We've worked with countless manufacturers across dozens of industries. And we have the knowledge and expertise to optimize your mobile vehicle system.
Our reputation for customer service is only surpassed by the quality of our work. When it comes to industrial mobile systems, we can confidently say we know our stuff. And we're confident that after working with the Cross Mobile Systems Integration team, you'll think so too.
Working with Cross Mobile Systems Integration group is a commitment to better vehicle performance, less vehicle maintenance, and lower costs over time.
If these services sound like something you would be interested in, then Cross may be a good fit for you and your company.
Full Mobile Vehicle Solutions
There's no denying the world is moving towards electrical solutions. And industrial manufacturing isn't exempt from these changes. Whether it's meeting regulations, a desire to stay competitive, or the need to better optimize equipment, electrification can effectively be integrated into many mobile applications.
From electronic control systems to full-vehicle electrification, Cross has been a leader in mobile system electrification for years.
Many manufacturers are looking to replace outdated control systems with an electric solution. These electric control systems have been shown to get the job done faster, safer, and with more control.
At Cross, we design custom systems to fit with your existing electronics or hydraulics. If you don't want or need an entirely new system, we also provide hybrid solutions.
Why Cross Mobile Systems Integration Services?
At Cross, we've worked with countless OEMs and other industrial equipment manufacturers over the years. We've seen and followed the changing industrial landscape to keep providing quality products to all our customers. And we've done that all while maintaining a team of some of the best engineers and integrators in their fields.
We want your mobile equipment to provide the best value to your end user. And we'll work with you directly to achieve that goal. From full vehicle electrification to hydraulic hose kitting, we'll devise custom solutions to optimize your mobile machinery.
Check out our services or contact Cross Mobile Systems Integration Group today to discuss your mobile systems and how we can help.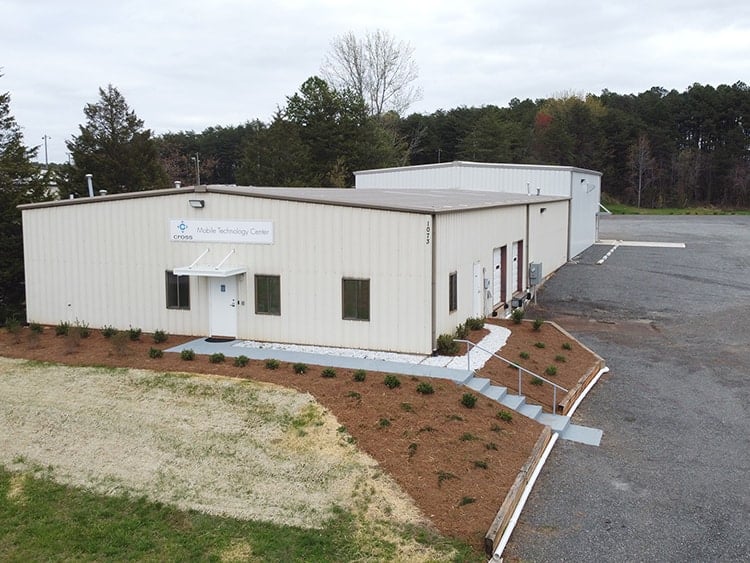 See How Our Mobile Systems Integration Team Can Help Improve Quality, Increase Efficiency, And Reduce Risk