Safety Services and Risk Assessments
When automating a task, it is imperative that you consider safety when designing, implementing, and operating the system. Cross Automation represents a number of reputable providers of safety components such as guarding, sensors, and light curtains. Safety, however, is much more than just putting those components together. To properly ensure the safety of your system, you need to understand the way the components function and work together. Whether you are retrofitting a cell with safety equipment or building a machine to CE specifications, Cross Automation has the technical expertise to help you determine what equipment is best for your application to ensure safety without creating unnecessary cost or impairing the equipment's operation.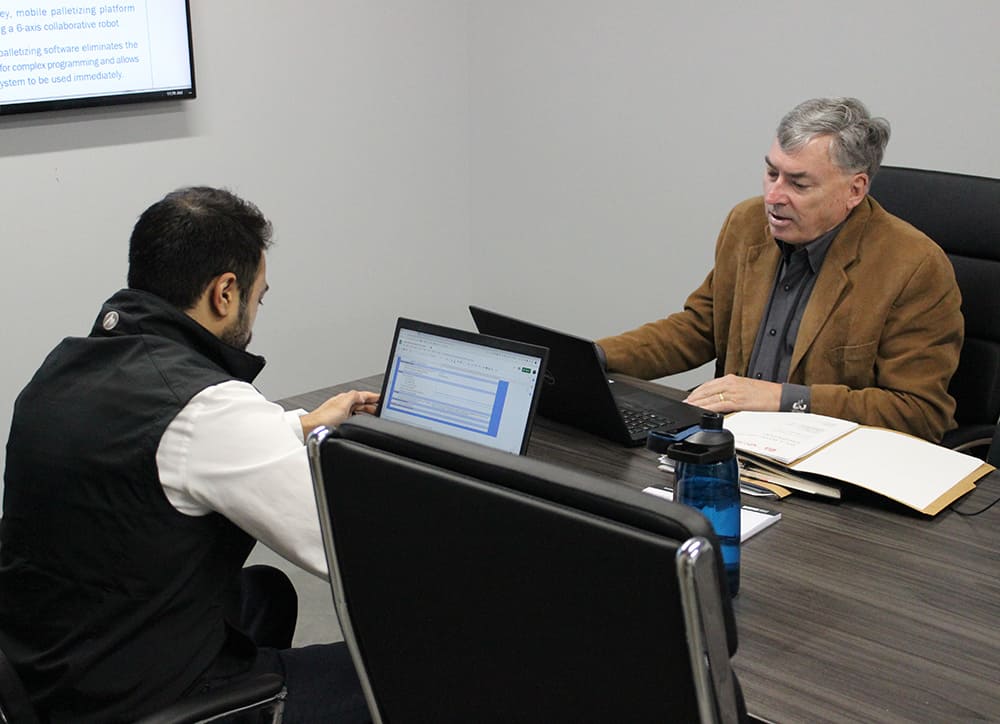 An important part of this process is conducting a risk assessment. According to ISO safety regulations, a Risk Assessment must be done by the party taking responsibility for the integration of the robot, so you must figure out what is acceptable for you. If you work for a large company such as an automotive manufacturer, it is likely that you already have a set process in place for risk assessments. In these situations, we can provide you with valuable expert advice on the capabilities of safety equipment and help make the entire process move more efficiently. If you work for a smaller company that does not currently have an in-house process for risk assessment, we partner with Omron's safety experts to help walk you through the entire process.
When do I need a risk assessment? As mentioned above, we would suggest conducting a risk assessment whenever implementing a new automated process. We do realize that this may not always be reasonable so below are some of top applications when risk assessments are most recommended:
Pick & place applications
Any motion automation with fast cycle times
Machine tending applications
Any cutting application
Material removal or deburring
Gantry systems
Any robot application
Utilizing Cross safety services can help you to dramatically reduce the risk of injury in your facility. Without a proper risk assessment, the only way to ensure safety is to make your application "overly" safe at the cost of efficiency, which can waste time, money, and reduce the efficiency of your equipment. To ensure your application is both safe and efficient, contact our team today to talk with one of our safety experts.
See how our automation team can help improve quality, increase efficiency, and reduce risk in your operation