Customer Committed Inventory
As an OEM or machine builder, critical components which are not stocked by a manufacturer or have a high variation in lead time can be a killer.  Machines miss deliveries because you're waiting on parts and your production line grinds to a halt.  Cross Company can help with our customer committed inventory program.
If you have a part or parts which you order repeatedly but which have a high lead time variance, Cross can stock these for you.  Working together, we define the minimum and maximum levels to stock, and we hold the inventory allocation for you on our shelves. We review these max and mins annually, as well as usage, and make recommendations to adjust based on the data.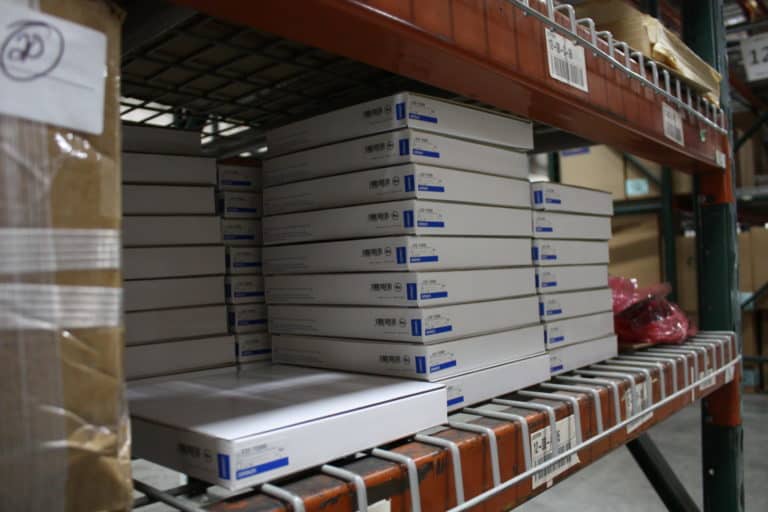 Customer committed inventory does require a specific signed contract which specifies that you are responsible for whatever is outstanding in our warehouse when the agreement ends.
Significant tangible advantages
Customer committed inventory with Cross Company can provide significant tangible benefits to you including:
Reduce the risk of missing a delivery deadline because you're waiting on components to be delivered
Increase the efficiency of your production line because your parts are there when you require them
Improve your cost by only getting charged for parts you use when you need them
If you're an OEM and interested in discussing the customer committed inventory program, please contact us today.
See how our automation team can help improve quality, increase efficiency, and reduce risk in your operation