Mobile Equipment Electrification Services
Equipment Electrification Solutions
Mobile machinery OEMs may pursue equipment electrification for a variety of reasons. Whether it's due to government regulations, a mandate on the local or federal level, or an industry change, there's no denying the shift towards electrification.
However, the issue of established manufacturing processes may arise. When you've been producing machinery using non-electrical combustion engines or other components for years, how do you effectively make that switch? What's more, how do you do it without significantly impacting the end user?
The answer is partnering with a mobile electrification company with experience working with both original equipment manufacturers and electric mobile systems. A company like Cross Mobile Systems Integration Group.
It's impossible to ignore the growing demand for electrification. And there are many reasons to consider utilizing electric components as opposed to the traditional hydraulic systems or other components.
Maybe you have environmental regulations to meet from emission standards to oil spill mitigation. Or perhaps you're just trying to increase fuel efficiency while decreasing your engine size requirement. Even if it's just to meet a rising demand in your market space, the Mobile Systems Integration Group at Cross Company can help.
We've worked with OEMs and other equipment manufacturers for years and through many industry changes. And we can work with you to ensure that your mobile equipment is meeting the needs of your end users and the requirements of mandate or production.
Emission Reduction Services
Many equipment manufacturers approach us inquiring about emission reduction for mobile vehicles. One of the best ways to achieve this is making the switch to electric.
Often, this doesn't require scrapping the entire original design. One of our equipment electrification solutions is to remove combustion engines and replace them with electrical components. This provides an effective means of emission reduction while still maintaining the original functionality of the equipment.
Making the change from a combustion engine to an electrical one is something we've seen across the manufacturing world. And it's something we advise many of our customers to consider in order to both stay competitive and meet potential emission standards.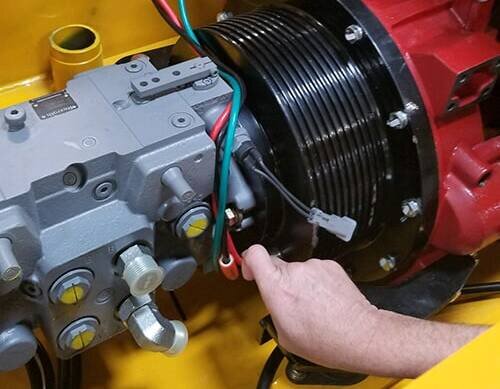 Increasing Market Pressure
Here at the Mobile Systems Integration group, we've been providing solutions to equipment manufacturers since 2004. Through offering hydraulic system solutions and CANBus control solutions, we partnered with many OEMs and other equipment manufacturers to design optimal mobile machinery.
In 2017, we began to see some mobile OEMs begin to shift away from traditional hydraulic control systems. They were beginning to make the move towards electric control systems. Since then, we've provided electric and hybrid solutions (or, systems that utilize a combustion engine with generator, electric body control functions, and lithium ion battery management systems) to many OEMs. And we continue to see that demand rise.
We've also provided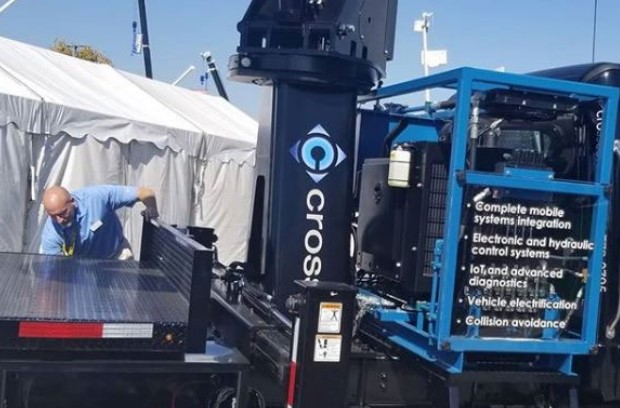 Engineering-Driven Process
At Cross Mobile Systems Integration, we are an engineering-based company. That gives us the ability to not only design the systems you need, but to integrate them as well. It also gives us the expertise to troubleshoot issues that may be arising with your current system set-up and offer solutions to optimize your mobile application's performance.
We begin with the end solution in mind. And from there we ask ourselves, "How can we help our customers build machines that deliver higher value to their end user?"
Our team of engineers has been optimally constructed to work directly with all of our customers to decide on the right technology for their machine. Whether it's a full electric machine, a hybrid machine, or a machine that combines some hydraulic and some electric functions.
For a project where you are converting systems to electric, and you are dealing with batteries and battery management systems, it is key to fully test a machine to understand if it fully meets your design requirements.
Our Mobile Systems Integration group offers in-house machine prototyping at our Mobile Technology Center in Greensboro, NC. Learn more about our Mobile Technology Center.
Why Cross Mobile Equipment Electrification?
If you're an OEM or other mobile equipment manufacturer, now is the time to move towards electrification. At Cross Mobile Systems Integration group, we'll work directly with you to determine your exact needs. Then devise a plan to most efficiently meet those needs utilizing hydraulics, electrification, or a combination of the two.
If you are interested in learning more about Cross Mobile Systems Integration and the services we offer, and if machine electrification is the right technology for you, contact a team member today!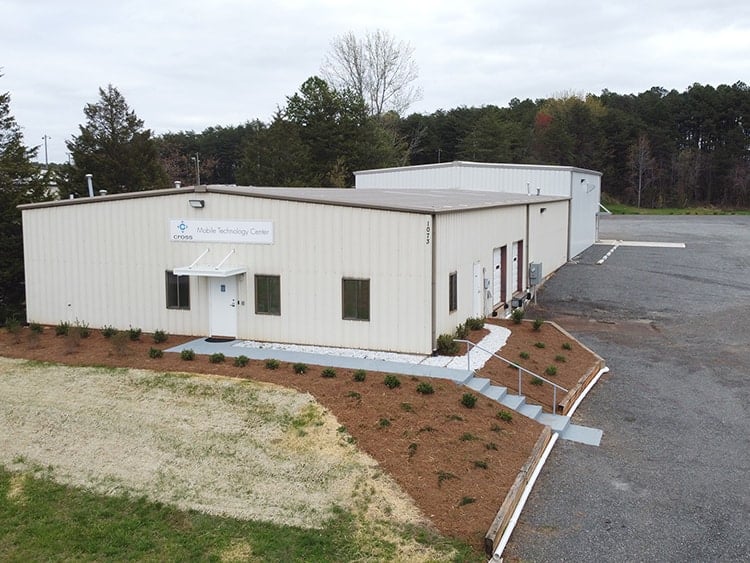 Case Study: Old Dominion Brush
Cross Mobile Systems Integration Helps Old Dominion Brush Improve Serviceability and Reduce Cost. See how our expertise in hydraulic systems, controls, and hose kitting made it happen.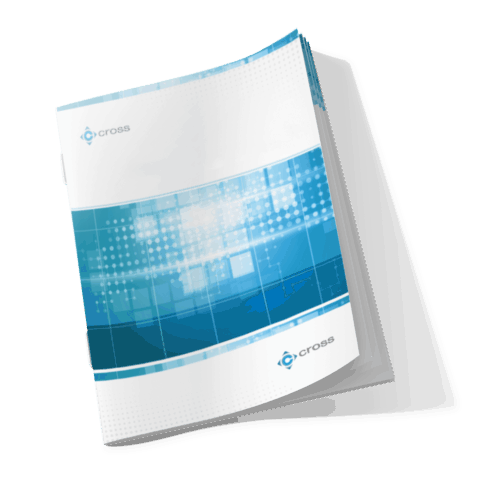 See how our team can help improve quality, increase efficiency, and reduce risk in your operation