Hydraulic Manifold Design
Customized Hydraulic Manifolds
When it comes to custom solutions for mobile systems, OEMs have turned to the Cross Mobile Systems Integration Group time and time again. And for good reason. We work directly with all our partners and customers to develop custom solutions for limited space mobile equipment.
You shouldn't have to sacrifice functionality to meet space requirements or power demands. With customized mobile systems, we can often get your components into a smaller, more optimized space. While maintaining functionality. Our ability to create this smaller footprint is why Original Equipment Manufacturers have turned to our Mobile Systems Integration Group time and time again.
If you're looking for the ability to make the most of limited space requirements (while often spending less money), a custom hydraulic manifold designed for your unique application needs may be the answer.
Making the Most of Your Space
By its nature, mobile vehicles and equipment have limited space. The challenge of operating them efficiently and economically over time is to make the most of that limited space.
Effectively regulating the flow of fluid to control power transfers of power between actuators, pumps, valves, and other components is a crucial part of making the most of your limited space.
As demands for reducing energy costs and consumption rise, it's becoming increasingly important to utilize a well-designed hydraulic manifold. At Cross, our team of trained and skilled engineers and experts can create a system that will meet those demands while integrating seamlessly into your mobile vehicle.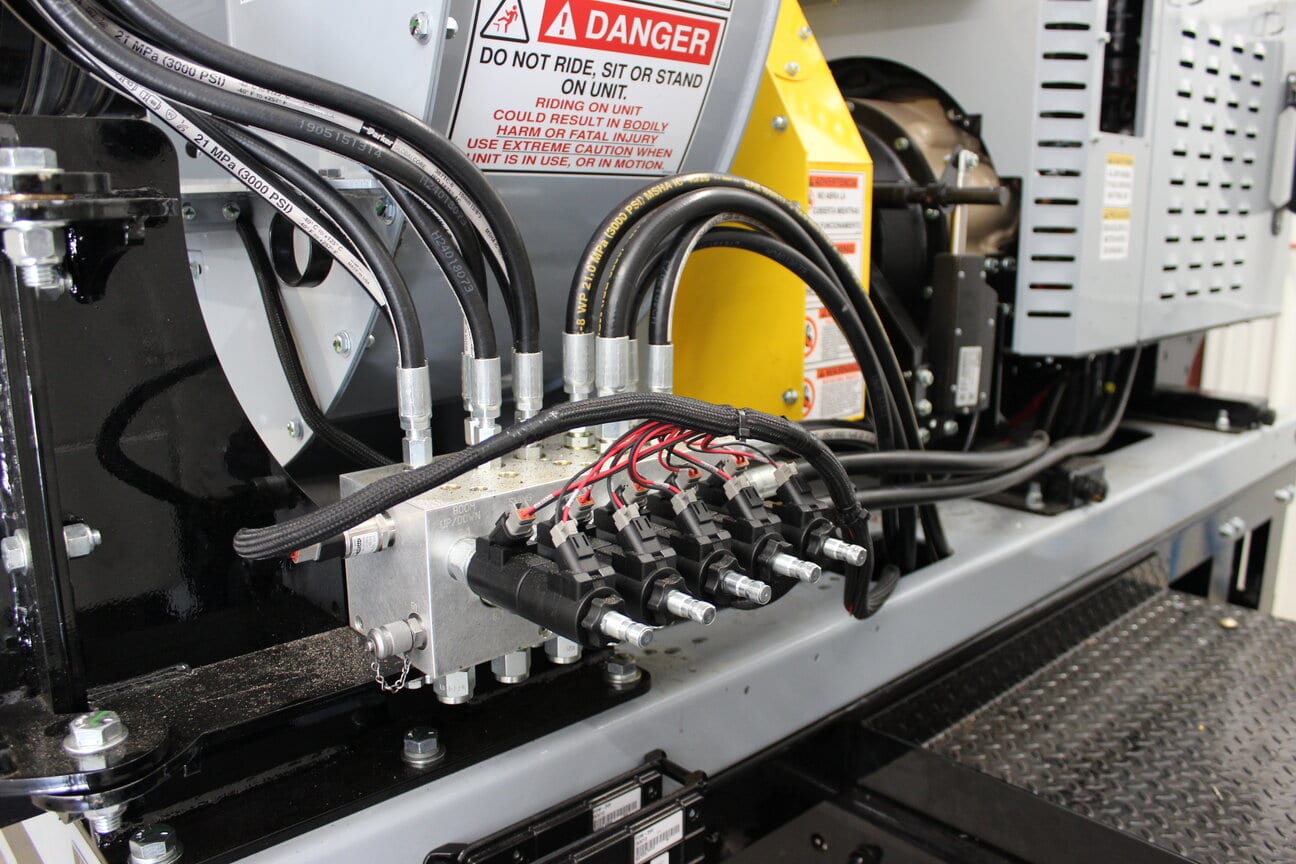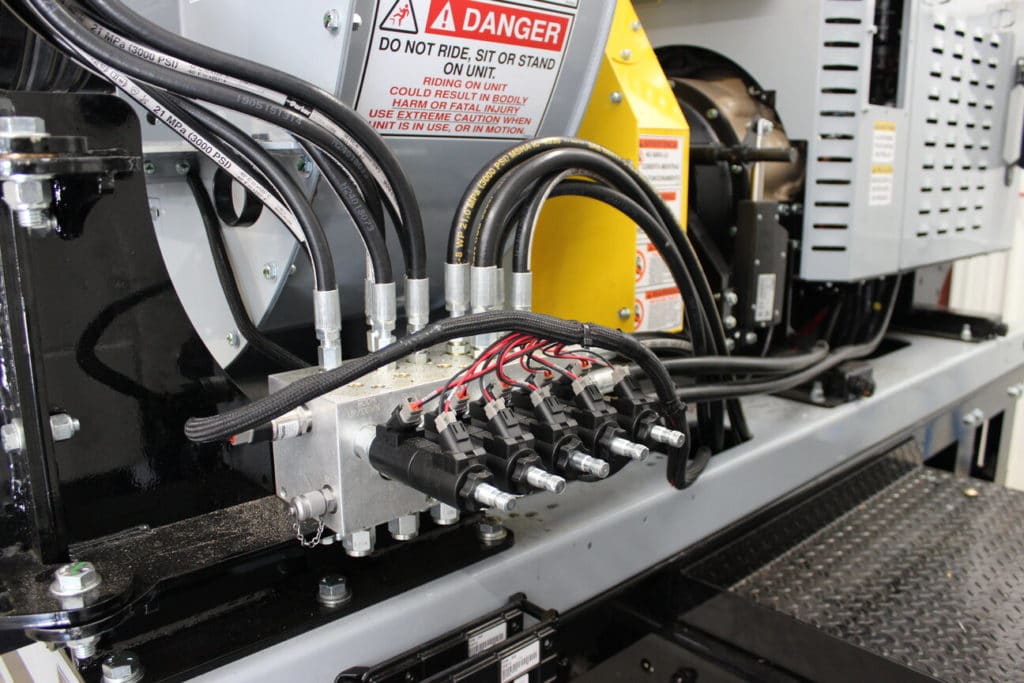 Benefits of Custom Manifolds
Optimizing aspects like your circuitry provide benefits such as lessening pressure drop and heat generation. While customized hydraulic manifolds can also save space and reduce overall weight.
A well-designed manifold for hydraulic systems also shortens hydraulic flow paths, which has the benefit of boosted performance and overall control. And it does these things while reducing hydraulic leakage. Make the most of your space with a Cross hydraulic manifold.
Some of the benefits of a custom manifold include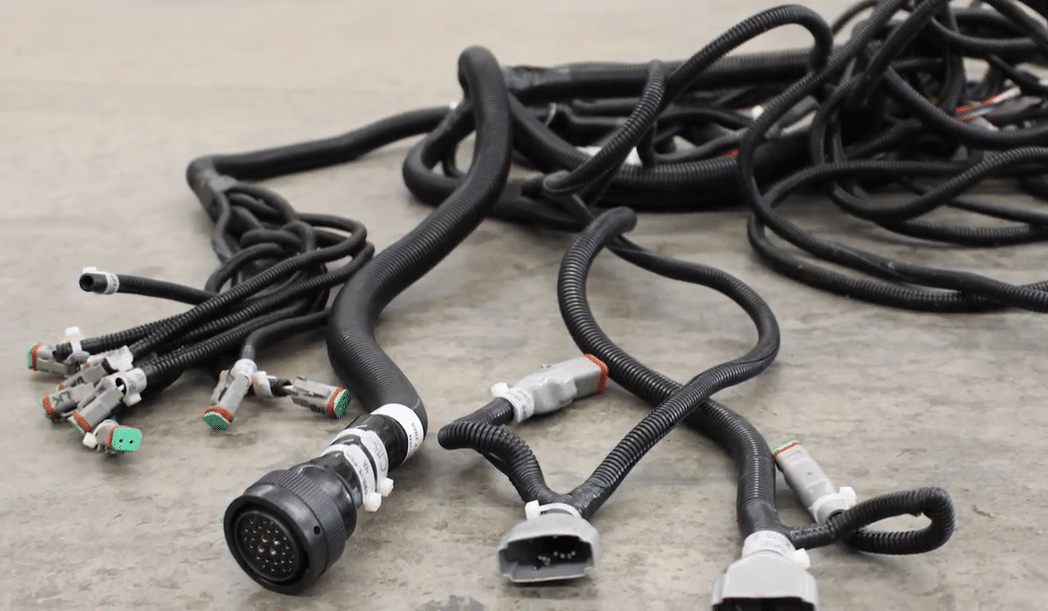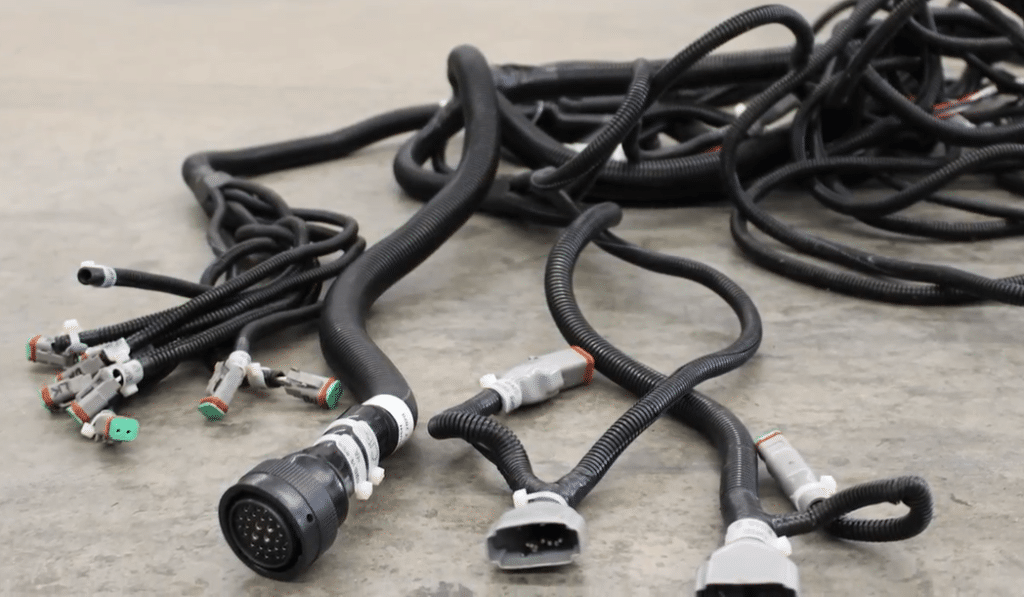 Compact and Efficient SiCV Manifolds
At Cross, we maintain in-house design capability, supported by local manufacturing providing our custom screw-in cartridge valve manifolds. Making use of these allows us to design and assemble quickly. Which, in turn, gets your machine into production quickly.
Our custom-designed manifolds are specifically engineered based on the specifications of your specific mobile vehicle or application. They're designed to give you the most efficient circuit and layout possible. Which saves manufacturers power and money while maintaining operational efficiency.
We make it our goal to minimize installation and plumbing time while still providing equipment manufacturers with a cost-effective system. It is both possible and beneficial to design a complete hydraulic system for your machine using cartridge valves and custom-designed manifolds.
Complete Service and Support
As a certified SiCV Integrator for Eaton Hydraulics, Cross Mobile Systems Integration Group is among the best equipped to provide equipment manufacturers the service and support they need.
Our status as a certified integrator gives us a special priority in getting new cartridges released and getting them delivered quickly for prototyping. This kind of unbeatable access is what has made Cross a go-to for OEMs and other manufacturers when it comes to hydraulic manifold design and integration.
Our Mobile Systems Integration Team has been a pioneer in the usage of DIN cartridge valve manifolds. We've designed custom manifolds for many high-flow, high-pressure, and high-cycle applications still in use in machines around the world.
We design, assemble, and test all of our products in-house. Being in control of all aspects of the project gives us the ability to customize manifolds completely for any of our equipment manufacturer partners. We've even built manifolds with input flows of up to 600 GPM, making use of cartridges as large as 80mm.
No matter what your hydraulic needs for manufacturing, we want to hear about it. We start by learning and understanding your unique needs. Then offer customized solutions to help you meet those needs.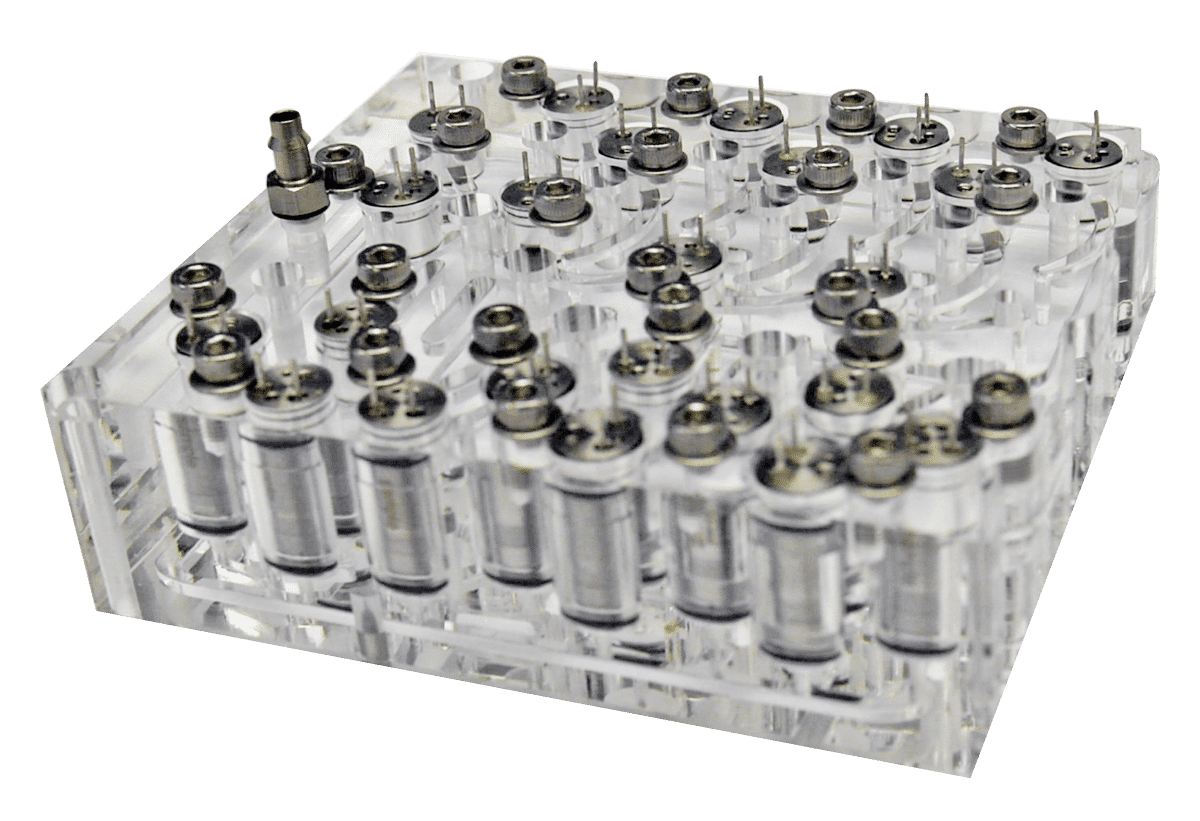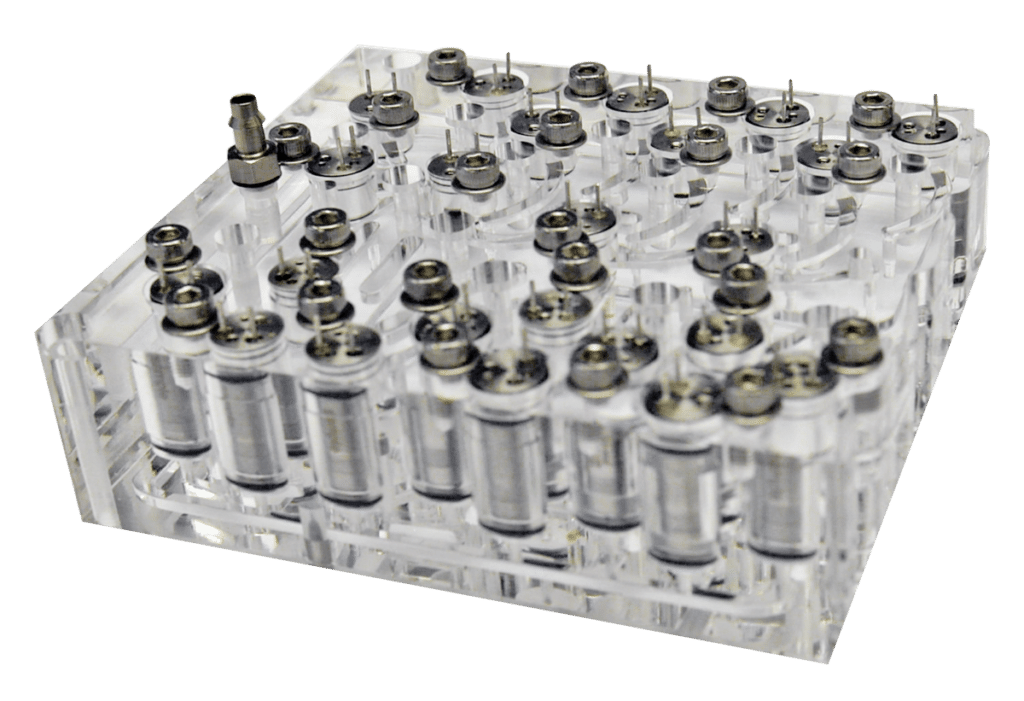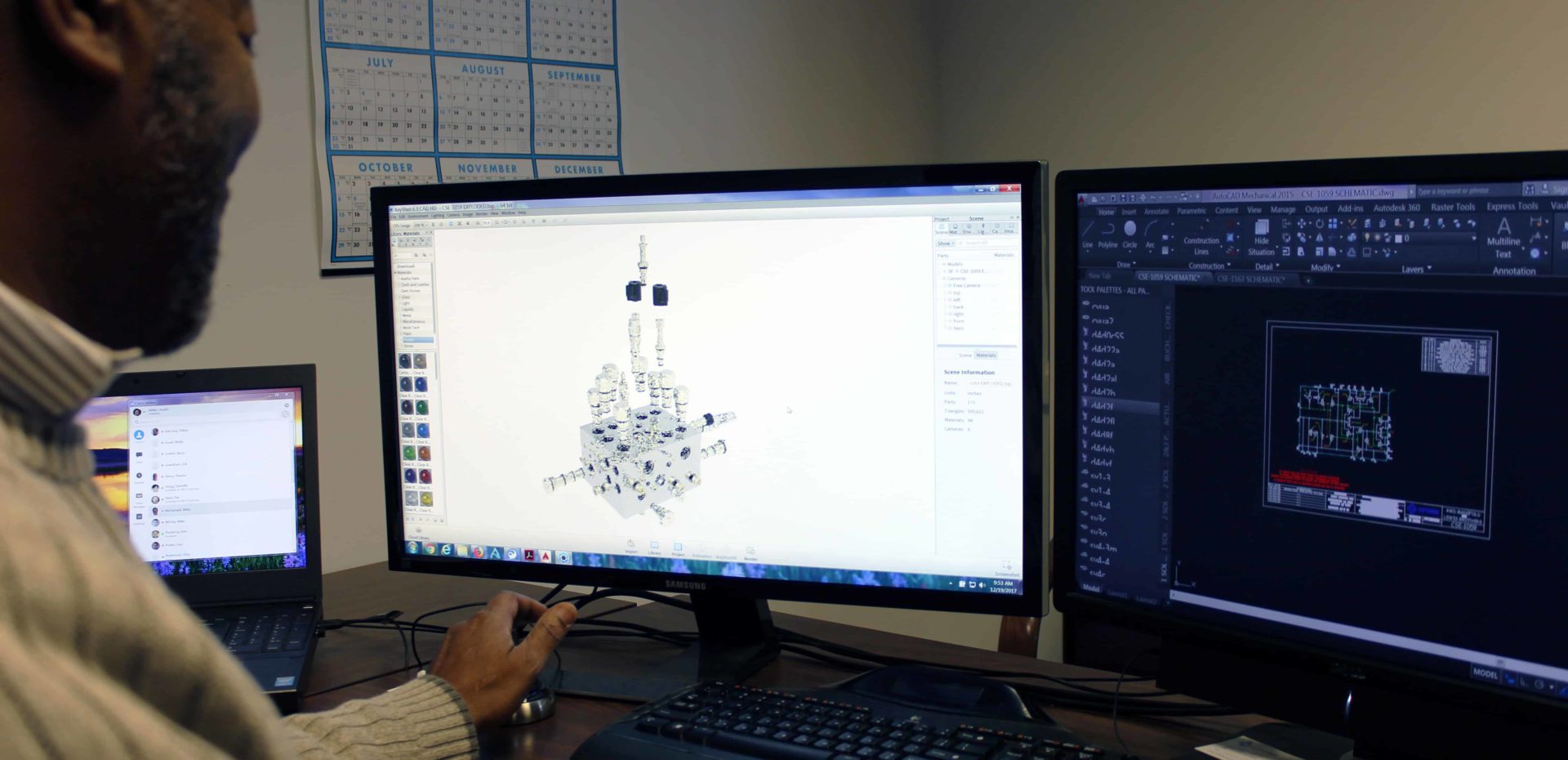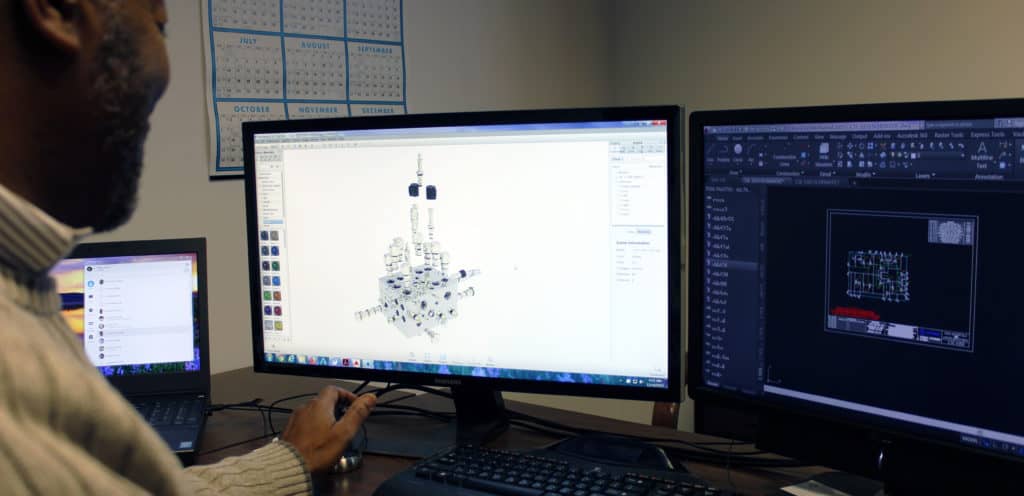 Why Cross Hydraulic Manifold Design?
There are many benefits to an optimized, custom hydraulic manifold design. From optimizing your circuitry distribution to shortening flow paths to saving space overall, a custom designed hydraulic manifold can give you the competitive edge you need.
At Cross Mobile Systems Integration, we've designed countless hydraulic systems and manifolds for customers across the world. And we can do the same for you, too.
Contact a Cross team member to learn how customized hydraulic manifolds can benefit your project.
The SiCV 101 Guide for Mobile OEMs
Design a complete hydraulic system for your machine using cartridge valves and custom designed manifolds.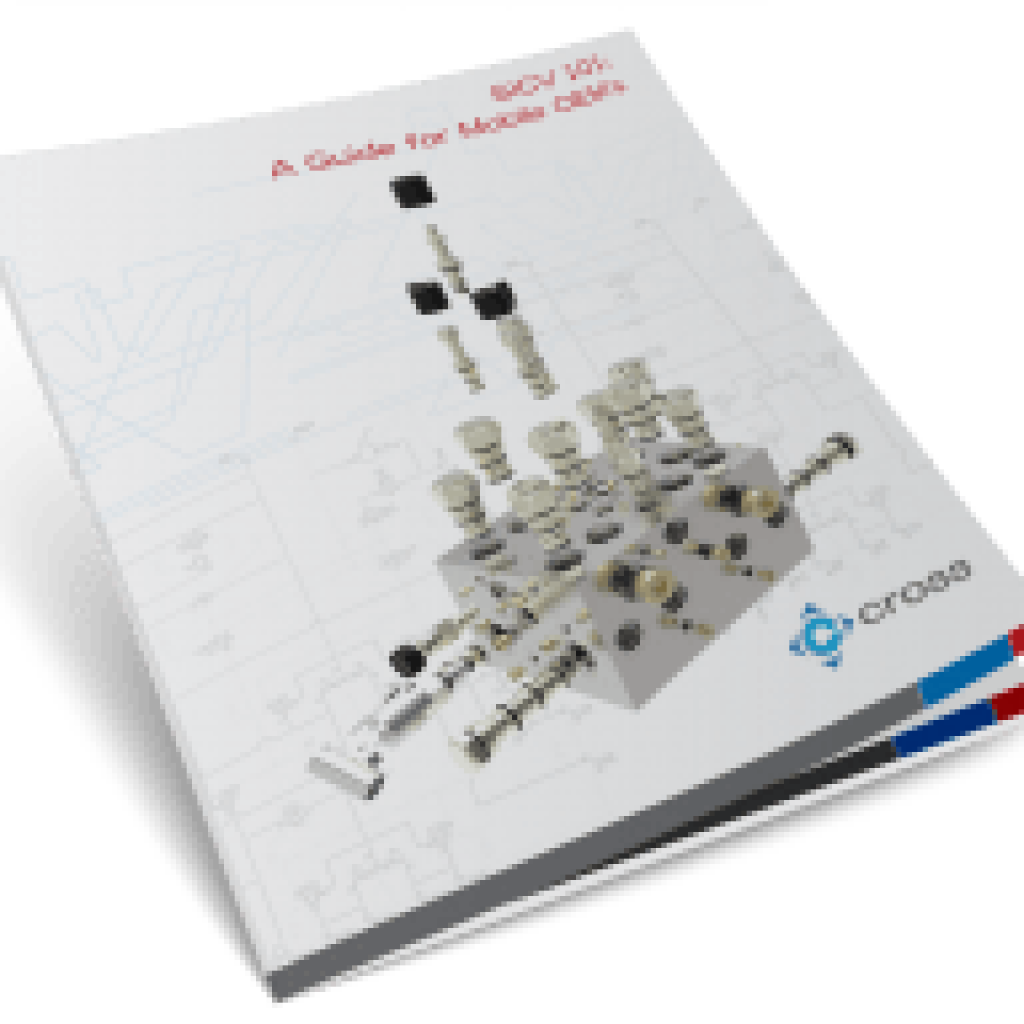 See how our team can help improve quality, increase efficiency, and reduce risk in your operation