Materials Testing Equipment
Cross offers an array of high-performance materials testing equipment from brands such as Starrett and Chatillon. These devices are perfect for multiple applications and are capable of a variety of production, laboratory, and quality control tests. Coupled with powerful software packages, these material testing machines are an ideal solution for both routine and complex multi-stage tests and offer rapid, repeatable, and error-free results.
In addition, with many models you can also choose from a large library of international testing standards, or customize the software to your specific test methods. Equipment from reputable brands with years of experience in developing specialized software, ensures easy to use operation and even notifications for important software updates if and when they are available.
The material testing machines we offer come in several configurations from multiple brands. These include single column, twin column bench mounted, and twin column floor standing options with various maximum capacities to suit your application.
We look at a variety of parameters which these materials testing machines cover, such as:
Tensile and Compression
Flexure
Friction
Tear
Peel
Adhesion
Shear
Ductility
Insertion
For more information about the industrial materials testing equipment we offer, or to get a quote for new equipment, fill out our contact form to talk with a local Cross team member today!
Interested in calibration services? Our team can calibrate your force equipment straight from the manufacturer, so when you receive your product you'll be all set with readily available certification in GageSuite. Take a look at the force calibration services offered by Cross and learn more about GageSuite® – Calibration Tracking Software.
See how our precision measurement team can help improve quality, increase efficiency, and reduce risk.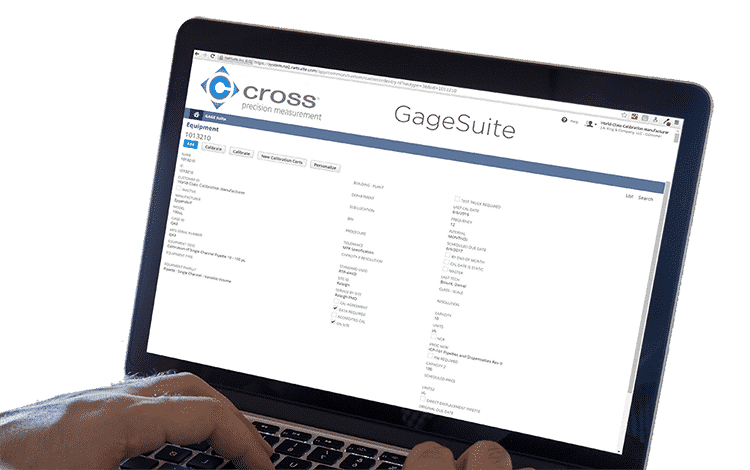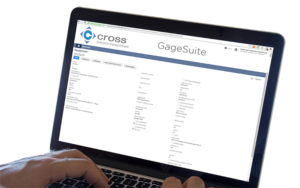 See why customers love GageSuite, our award winning cloud based calibration management system.