Environmental and Climatic Testing Services
Environmental testing plays an important role in many aspects of product quality. Research into the environmental effects on materials can also be very difficult to attain due the requirements of high tech large scale environmental chambers.
The use of large scale environmental test chambers allow us to recreate an array of conditions with temperature ranges from -68 degrees Celsius up to 177 degrees Celsius and relative humidity from 10% up to 95%.  This capability is vital to performing tests such as accelerated lifecycle testing where simulating extreme environments is important.
Combined with other testing services such as our sun simulation testing, materials testing, or flammability testing, our environmental testing capabilities allow our customers to take a customized approach to research and development, in one place.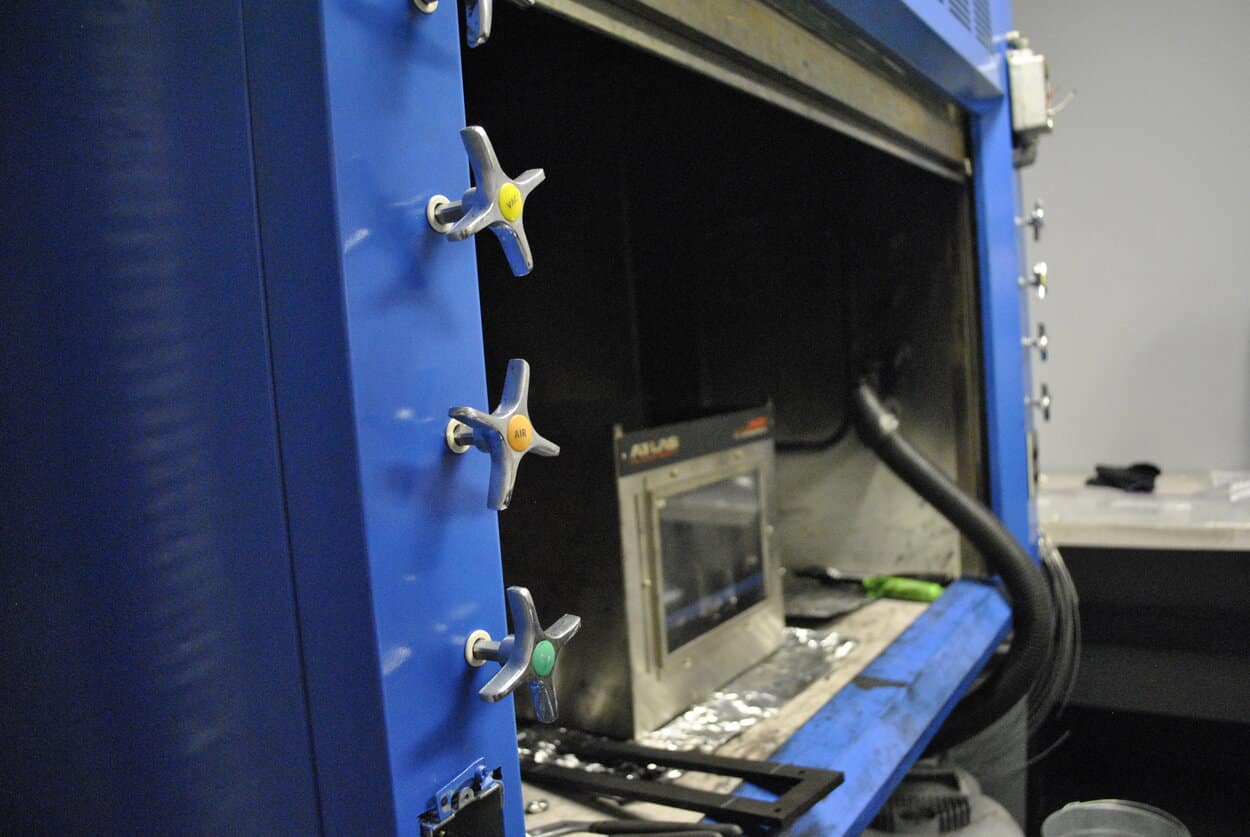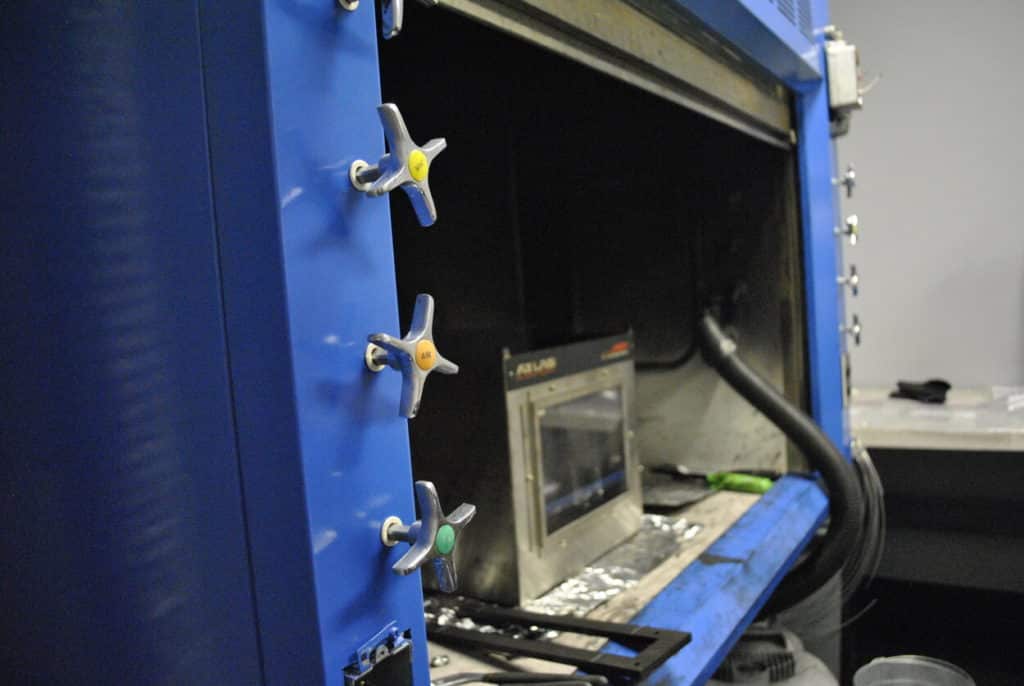 Knowing how a product will perform in different environmental and climatic scenarios is necessary for many manufacturers. It can mean the difference between a successful, consumer-ready product and having to go back to the drawing board.
In a time when manufacturing and production have become increasingly global, it's more important than ever to ensure your products not only survive transit, but function as intended once they reach their destinations.
At Cross Company, we provide that assurance through high-quality climatic and environmental testing services. That way, you know just how your product will hold up. Even in the toughest conditions.
What Is Environmental Simulation Testing?
Typically, manufacturers want to know that their finished products are suitable for real-world use by their target consumers.
But how do you go about acquiring this data without collecting it in real time throughout a product's lifecycle?
At Cross, we accomplish this through the use of simulated environmental testing. Which means we create artificial environments for our test items or products.
Within these self-contained environments, we're able to simulate different environmental conditions an item may be reasonably expected to experience in its lifecycle.
For example, if you were an automotive manufacturer, it would be important for you to know if your product is able to perform the same in a hot, arid environment as in a cold, snowy environment.
These are the types of conditions we're able to create using ISO/IEC 17025 accredited environmental simulation testing.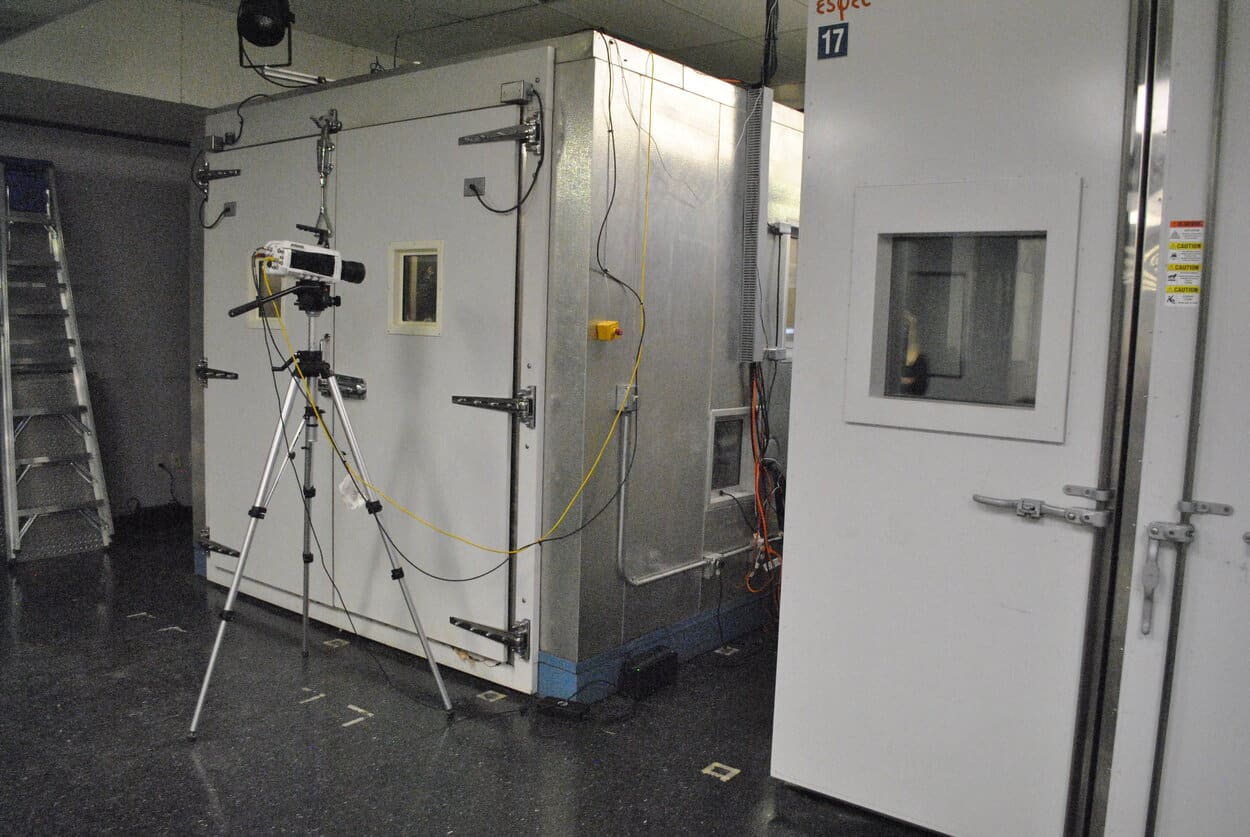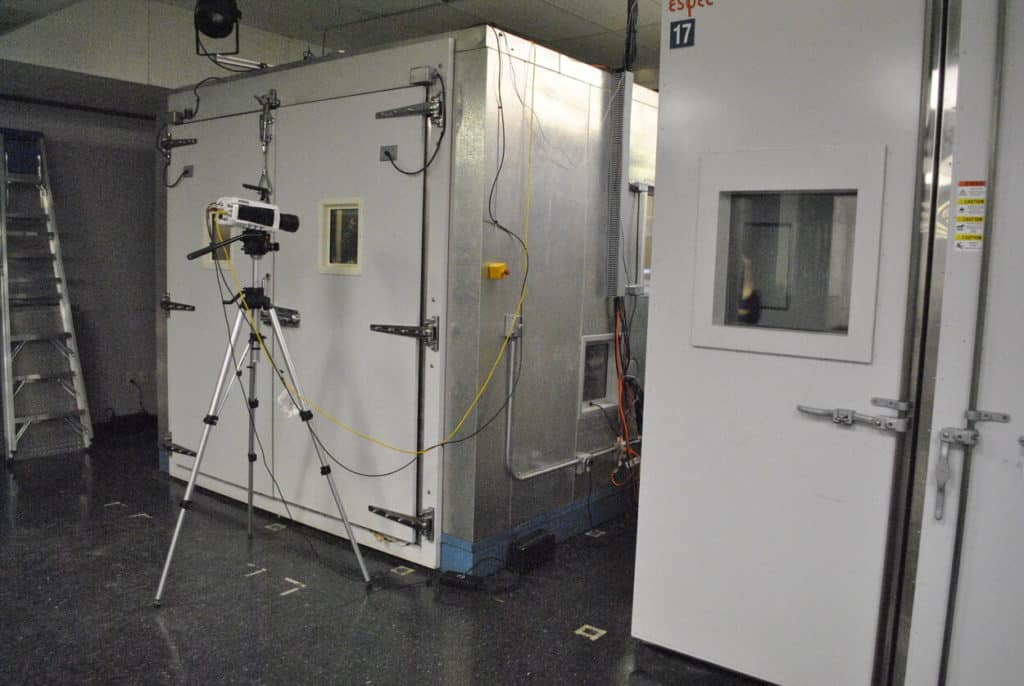 The Need To Efficiently Test
In a competitive environment, time to market is crucial. You may not have the time to test a product over its intended lifecycle before releasing it. However, releasing an untested or poorly tested product may have significant negative repercussions.
A better testing strategy is required. You need the ability to accurately estimate the effects of wear-and-tear and aging on your product. Which is where Cross comes in. Some of our testing options include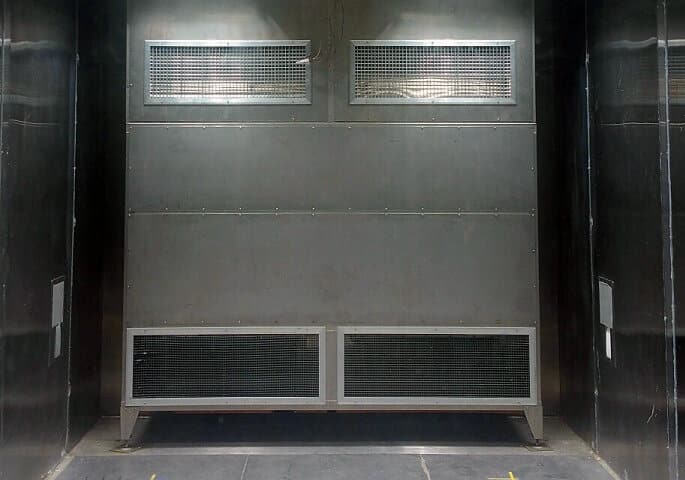 The Climate Testing You Need
At Cross, something we specialize in is custom solutions. If you have an environmental or climate test you need, we want you to get it. There often isn't a one-size-fits-all test that can be performed on every single item or product. That's something we get. So if you have custom needs, we have a custom solution.
We've provided environmental testing solutions to manufacturers across a variety of industries, including
Cross Climatic Testing Services
Climate testing is often about more than just measuring climatic responses a product may have. Another important consideration is analyzing the effects of climate changes on the material being tested. Our tests are able to measure and record factors like material embrittlement, expansion and contraction at material interfaces, and many others. When analyzed, this creates a full picture of product responses to environmental conditions.
Our environmental testing services provide a variety of resources to ensure your products can withstand the toughest and most varied conditions. We can provide
Why Cross Environmental Testing?
Combining our climate testing services with our other testing services allows our customers to take a customized approach to research and development. Whether you need sun simulation testing, humidity testing, or even a combination of tests, Cross is here to help. For decades we've been a go-to for climate and environmental testing. And we can help your manufacturing and testing process, too. Contact a Cross representative to schedule a test today.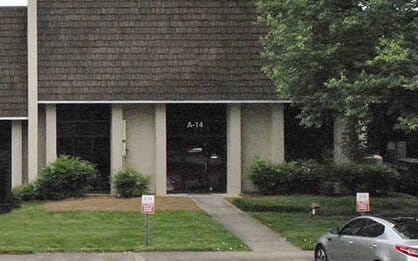 See how our precision measurement team can help improve quality, increase efficiency, and reduce risk.