Querétaro, Mexico Testing Laboratory
Our testing team has an extensive background in product, material, environmental and specialty testing and is continuously expanding our capabilities, driven by our customers needs. Our Querétaro, Mexico facility offers a range of these testing services throughout Mexico.
Laboratory Address:
Cross Technical Services
Carretera Estatal 200 Querétaro – Tequisquiapan Km. 16
Global Park, int. 29 / 30
Col. San Isidro
C.P. 76260 El Marqués, Qro.
Remittance Address:
Carretera Estatal 200 Querétaro – Tequisquiapan Km. 16
Global Park, int. 29 / 30
Col. San Isidro
C.P. 76260 El Marqués, Qro.
Phone: +52.442.628.3860
Fax: 864-284-6212
Operating Hours: M-F 7:30 AM to 4:30 PM (ET)
---
Service Team
---
Testing Division Manager: Lisa Messenger
Site Manager: César Rivera
Support:  Teresa Landress
---
Sales Team
---
Sales Manager: Manuel Basauri
Airbag Systems Testing
Airbag System Deployment Testing
Occupancy Detection Testing
Airbag Disposal
Environmental Testing
Salt Spray Testing and Analysis
Temperature / Humidity Environmental Testing
Thermal Shock Testing
UVA / UVB / Full Spectrum Sun Simulation
Other Testing Services
Coating Adhesion Testing
Color Analysis
Custom Test Design
Flammability Testing
Fume Hood Testing
High Speed Video Capture
Life Cycle Reliability Testing
Materials Testing
Tensile and Compressive Force Testing
Vibration Testing
Inspection Services
First Article Inspection
PPAP Submission Preparation
Process Capability Analysis
Part/Quality Sorting
Reverse Engineering
Roundness Inspection
Surface Finish Inspection
Interested in our testing services? Fill out our contact form and let one of our local team members help you find the best solution for your operation.
At Cross, our quality department works around the clock to ensure the maintenance of our accredited calibration parameters at each laboratory throughout our network. In addition, with continued demand for even greater accredited parameters, our team is continuously evaluating additions of new parameters to include within our accredited capabilities.
Our Our Querétaro, Mexico testing laboratory is ISO 17025 accredited under A2LA. Take a look at our latest accreditation documentation below.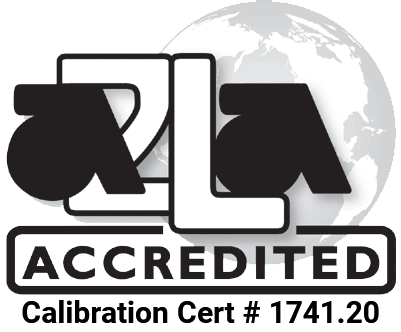 See how our precision measurement team can help improve quality, increase efficiency, and reduce risk.