Groth Authorized Repair Dealer
Vents, Regulators, and Valve Repairs
When a piece of your process (like a relief valve or regulator) begins underperforming, it can be a sign that problems are on the horizon. And if a crucial piece of equipment completely breaks down, it may grind production to a complete halt. No process plant wants to deal with unexpected downtime or the subsequent cost of part replacement. 
Cross is proud to be a GARD, or Groth Authorized Repair Dealer. When you need your relief valves repaired, we have the expertise to help. Our trained and experienced technicians are on the job to ensure you're getting the best performance, highest quality, and most production out of all of your valves, vents, and regulators.

Valves and pressure relief devices are important in emission control. Relief valves, in particular, protect against damage from pressure or vacuum in holding tanks while also reducing loses from product evaporation. These critical devices should be inspected, repaired, and tested on a regular basis to detect and control emissions and leaks within your facility. Over time, wear and tear can affect the performance of your valve.
When it comes to process plants, valves and vents need to function as efficiently as possible. A decline in efficiency can mean a decline in productivity, product quality, and profitability. Make sure all your important process equipment is functioning as designed and intended.
​Our team provides a number of services to ensure that your equipment is operating at its best.
Because Cross is a GARD center, you can reduce your risk knowing that our team is trained and certified to inspect, repair, and test your low-pressure valves and vents to ensure proper function. Other benefits of using a factory authorized repair dealer include:
The use of OEM, Original Equipment Manufacturer, parts for all maintenance and repair. This ensures the integrity and durability of the repair while also extending the life of your equipment.
On-hand inventory allows us to quickly respond with your needs, to get you back up and running quickly.
Confidence that repaired parts will always meet original factory specifications.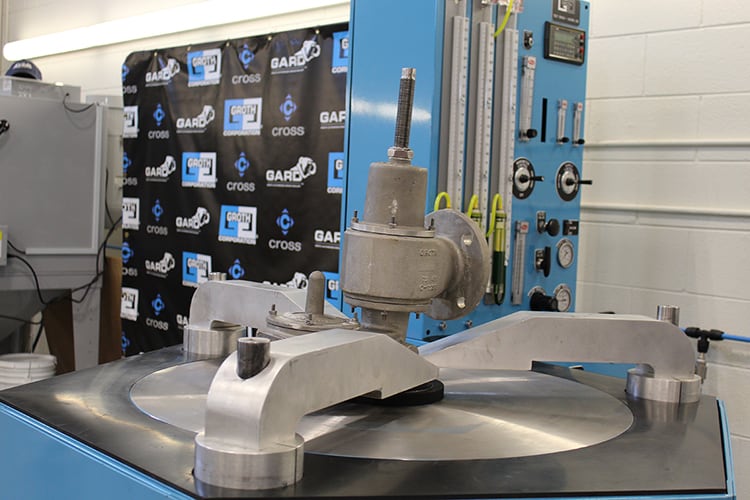 See how our process solutions team can help improve quality, increase efficiency, and reduce risk