Cross Company has been a certified Siemens Solution Partner since 2005. We have participated as an APACS PRISM partner since the mid-1990's. Cross Company is your Siemens Partner and our associates have extensive knowledge, training, and experience on a range of Siemens products and solutions.
The Cross company Process Control Integration group is a certified Siemens Partner for Process Control System SIMATIC PCS 7. View Certificate…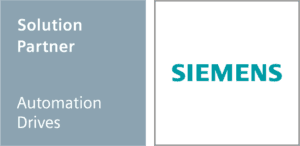 Simatic PCS 7 Process Control System
Simatic PCS 7 Add-On Products

Simatic Batch
Simatic Route Control
APACS+OS
PVX+OS
Drives ES
Simocode Pro
SIWAREX Weight Modules
BRAUMAT
CEMAT
PI PCS 7-Connect
PCS 7 OCS
Versiondog: Data Management
SIMATIC Process Device Management (PDM)
OpenPCS 7
Simatic Safety Integrated
AS-Interface Block Library
Simatic Process Historian
Simatic Information Server
Simatic Logon
SIMIT Simulation
Simatic Information Server
Sinamics Drives
S7300, 400, 1200, 1500
Simatic WinCC
Step7 & TIA Portal
Legacy Siemens Upgrades

APACS to PCS 7
Westinghouse NLSW to S5
S5 to S7
S7 to TIA
Cross Company experts can help you determine which Siemens product is right for you. Start a conversation with our team to find the perfect solution for your operation.