Cross works with Canada's Superior Technologies to provide single and dual scale bulk load-out systems. These are ideal wherever bulk weighing is required, including grain elevators, feed mills and seed plants. They are legal-for-trade and capable of operating in excess of 1,500 tons per hour within 99.9% accuracy. All bulk weigh structures are custom designed and fabricated to fit the customer's specific application and capacity.
For more information about bulk weigh systems and how one can be implemented into your process, fill out our contact form to work with a Cross team member today!
Bulk Weigh Systems and Commodity Distribution Equipment
At Cross, we understand the unique needs of grain distributors and other commodity handling operations. And we understand that the needs of an industrial manufacturing facility may not be the same as the needs of a grain processing or milling operation. That's why we provide a distinct product offering for grain and commodity handling facilities. A product offering that's tailored to the distinct needs of commodity operations.
From bulk weigh systems to truck scales, we can service many different parts of grain handling and commodity processing facilities. That means there's no need to work with dozens of different vendors to get the service you need. For many facilities, Cross Company is a single-source provider for industrial weighing, precision measuring, factory automation, and much more.
We can help optimize your production and distribution processes by providing
Bulk Weigh Systems and Equipment Calibration Services
In agricultural processing and distribution settings, there are many ways that your equipment accuracy can begin to decline. Even in settings without potential contaminants, with repeated use, the accuracy of weigh systems and scales will begin to decline. That's why in addition to online grain handling equipment and commodity distribution equipment, we also provide on-site or pre-delivery calibration. Meaning before it even gets to you, you can trust that your metrology equipment from Cross will be calibrated and accurate.
When you partner with Cross Company for bulk weigh systems or other precision measurement equipment for grain handling and commodity distribution, you're getting more than just industry-leading products. We also provide continuing after-sales support, often with dedicated representatives. That way we're able to continue providing our customers with our world-class customer service even after the sale.
These are just some of the reasons why so many industrial agricultural operations choose to work with Cross Precision Measurement again and again for their weigh systems. It's hard to beat NIST traceable, ISO 17025 accredited calibration services, quick turnaround times, and equipment designed for your unique production process.
Interested in calibration services? Take a look at the ISO 17025 calibration services offered by Cross or contact one of our calibration experts today to learn more.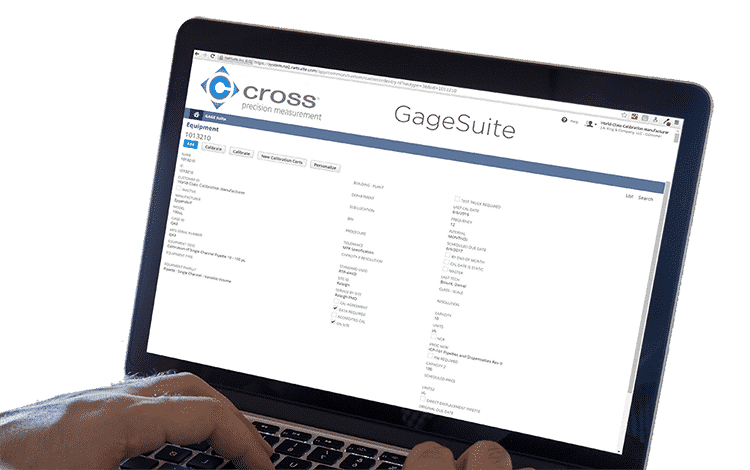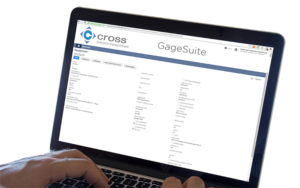 See why customers love GageSuite, our award winning cloud based calibration management system.
Bulk Weigher Equipment Provider
Cross is a partner with Superior Technologies for bulk weigh systems
Why Cross Bulk Weigh Systems?
From grain dockage testers to rail scales, at Cross we always work directly with all of our customers to provide the dimensional metrology equipment or services they need. And in the rare case that we don't have the exact product they're looking for, we're often able to devise custom solutions for individual cases.
As the market becomes more and more competitive, it's always worth it to find new and innovative ways to optimize your process. This is particularly true for agricultural operations such as grain handling and commodity processing or distribution.That increased productivity can make the difference between you and a competitor. That's one of the reasons why working with Cross is seen as a competitive advantage to many in the manufacturing world.
Between our products, calibration services, inspection services, and custom solutions, Cross Precision Measurement is a single-source precision measurement equipment and service provider to many in the industrial world. And we can provide those same world-class services and industry-leading products to your operation, too.
See how our precision measurement team can help improve quality, increase efficiency, and reduce risk.