Truck Scales and Rail Scales
Cross Truck and Rail Scales
With distributorship for industry leading brands such as Fairbanks, Mettler Toledo, Rice Lake, and Avery Weigh-Tronix among others, Cross Precision Measurement – formerly J.A. King – offers a wide variety of heavy capacity weighing solutions throughout our territories. This includes truck scales, rail scales, and axle scales, with features such as steel and concrete decks, above ground or pit installation, lightning protection, legal-for-trade, and more. Our distributorship with several leading manufacturers means Cross customers have a selection of the best options in one place.
Accurate Scales and Other Metrology Tools
Interested in getting more out of your truck or rail scale? Check out accessories and customization available exclusively through Cross such as unattended weighing kiosks, dynamic weighing solutions for high volume applications, networking, data integration, and more.
Our application specialists have a tremendous amount of experience providing truck and rail weighing solutions to our customers and are stationed across our entire network of locations so you always have a local contact with technical expertise. If you choose a new truck scale, we're there from beginning to end:
Helping you evaluate the best new scale for your need
Designing the layout of the site
Total project management, including an in-house, OSHA compliant construction group
Fill out our form to get in touch with a local Cross measurement team member today!
Truck and Rail Scale Providers
Take a look at some of the most popular brands of truck and rail scales that we calibrate, repair, and sell:
A Leading Distributor of Industrial Supplies and Equipment
As an authorized distributor for a wide range of top-quality brands, Cross offers a complete selection of process measurement and control equipment backed by industry expertise.
Why Cross Truck Scales and Rail Scales?
Whether it's floor scales or CMMs, we always work to provide our customers with the dimensional metrology equipment they need for their production processes. And if required, we can also devise custom solutions to meet the needs of unique operations.
In an increasingly competitive manufacturing environment, it always pays off to find ways to optimize your process. Even a small amount of increased throughput or extra productivity can mean the difference between you and one of your top competitors. That's why working with Cross is seen as a competitive advantage to many in the industrial world.
Between our products, calibration services, inspection services, and custom solutions, Cross Precision Measurement is a single-source precision measurement equipment and service provider to many in the industrial world. And we can provide those same world-class services and industry-leading products to your operation, too.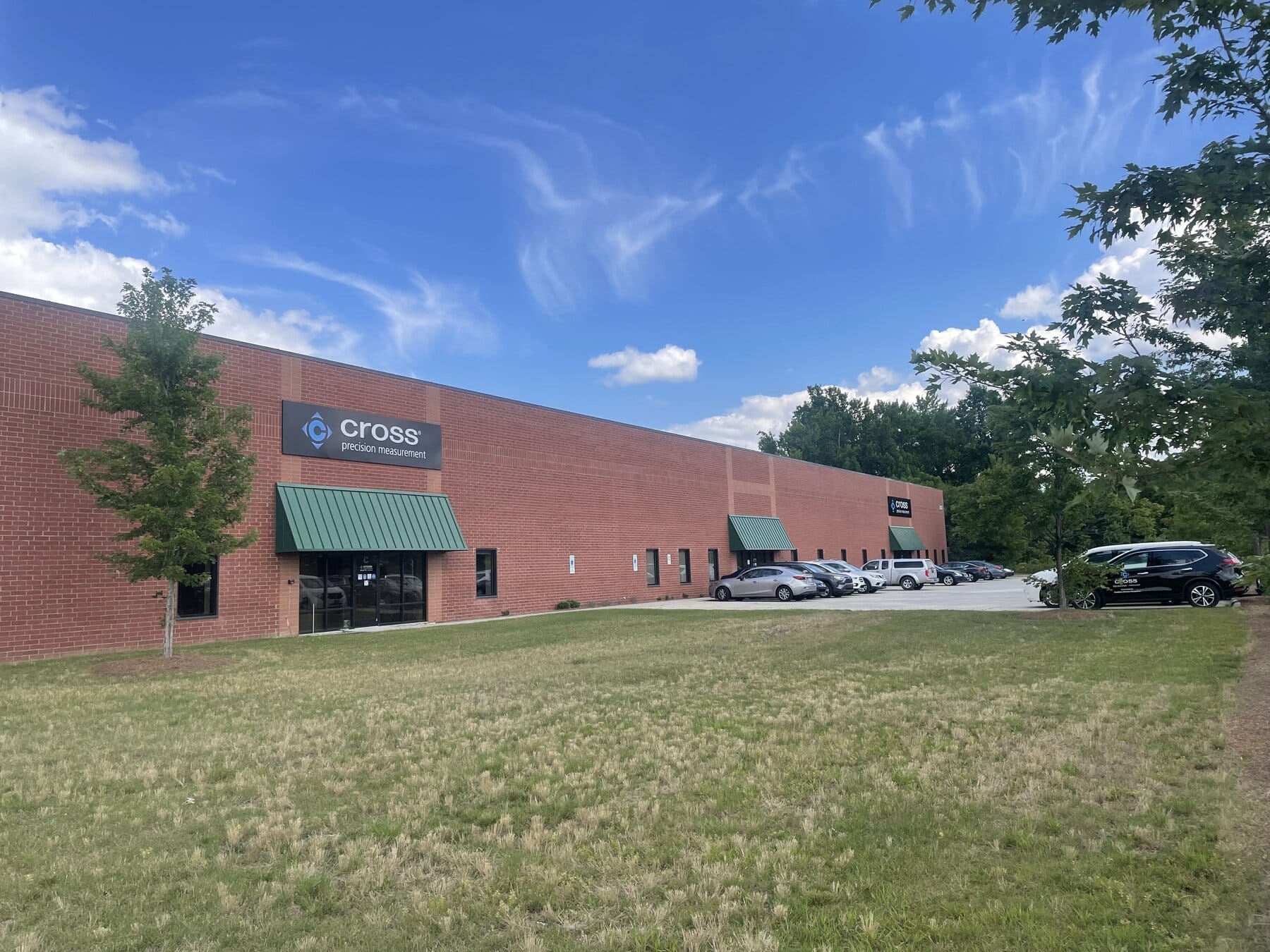 See how our precision measurement team can help improve quality, increase efficiency, and reduce risk.