Custom Control Panels for Mobile Systems
Control Panels for Mobile Vehicles
On a mobile vehicle, space is at a premium due to the limited profile of an off-road or on-road vehicle. We see these challenges every day when developing custom controls and hydraulic solutions for our customers.
Our team of engineers can design custom control panels for vehicles based on needs such as space and production requirements. Cross control panel designs help our customers get the most out of their mobile vehicles. From design to integration, our custom mobile control panel solutions have optimized performance for a wide variety of mobile systems.
Benefits of Cross Mobile Panels
There's a reason many have opted to utilize Cross mobile panels. Our integrated control panels are often able to meet the needs of our customers in a way that many panels can't. Our combination of mobile system engineering expertise and high-quality materials has made for some of the best performing and most durable control panels available. Some of the features of our mobile panels include
Why Choose a Mobile Panel from Cross?
When designing a mobile control panel, there are a number of special considerations that make them different from an industrial panel. This is primarily because mobile panels are just that – mobile.
They are exposed to the elements, subjected to heavy vibration, have unique space limitations, and are required to mate up to vehicle wire harnesses. For this reason, it is important to work with a company that has experience in building control panels specifically for on and off-road mobile applications.
Mobile control panels need to meet the requirements of the system they're installed in. It's crucial they meet the physical requirements (that is, functioning within the intended conditions and within the space allotted to them). But also that they are capable of maintaining efficiency when faced with extreme temperatures or inclimate weather. Cross control panels for mobile systems are designed with all these factors in mind.
When building a panel for a mobile application, the typical rules don't apply. Mobile panels tend to be more compact so they can fit into the space available on the equipment, meaning that standard panel sizes will not work. For this reason, the free space requirements of a normal industrial panel are not relevant.
Additionally, when building a mobile control panel you need to consider where it will be located on the equipment, and how that affects the location of components and the need for intrusion protection. Our engineering team works directly with a custom panel shop to make sure that every panel enclosure is perfectly made for the application.
We've provided control panels for a variety of mobile applications, including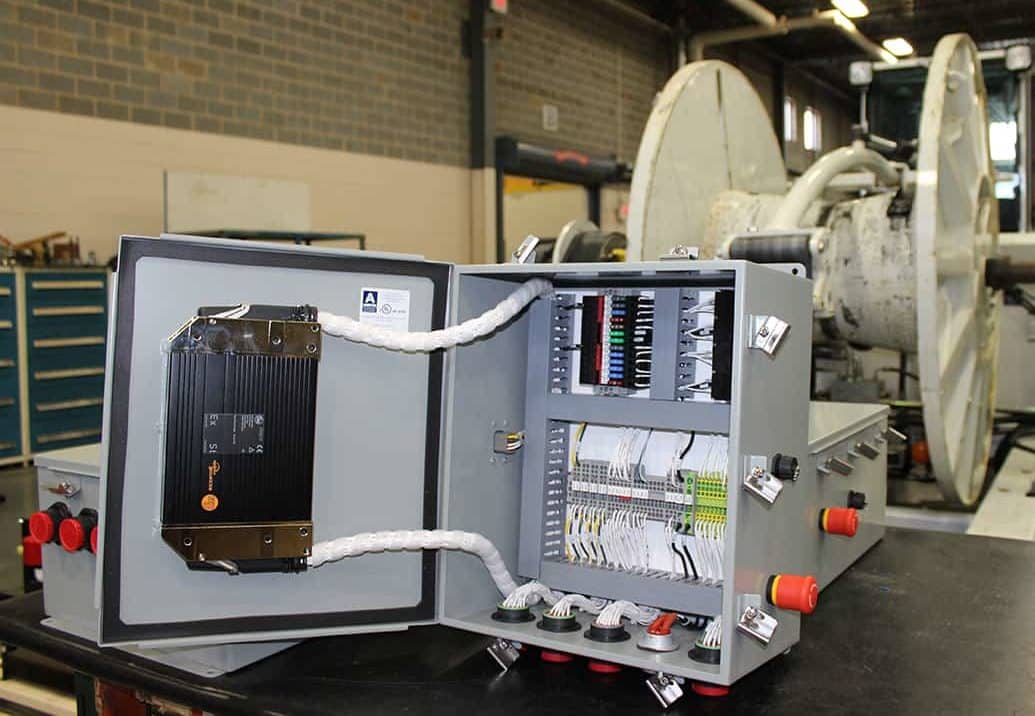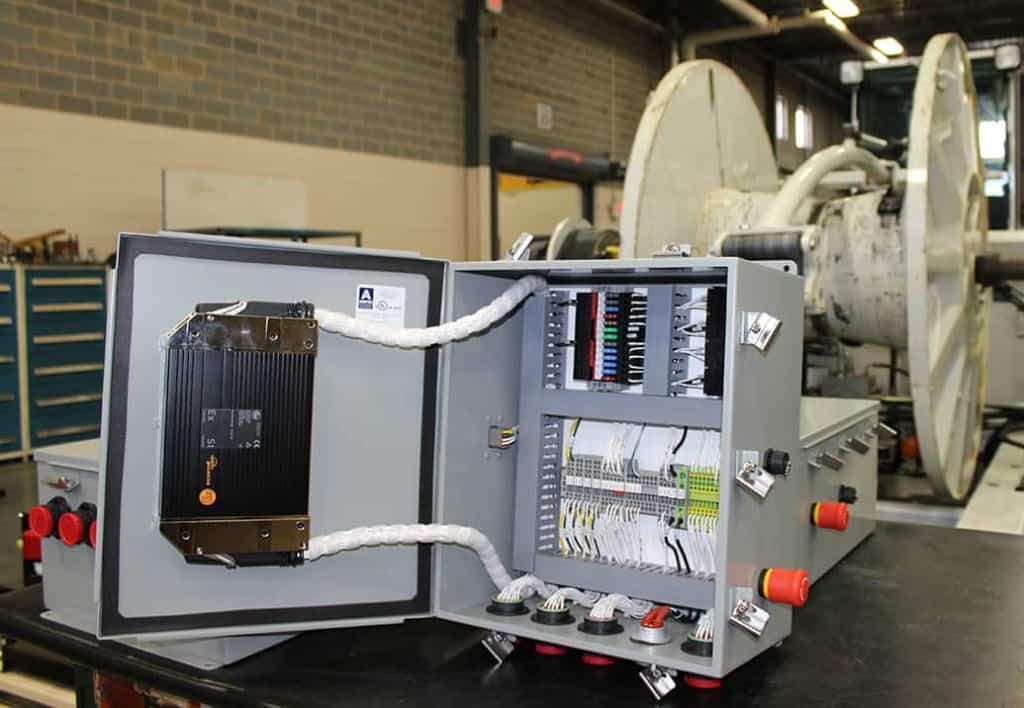 Due to the nature of mobile environments, vibration is a big factor when building control panels. All the connections within the panel have to hold up to continuous movement.
At Cross, we install ferrules on all wiring to terminal blocks, switches, lights, and push-buttons. Any wire end that would usually be bare stranded copper is now required to have a ferrule installed.
In addition, we utilize spring terminals so as the panel vibrates the terminals do not work themselves loose.
Taking into account the vibration requirements of a mobile system is just one of the ways we design mobile control panels with you in mind.
It is important that the control panel is easy to add during the assembly process. In order to make it as seamless as possible, our custom mobile control panels are built to connect easily to wire harnesses.
Most if not all of the through panel connections utilize some type of quick disconnect plug (usually Deutsch style) that mate directly to the incoming wire harness. This makes connections easy and simple on the production floor while also reducing the risk of miswiring.
When faulty wiring is one of the top reasons for system downtime, it's crucial that all systems be wired correctly. You need a mobile panel company with the experience to do it right the first time.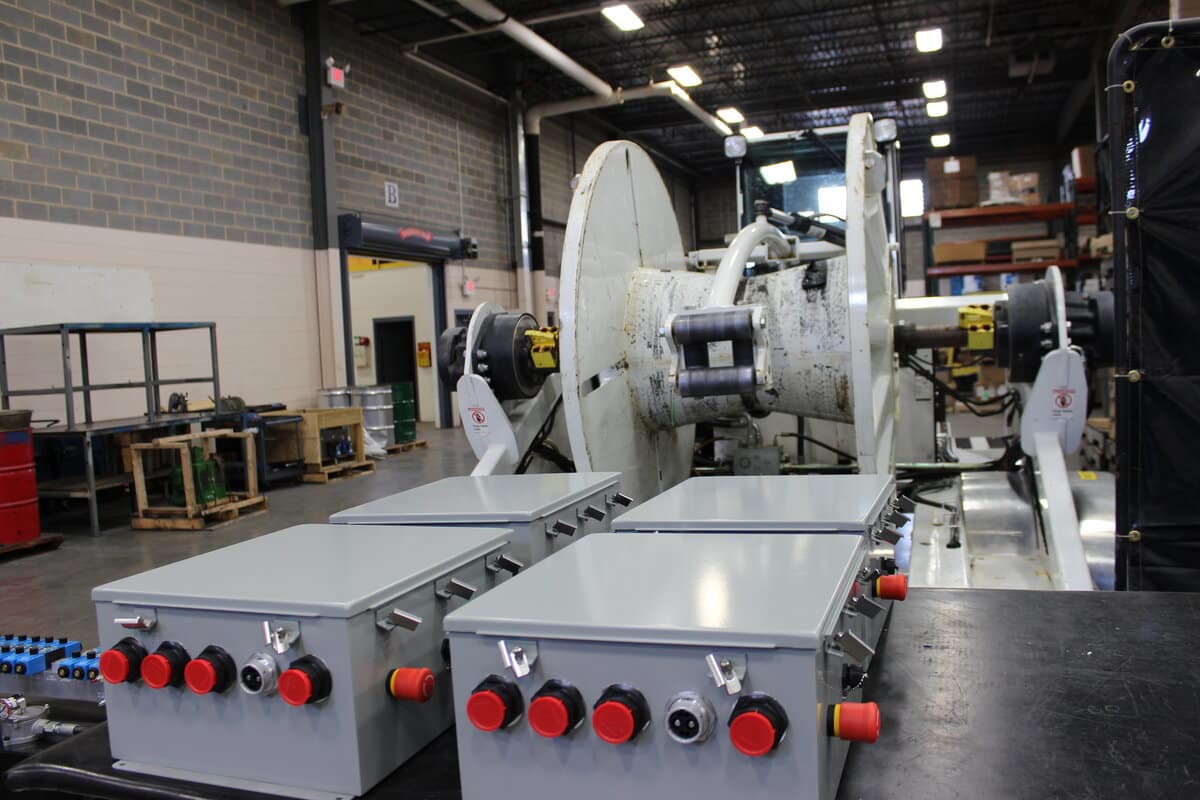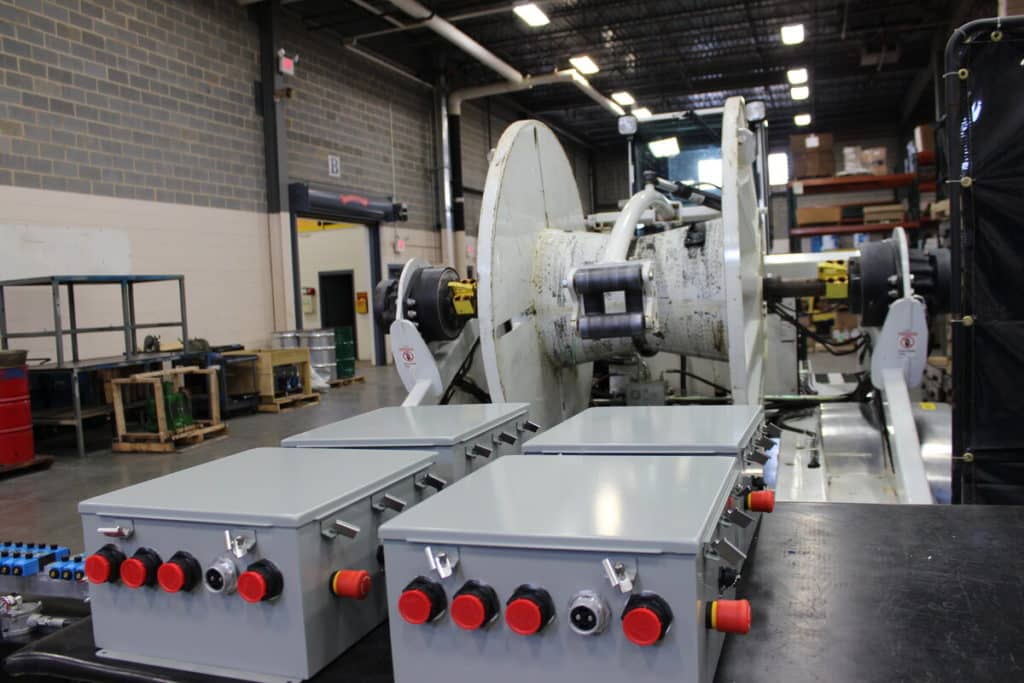 Familiarity with Mobile Environments and Needs
Overall, when trusting someone to build a control panel for your mobile equipment, you need to make sure that they understand the unique demands of a mobile environment. The best way to ensure this is to work with a team that regularly builds panels for exactly that purpose.
At Cross Mobile Systems Integration, we have the tools, and expertise to build a panel that is perfect for your application. With our years of mobile panel building experience, we will build a panel for your equipment that will stand up to the environment, fit into your space requirements, and with the proper connectivity for your vehicle harnesses.
Contact us today to discuss your specific mobile application.
Rugged and Hardened Components
The environments that mobile equipment is exposed to is decidedly different from the areas where typical industrial panels are installed. A mobile control panel needs to have the proper NEMA rating for the type of environment that it will be in.
Typically, Cross mobile control panels and components have a minimum protection rating of IP67. Additionally, the mobile environment requires the use of tougher, more rugged components that can stand up in outdoor conditions. Mobile equipment also runs on lower voltage and higher currents. Many typical industrial panel shops may not even have vendors for these parts.
For instance, MTW, or machine tool wire, would not be appropriate for a mobile environment. Instead, you would need automotive Crosslink Wire with GLX insulation that can handle the higher heat experienced by mobile units.
See how our mobile systems integration team can help improve quality, increase efficiency, and reduce risk