Cross offers a wide selection of Height gauges from the brands you know and trust such as Mitutoyo, Starrett, and Trimos. Height gauges consist of a vertical beam which is attached to a stationary base. A moveable measuring arm slides up and down the beam to measure the height of a given object. These dimensional metrology tools are invaluable in precise vertical distance measurement. Height gauges come in various styles including: digital, dial, vernier, and even motorized models. Most varieties also include the capability to add attachments to the measuring arm so they can be utilized with a wide array of applications.
Vernier models offer a cost effective approach for accurate vertical measurements. With no internal moving parts and a simple sliding verier scale for measurement, these are capable of holding up to more harsh environments than other models. With regular calibration to verify readings, they are very likely to outlast many other types of measurement instruments.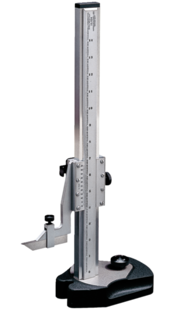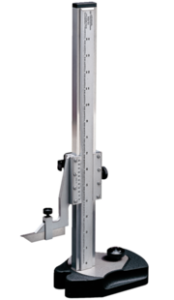 Dial models, offer another cost effective approach for accurate vertical measurement. They incorporate a dial gauge which is directly correlated to the level of the arm on parallel vertical shafts. Precise readings are made easier to interpret with the dial readout and models are offered with both metric and imperial dial gauges.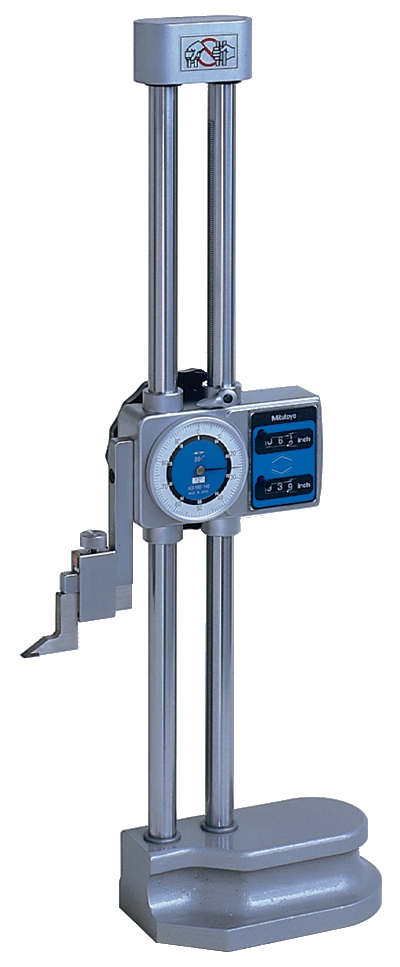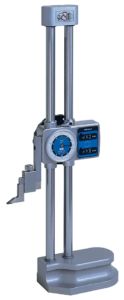 Digital models offer an easy to use readout which typically allows operators to toggle between both metric and imperial scales. Like many other digital measuring tools, most offer data collection via SPC output so results can be imported directly into your quality system. Digital models utilize encoders which glide over a scale on the vertical shaft, this offers both precision and repeatability while reducing the opportunity for mechanical malfunction.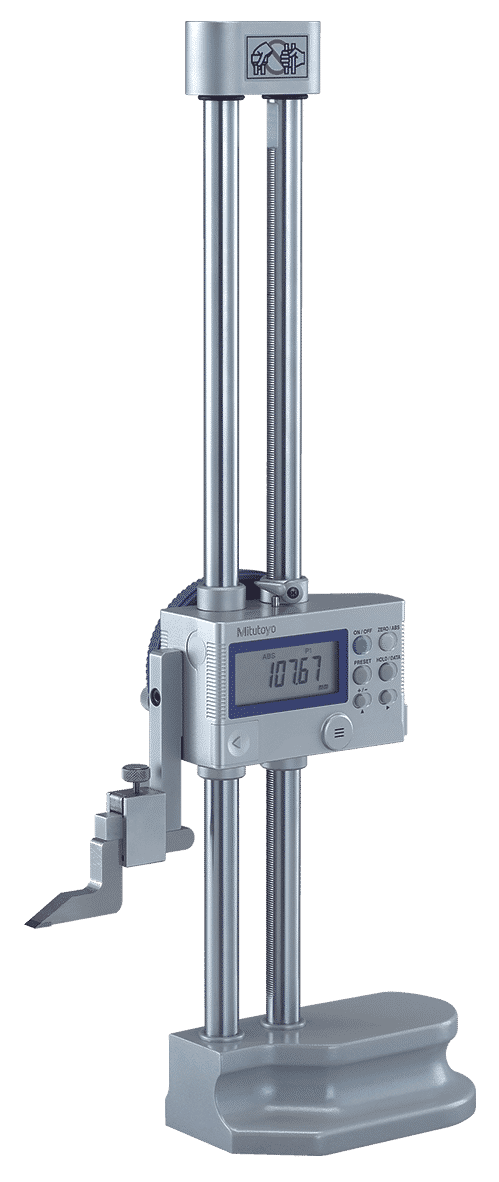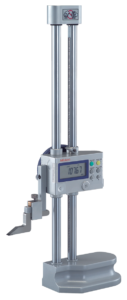 Motorized models typically offer a digital readout and an exceptional level of precision and repeatability. The digital displays are easy to read, and the automatic operation eliminates opportunities for human error. Most motorized models also include the ability to perform simple calculated measurements, such as taking point to point measurements, and storing results internally while allowing SPC data output.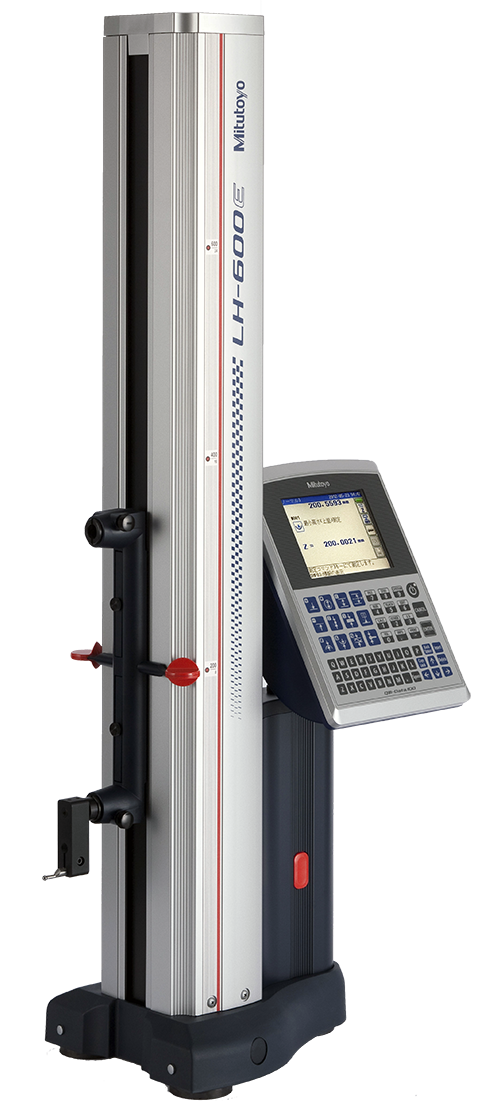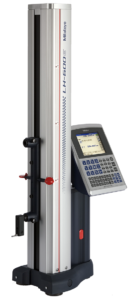 For more information about the height gauge products we offer, or to get a quote for new equipment, fill our our contact form to discuss your needs with a local Cross team member today!
See how our precision measurement team can help improve quality, increase efficiency, and reduce risk.
Height Gauge Brands Represented
Looking to replace or purchase an item online? Check out ShopCross! As part of the Cross Company corporate family, we are always adding new precision measurement products for purchase online. Visit shopcross.com or click below to shop today.
A Leading Distributor of Industrial Supplies and Equipment
As an authorized distributor for a wide range of top quality brands, Cross offers a complete selection of process measurement and control equipment through our digital store, ShopCross.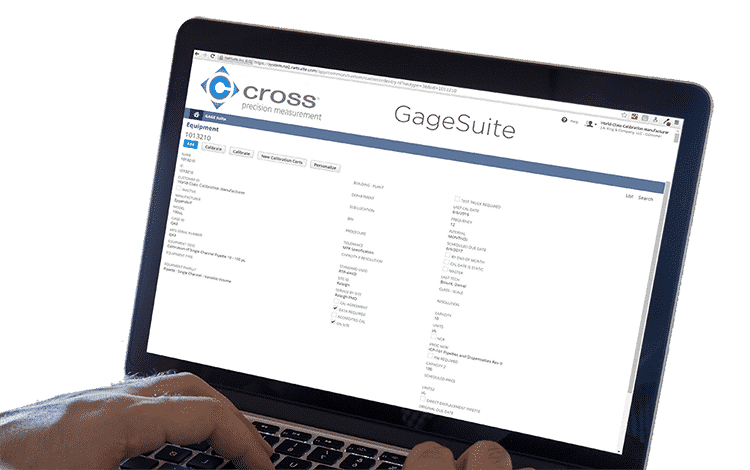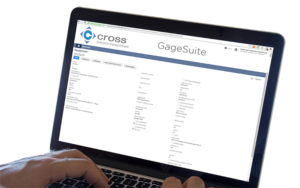 See why customers love GageSuite, our award winning cloud based calibration management system.