Stereo and Measurement Microscopes
Digital video measurement systems offer an inspection solution that greatly improves efficiency and overall product quality. This to gives your operation the advantage in a highly competitive environment. Cross offers a variety of digital video measurement solutions, from brands you trust such as QVI – RAM, OGP, CCP, and more.
Mantis Compact is an ergonomic, low fatigue visual inspection microscope, excelling in the low magnification range for inspection tasks where bench magnifiers have traditionally been used.
2x – 8x magnification
High value, low investment system
Superb hand-eye coordination for inspection and manipulation tasks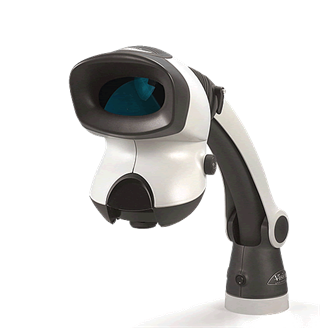 Mantis Elite is an ergonomic eyepiece-less stereo microscope, offering superior optical performance with magnification options up to 20x, making it a perfect alternative to more traditional inspection stereo microscopes.
2x – 20x magnification
Long working distance and large field of view
Superior hand-eye coordination for inspection and manipulation tasks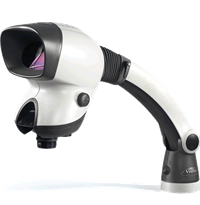 Mantis Elite-Cam is a variant of the successful Mantis Elite ergonomic stereo microscope with an internally integrated USB2.0 camera, bringing together outstanding optical performance and effortless image capture.
2x – 20x magnification
Factory integrated and sealed 1.3 MP USB 2.0 camera
Simple image capture or powerful annotation and measurement software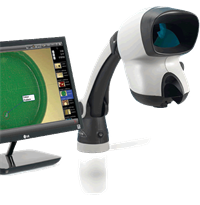 Lynx is a unique eyepiece-less stereo inspection microscope for intricate tasks requiring high resolution stereo viewing. Its patented ergonomic design brings unrivaled levels of comfort and reduced operator fatigue, leading to an increase in quality and productivity.
7x – 40x magnification (120x max.)
Superior ergonomics improves accuracy and reduces errors
Patented stereo optics provide amazing 3D imaging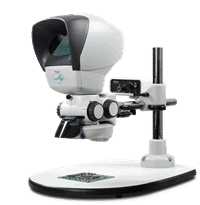 Lynx VS8 is an advanced stereo zoom microscope for specialist Printed Circuit Board (PCB) inspection and is ideal for all electronics applications including fine pitch, surface mount, TAB and BGA technology.
Superb image resolution and contrast for improved fault detection
3D 360° rotating view (at 34° angle)
Scanning stage for various board sizes and double-sided PCBs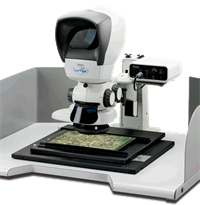 With a variety of options available under one roof, our team members can work with you to find the best solution for your operation. Interested in a microscope system from Cross? Fill out our contact form to discuss your application with a local Cross team member today!
See how our precision measurement team can help improve quality, increase efficiency, and reduce risk.