Cross offers a wide selection of mechanical and digital micrometers from brands you know and trust such as Starrett, Mitutoyo, and Mahr among others. These dimensional hand tools are used to measure outside and inside diameters, depths, and thicknesses, and typically have a "C" shaped frame. Items to be measured are placed between a stationary anvil and a spindle that moves towards the anvil by twisting an outer thimble.
Mechanical or Vernier Micrometers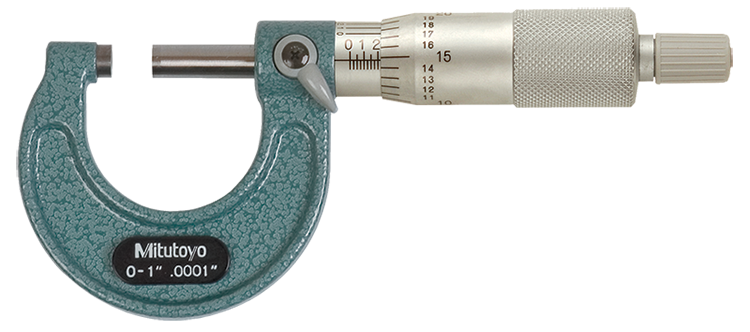 A mechanical or vernier micrometer relies on a vernier scale or sometimes a manual digit readout (digit micrometers) for measurement. The graduated markings on the sleeve display the measurement in fractions of millimeters or inches. If you are looking for a rugged dimensional hand tool that is shock and coolant resistant, then the mechanical micrometer may be the answer.
Digital Micrometers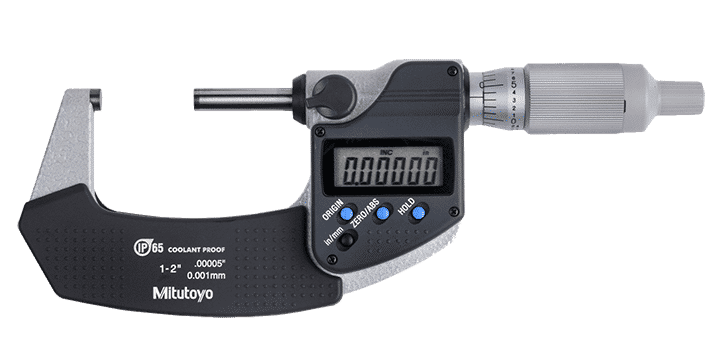 The digital micrometer relies on an encoder and offers an easy to read display which typically allows users to toggle between imperial and metric readings. The digital readout helps minimize opportunities for human error. Like most digital measurement tools, many digital micrometers also incorporate SPC capability for fast and easy data collection.
Benefits of Cross Company Micrometers
There are many benefits to choosing Cross as your micrometer supply company. Through our strategic partnerships with industry leaders and reputable manufacturers, we're able to bring the highest quality products to our customers. This helps our customers optimize their production processes, ensure product quality, and guarantee accuracy in production equipment.
When it comes to dimensional metrology equipment, we know that the choices may seem overwhelming. That's why we work directly with all of our customers to determine the product that would most benefit their unique needs. It's also why we offer post-sales support to our customers to make absolutely sure they're getting the value required from the dimensional metrology product. Or if our customers know the exact product they need, we're happy to provide them with the product that they know works for them.
We can help optimize your production process by providing
Micrometers and Micrometer Calibration Services
Most units have a ratcheting stop which provides consistent pressure on the object being measured when the spindle is fully compressed. This ensures precise measurements remain consistent. In addition, various attachments can be added to allow uses in different applications. Micrometers are versatile, relatively inexpensive, and come in a variety of styles. Take a look at some of the types of micrometers we offer:
Blade Micrometers
Pitch-Diameter Micrometers or Thread Micrometers
Limit Micrometers
Bore Micrometers
Tube Micrometers
Micrometer Stops
Ball Micrometers
Bench Micrometers
V Micrometers
Interested in calibration services? Take a look at the ISO 17025 accredited micrometer calibration services offered by Cross or contact one of our calibration experts today to learn more.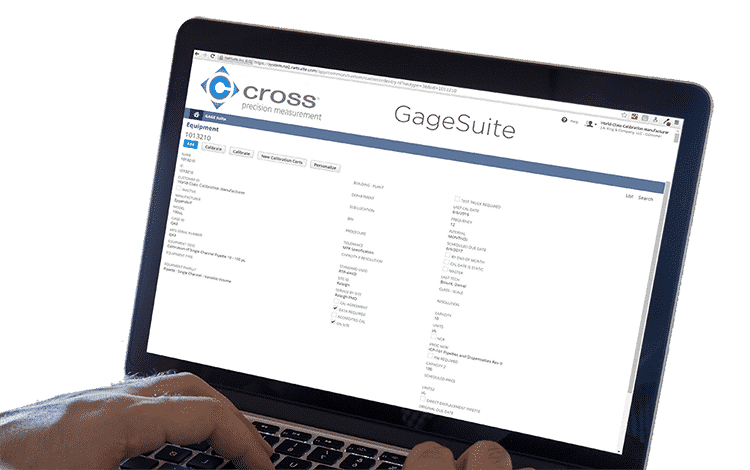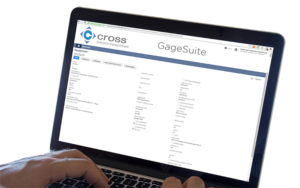 See why customers love GageSuite, our award winning cloud based calibration management system.
Micrometer Brands Represented
At Cross Precision Measurement, our goal is to always provide our customers with the dimensional metrology equipment that they need. Whether it's air gages or portable CMMs, we want to provide you with the metrological tools your operators need to succeed.
We've worked with a wide variety of operations, from local laboratories to large industrial complexes. And we've provided the same outstanding services to every one. These services can include pre-shipment equipment calibration, operator training on best practices for that equipment, and post-sales product support to ensure that you're getting the most out of your new roughness gauge, caliper, 3D scanner, or any other tool from Cross.
In the industrial and manufacturing world, it's always worth finding ways to optimize your process. That little bit of extra productivity can make all the difference in an increasingly competitive marketplace and can give you a competitive advantage over your competitors.
Between our products, calibration services, inspection services, and custom solutions, Cross Precision Measurement is a single-source dimensional metrology equipment and service provider to many in the industrial world. And we can provide those same world-class services and industry-leading products to your operation, too.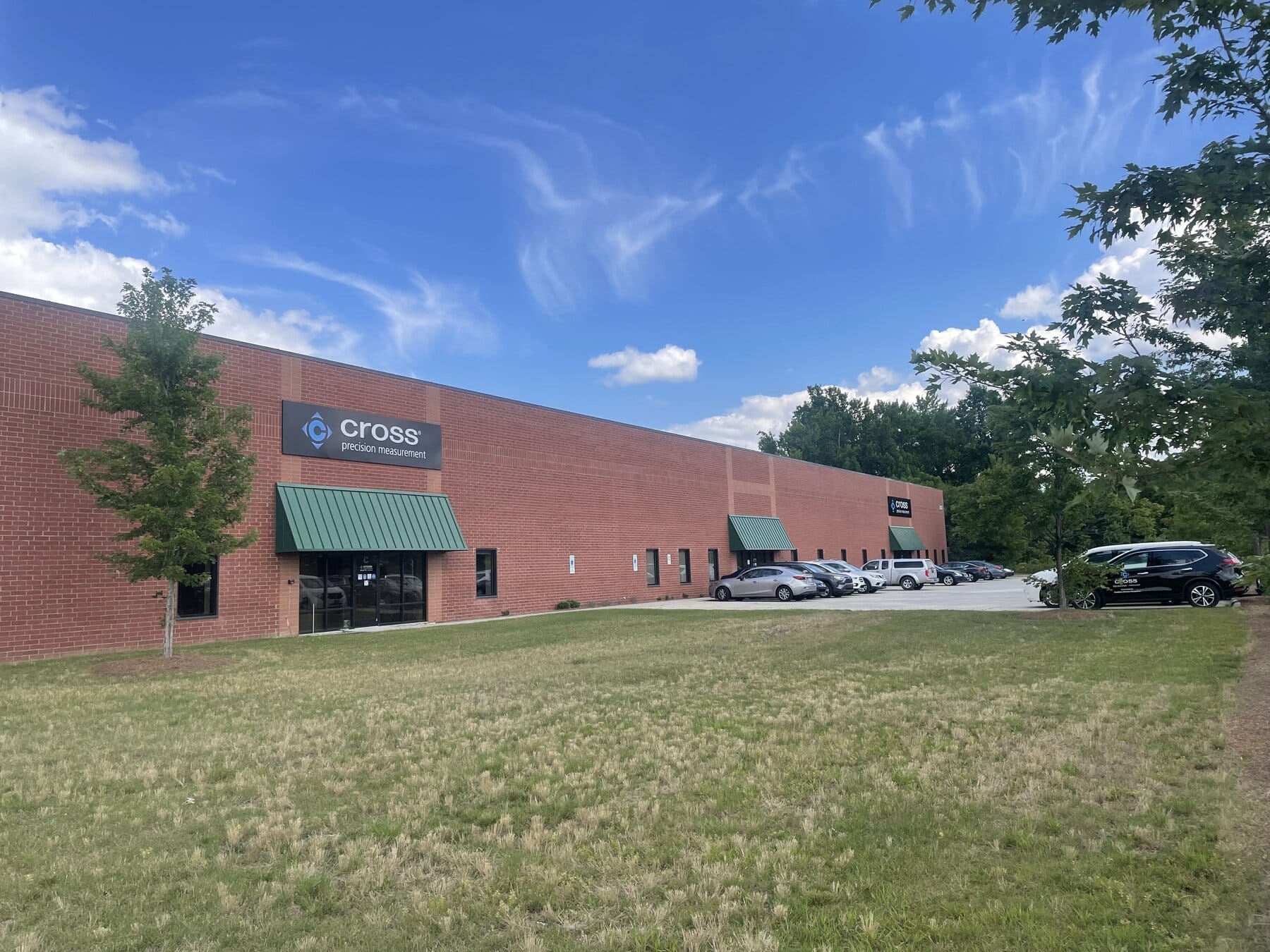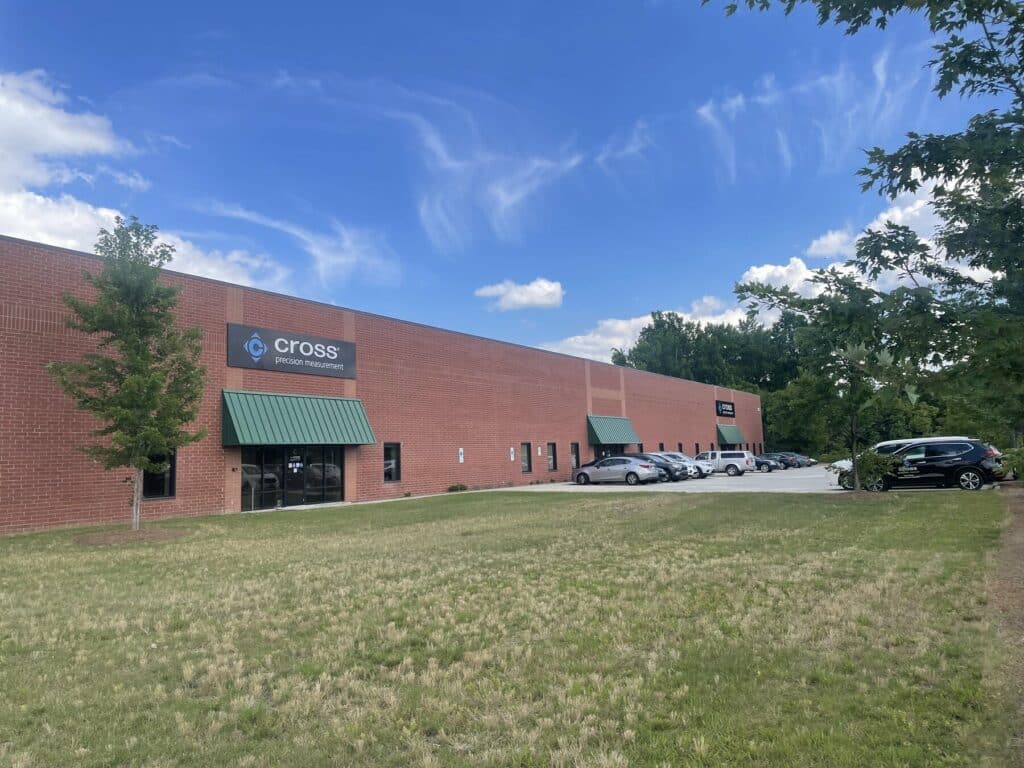 See how our precision measurement team can help improve quality, increase efficiency, and reduce risk.