Products for Surface Roughness Measurement
The need to measure surface roughness has been a critical part in a product's functionality, lifespan, ergonomics, and aesthetics since the beginning of manufacturing. As the demand for precision and functionality in surface roughness measurement has evolved, so too has the technology available to tackle the challenge.
From the thumbnail test, to laser interferometer drive units, to 3D scanning systems, Cross Company offers a comprehensive suite of products, expertise, and support to provide your operation with the exact solution for your application.
Precise Surface Roughness Gages and Tools
When it comes to surface roughness measurement, you need your tools to be accurate. While in some applications it may be obvious which surface areas of a product are uneven or contain imperfections, when you get down to a micro level, it may be impossible to determine without accurate measurement tools. That's where Cross Precision Measurement comes in.
With our strategic partnerships with industry-leading brands, we're able to provide our customers with high-quality, reliable surface roughness gages. That way, you can always measure with confidence and trust the readings of your gages.
Surface roughness measurement is a crucial part of the manufacturing process of many products, parts, or subassemblies. Don't leave the measurement process up to chance or rely on outdated, underperforming equipment. We can provide you with NIST traceable, expertly-calibrated roughness gages and other dimensional metrology tools.
Contact an expert at Cross Precision Measurement to learn more about our roughness gages or to get one for your operation.
The Mahr MarSurf PS10 Mobile Roughness Measuring Instrument is an ideal tool for mobile surface roughness measurement applications in industries such as automotive, aerospace, and consumer products. Get yours from Cross now.
The Mahr MarSurf M400 Mobile Roughness Measuring Instrument offers options for both stationary and mobile surface roughness measurement. It has a variety of applications in aerospace, automotive, and consumer products.
Accurately measure delicate and complex components of machinery or instrumentation using scanning systems that provide a visual representation of the part surface. This lets you make the best decisions for your product parts.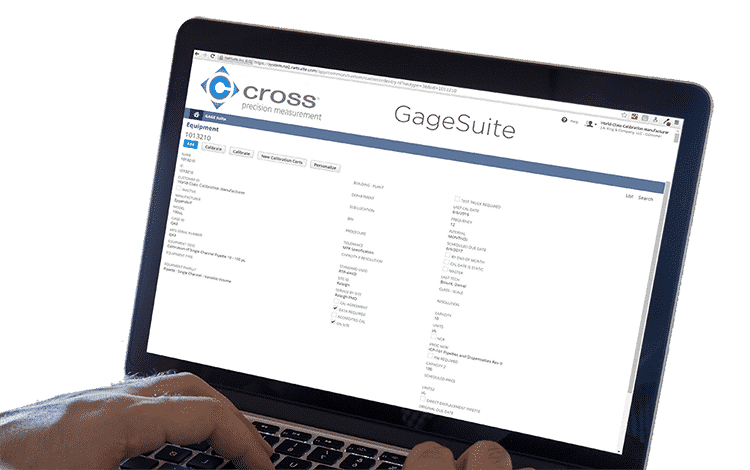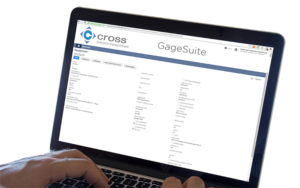 See why customers love GageSuite, our award winning cloud based calibration management system.
A Leading Distributor of Industrial Supplies and Equipment
As an authorized distributor for a wide range of top quality brands, Cross offers a complete selection of process measurement and control equipment through our digital store, ShopCross.

Why Cross Surface Roughness Gages?
At Cross Precision Measurement, we have an established history of providing quality dimensional metrology equipment to industrial and commercial operations. We have an expansive offering that can meet the needs of your operation.
Whether you need accurate surface roughness gages for a laboratory, workshop, industrial facility, or manufacturing setting, Cross can provide the precise equipment and gages your operation needs. Our main goal is to provide our customers with the precision tools that our customers need for their unique processes. And to provide those tools in addition to world-class customer service and industry-leading technical expertise.
We can also offer calibration services for products we provide. Meaning that Cross Precision Measurement can be a single-source provider for your operation. It also means that Cross can provide a level of support not regularly seen on online surface roughness gage sales. And that's just one of the reasons why so many facilities choose to work with Cross again and again.