Precision measuring calipers come in a variety of types and models for a range of dimensional measurement applications. Cross offers all types of calipers from the leading dimensional measurement brands in the industry, such as Mitutoyo, Starrett, Brown & Sharp, Mahr, Fowler, and more. Take a look at some of the types of measuring calipers we offer.
Vernier Calipers
The vernier caliper offers a direct reading by use of a scale on two sliding parts of the instrument, similar to a slide rule. With multiple styles, the vernier caliper can measure both inside and outside diameters, with jaws attached to the separate sliding parts of the instrument. The vernier caliper is also capable of offering depth and step measurements as well. Models come in both metric and imperial measurement units.
Dial Calipers

Similar to the vernier caliper, the dial caliper offers a direct measurement of an object. These, however use a mechanical component with a dial gauge to offer a precise visual representation of the final segment of measurement. Rather than relying on the human eye with determination of lines on a vernier variety, the gauge typically measures to the thousandth of an inch. Dial calipers come in a wide variety of scales. Similar to vernier calipers, dial calipers are also capable of measuring inside, outside, and even depth or step measurements.
Digital Calipers
Similar to both dial and vernier calipers, digital calipers also offer a direct measurement of an object. Digital calipers take the mechanical gauge component in a dial caliper one step further for ease of use, by offering a digital readout. Typically, these hand tools can easily switch between metric and imperial measurement systems. The digital displays are easy to read and can be zeroed at any point along the slide to allow for differential measurements. Again, similar to vernier and dial calipers, digital calipers also offer the capability to measure inside, outside, and even depth or step measurements on an object. As an added bonus, many digital calipers offer SPC output so your quality department can gather measurement data.
Inside, Outside, and Divider Calipers
Inside, outside, and divider calipers offer an indirect measurement of an object, meaning they simply offer a reference to be verified by another instrument or scale. They work by adjusting the angle of two arms attached at one end with a mechanism connecting the two arms, similar to a compass. In fact, divider calipers are commonly referred to as a compass, and are used by machinist to scribe distance points into objects.
The inside variety includes a protrusion or curve away from the center so that the two sides can measure a distance on the inside of an object such as a pipe. The outside variety includes a protrusion or curve toward the center, so that the two sides can measure the outside of an object. Often outside calipers have arms with a large convex curvature to gain clearance around larger objects.
Benefits of Cross Company Calipers
There are many benefits to choosing Cross as your caliper supply company. Through our strategic partnerships with industry leaders and reputable manufacturers, we're able to bring the highest quality products to our customers. This helps our customers optimize their production processes, ensure product quality, and guarantee accuracy in production equipment.
When it comes to dimensional metrology equipment, we know that the choices may seem overwhelming. That's why we work directly with all of our customers to determine the product that would most benefit their unique needs. It's also why we offer post-sales support to our customers to make absolutely sure they're getting the value required from the dimensional metrology product. Or if our customers know the exact product they need, we're happy to provide them with the product that they know works for them.
We can help optimize your production process by providing
Caliper Calibration Services
When it comes to tools like calipers, high quality product manufacturing isn't the only concern. You also need your calipers to be accurate, reliable, and provide repeatable results every time. Being able to trust your equipment is a necessary component in an optimized production process, and inaccurate tools can cause major problems down the line. This can include declining quality control, less satisfied end users, and even potentially extended downtime. These are all things we want to help you avoid.
One of the main ways we help our customers trust the accuracy of their dimensional metrology equipment like their calipers is to provide expert calibration services. For any of the precision measurement tools you get from Cross, we can also provide documented, traceable calibration services. This ensures that when you get your caliper, you know that it will be accurate
Interested in calibration services? Take a look at the ISO 17025 caliper calibration services offered by Cross or contact one of our calibration experts today to learn more.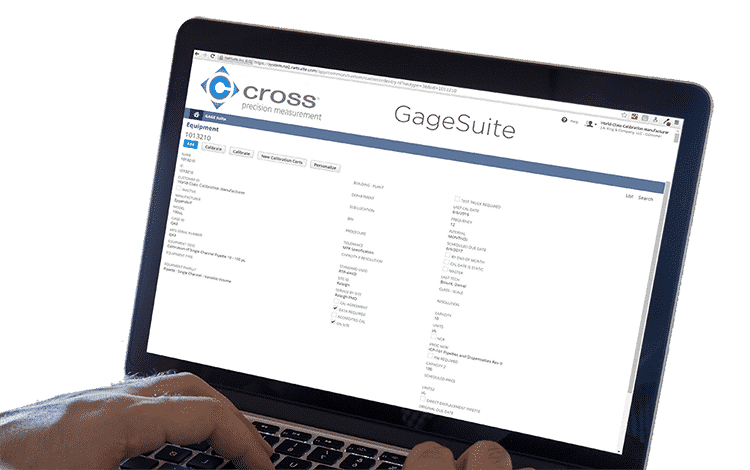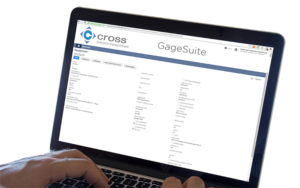 See why customers love GageSuite, our award winning cloud based calibration management system.
At Cross Precision Measurement, our goal is to always provide our customers with the dimensional metrology equipment that they need. Whether it's air gages or portable CMMs, we want to provide you with the metrological tools your operators need to succeed.
We've worked with a wide variety of operations, from local laboratories to large industrial complexes. And we've provided the same outstanding services to every one. These services can include pre-shipment equipment calibration, operator training on best practices for that equipment, and post-sales product support to ensure that you're getting the most out of your new roughness gauge, caliper, 3D scanner, or any other tool from Cross.
In the industrial and manufacturing world, it's always worth finding ways to optimize your process. That little bit of extra productivity can make all the difference in an increasingly competitive marketplace and can give you a competitive advantage over your competitors.
Between our products, calibration services, inspection services, and custom solutions, Cross Precision Measurement is a single-source dimensional metrology equipment and service provider to many in the industrial world. And we can provide those same world-class services and industry-leading products to your operation, too.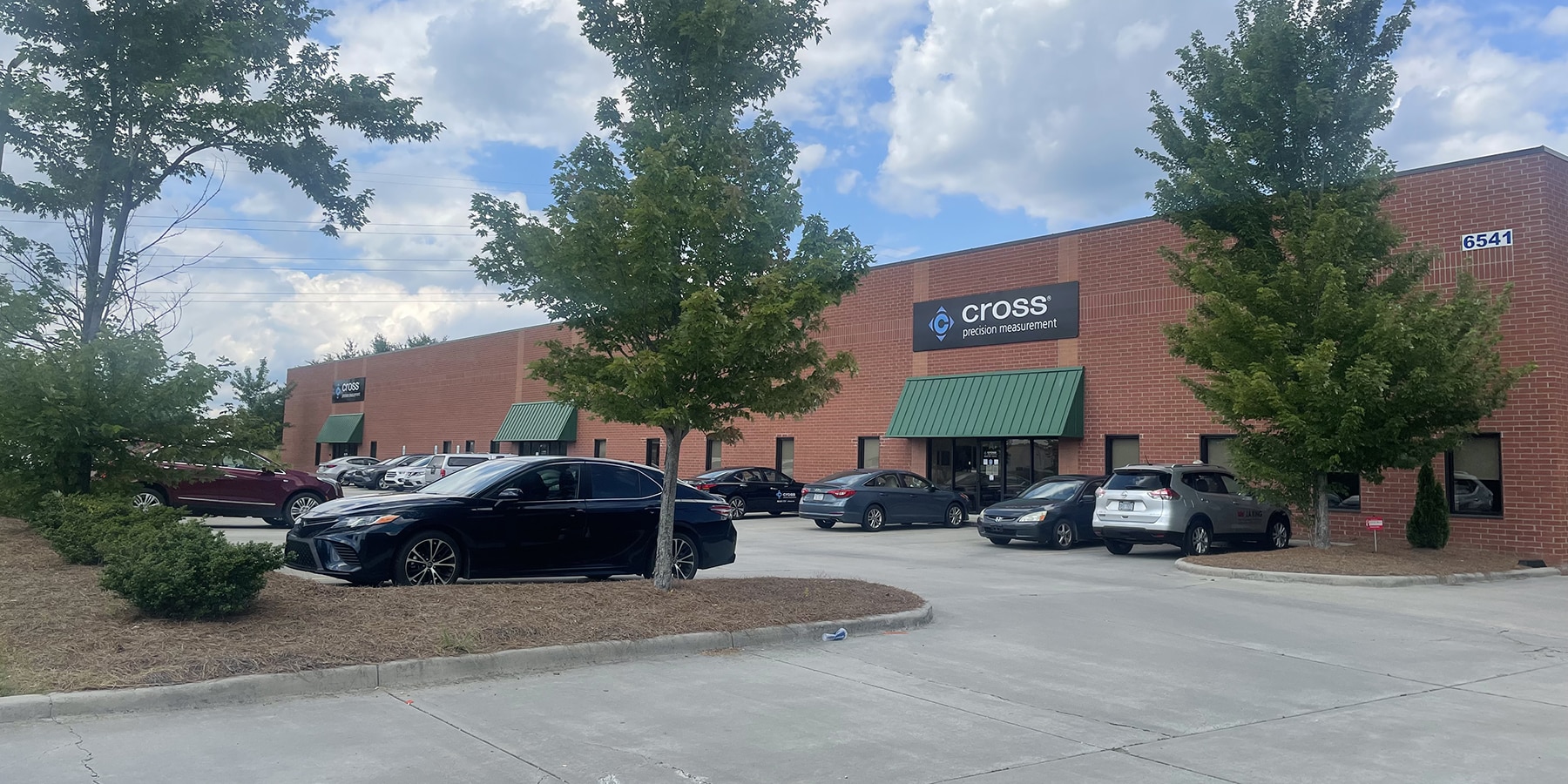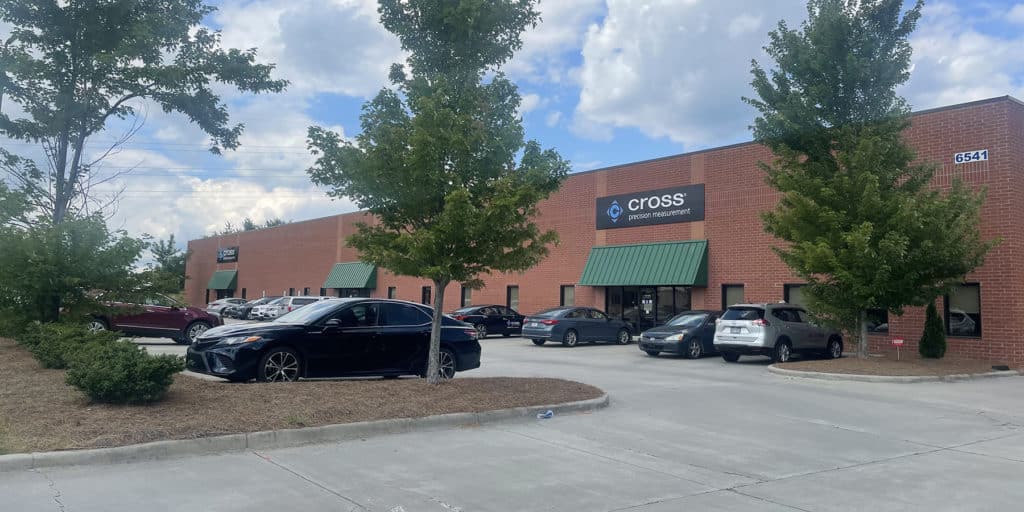 See how our precision measurement team can help improve quality, increase efficiency, and reduce risk.