Precision measuring calipers come in a variety of types and models for a range of dimensional measurement applications. Cross offers all types of calipers from the leading dimensional measurement brands in the industry, such as Mitutoyo, Starrett, Brown & Sharp, Mahr, Fowler, and more. Take a look at some of the types of measuring calipers we offer.
The vernier caliper offers a direct reading by use of a scale on two sliding parts of the instrument, similar to a slide rule. With multiple styles, the vernier caliper can measure both inside and outside diameters, with jaws attached to the separate sliding parts of the instrument. The vernier caliper is also capable of offering depth and step measurements as well. Models come in both metric and imperial measurement units.
Similar to the vernier caliper, the dial caliper offers a direct measurement of an object. These, however use a mechanical component with a dial gauge to offer a precise visual representation of the final segment of measurement. Rather than relying on the human eye with determination of lines on a vernier variety, the gauge typically measures to the thousandth of an inch. Dial calipers come a a wide variety or scales and varieties. Similar to vernier calipers, dial calipers are also capable of measuring inside, outside, and even depth or step measurements.

Similar to both dial and vernier calipers, digital calipers also offer a direct measurement of an object. Digital calipers take the mechanical gauge component in a dial caliper one step further for ease of use, by offering a digital readout. Typically, these hand tools can easily switch between metric and imperial measurement systems. The digital displays are easy to read and can be zeroed at any point along the slide to allow for differential measurements. Again, similar to vernier and dial calipers, digital calipers also offer the capability to measure inside, outside, and even depth or step measurements on an object. As an added bonus, many digital calipers offer SPC output to your quality department can gather measurement data.
Inside, Outside, and Divider Calipers
Inside, outside, and divider calipers offer an indirect measurement of an object, meaning they simply offer a reference to be verified by another instrument or scale. They work by adjusting the angle of two arms attached at one end with a mechanism connecting the two arms, similar to a compass. In fact, divider calipers are commonly referred to as a compass, and are used by machinist to scribe distance points into objects.
The inside variety includes a protrusion or curve away from the center so that the two sides can measure a distance on the inside of an object such as a pipe. The outside variety includes a protrusion or curve toward the center, so that the two sides can measure the outside of an object. Often outside calipers have arms with a large convex curvature to gain clearance around larger objects.
To learn more about our product offering or to get a quote for equipment for your operation, fill out our contact form to get in touch with a local Cross team member today!
See how our precision measurement team can help improve quality, increase efficiency, and reduce risk.
A Leading Distributor of Industrial Supplies and Equipment
As an authorized distributor for a wide range of top quality brands, Cross offers a complete selection of process measurement and control equipment through our digital store, ShopCross.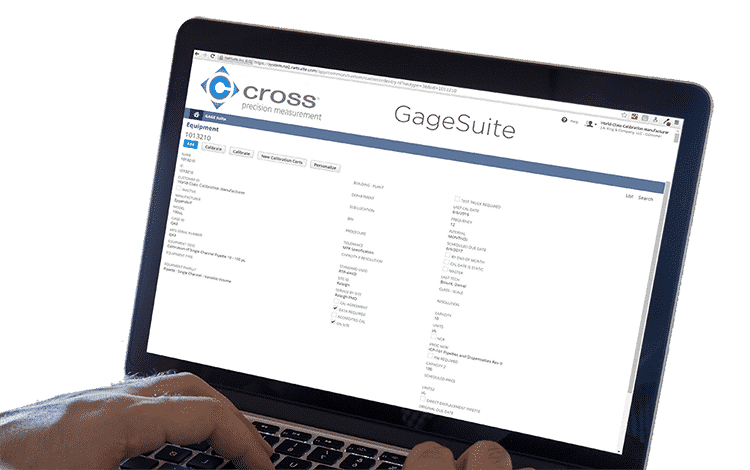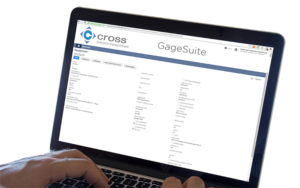 See why customers love GageSuite, our award winning cloud based calibration management system.