Have you ever grabbed the wrong pin and would you even know if you had? That could have real repercussions in manufacturing including: failing good product, passing bad product, and product recalls. 
Cross Engineering has developed a pin gauge classifier which utilizes a top of the line laser scan micrometer coupled with a custom designed software application. This setup allows accurate, quick, and easy checks of pin gauges, whatever your process setup looks like. Check out some of the benefits of the pin gauge classifier our team has developed:
The database is user defined and updated in real-time; therefore as pins are added or removed from the inventory the database is updated across the facility. This reduces the risk of a process deviation and costly product recalls. The equipment also has the ability to restrict end user access so that line personnel can not adjust settings. Quality systems integrity is our goal.
The system reports the total number of pins in the pin gauge library. This internal check allows end users to see that the correct library is in use. Excel files can also be password protected and locked for editing. The library can be accessed via SQL server for access in a multiple station setup. Our software engineer can integrate the Pin Gauge Classifier with your specific system.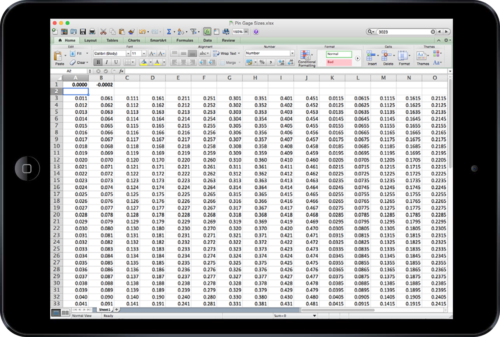 DATABASE: The Pin Gauge library contains the pin sizes and the upper and lower tolerances.
The pin gauge classifier is fully customizable. Our software engineer will work with you to integrate it into your existing system and customize the screen settings for optimal reporting.
Cross offers an IQ/OQ/PQ Package for your quality system documentation.
Cross can deliver your pin gauge classifier with a calibration certificate and we can calibrate it for you at regular calibration intervals.
Engineering and Application Specifications
The pin gauge classifier can be used with the following pin sets: Class ZZ & Class Z. Customer has the option to provide their own computer for this system.
To learn more, take a look at our Pin Gauge Classifier literature sheet and request a consultation or quote about needs by filling out our contact form today!
See how our precision measurement team can help improve quality, increase efficiency, and reduce risk.