In the textile industry, both woven and non-woven, fiber blending is an essential part of the early production process.   Bales of fiber are opened, combed and conveyed onto a weigh pan.  When the weigh pan reaches the set point for the desired amount of fiber, the fiber is dumped onto a indexing belt conveyor and conveyed/blown onto the next step in the process.  Whether you simply need to weigh one weigh pan or you need a fully automated blending system, the engineers at Cross are the trusted experts for fiber blending.
In addition, our fiber blending systems collect data including:
Blend name
Time and date
Operator and/or purchase order
Each individual dump weight
Percent blend for each weigh pan
Other data like temperature, pressure and speed can be gathered and combined with the blend information for a complete picture of the run.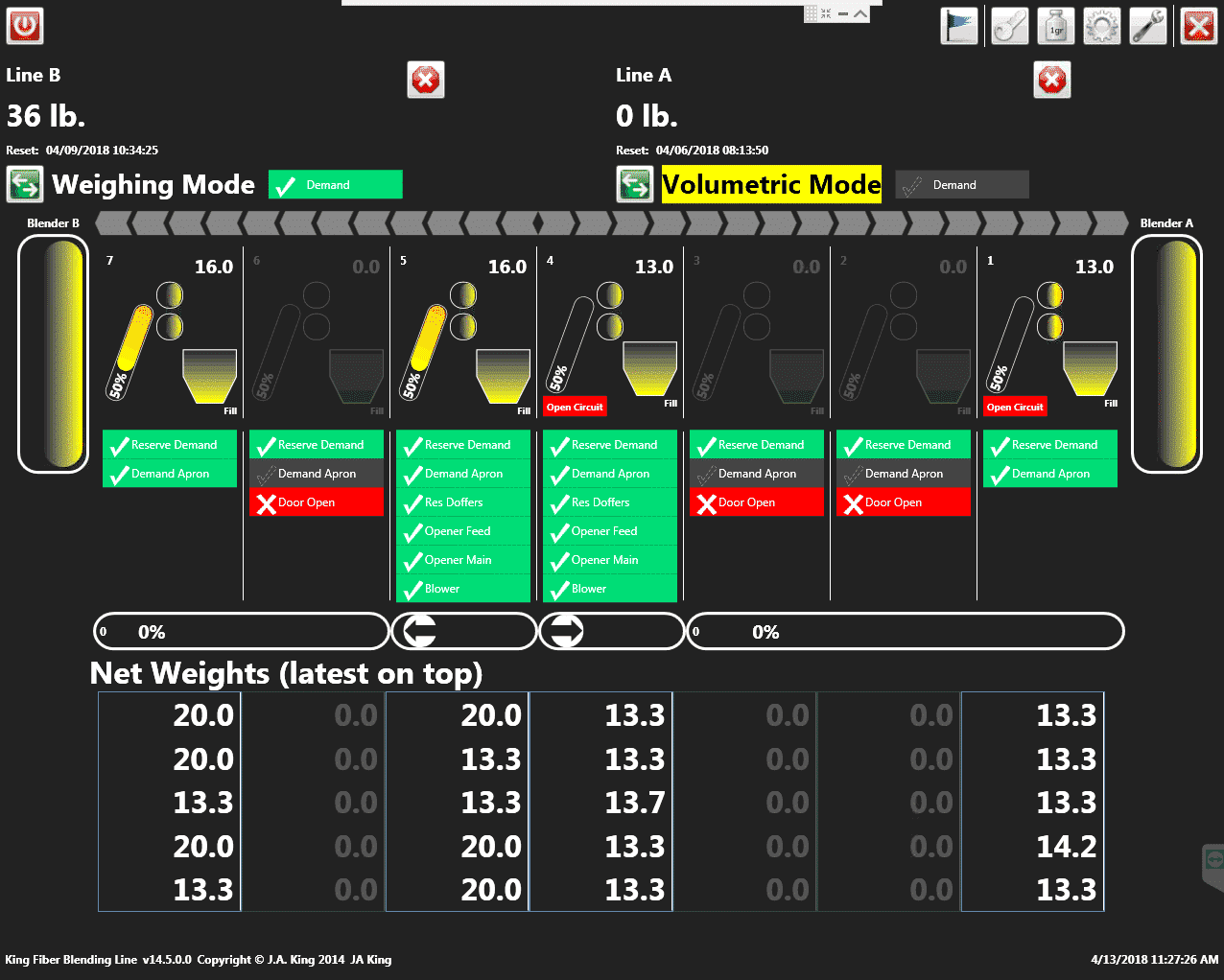 As weighing experts, the precision measurement team at Cross has been in business for over eighty years in the heart of textile country and we have a well-deserved reputation for accuracy.  Our exclusive algorithm calculates the weighing and correction for the entire batch, not weighment to weighment.  Anyone can turn equipment off and on, but the team at Cross truly understands what's happening in the process.  For example, our systems feature automated error checking and alarming should a tag hang on the weigh pan.  Our systems are also highly accurate.  One recent system had a weigh pan which measured just 2 ounces of material within ± 0.1%!
Cross also builds our own load cell assemblies to hang weigh pans from.  The cells have built in overload protection and send out matched output, for easy troubleshooting and replacement if needed.
Fiber blending systems are more accurate than volumetric ones, improving your quality and reducing your risk of shipping bad product.  You also have all the data from every run, should there be a question into the percentage of the blend.
Whether you have a brand new, greenfield line or you're retrofitting an older installation, our engineering team can help with your fiber blending needs.  We work with you to understand your particular application and design a system to perfectly fit.  If you simply need a weigh pan or if you're looking for a full blend system, the measurement experts at Cross can help!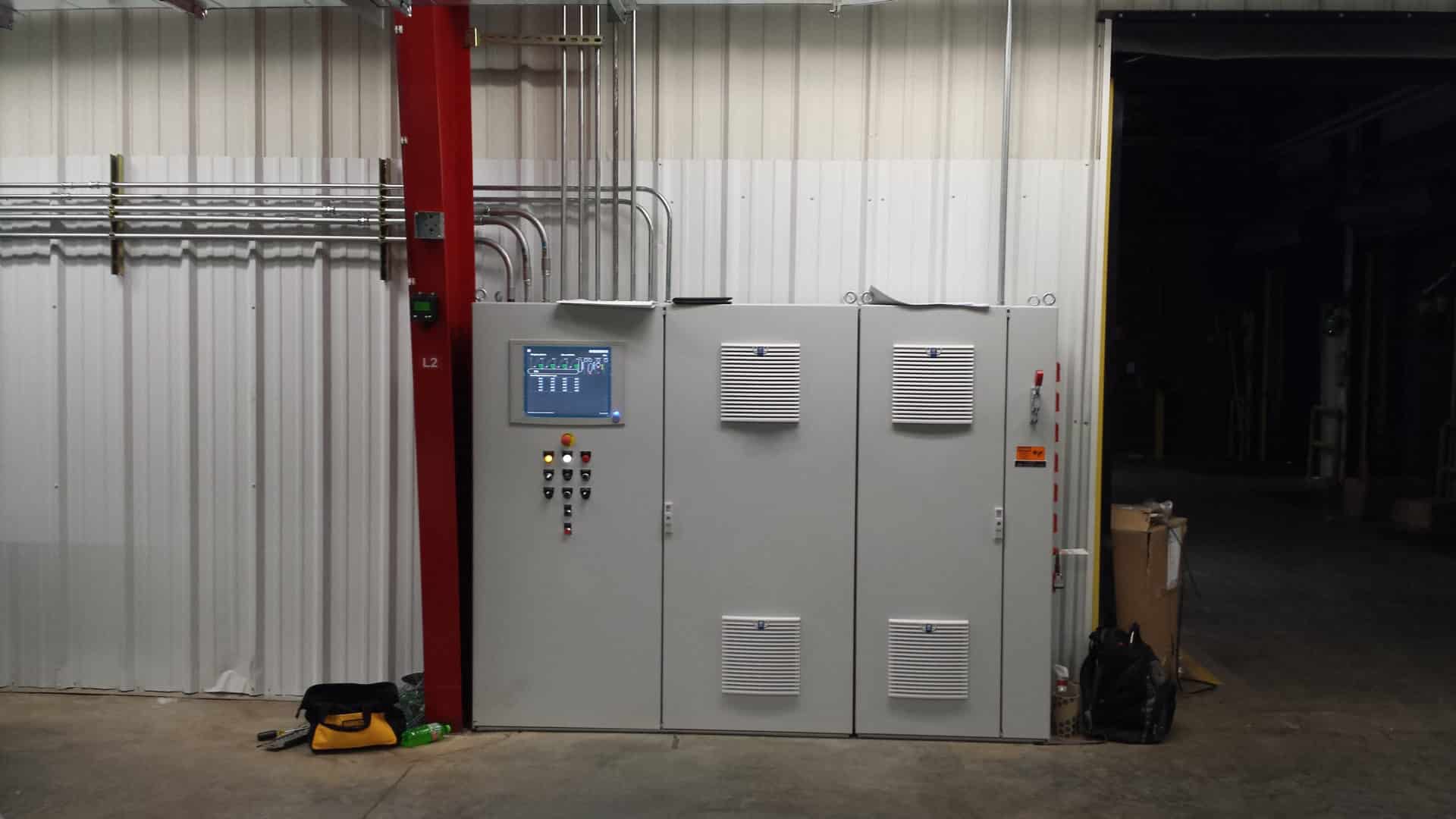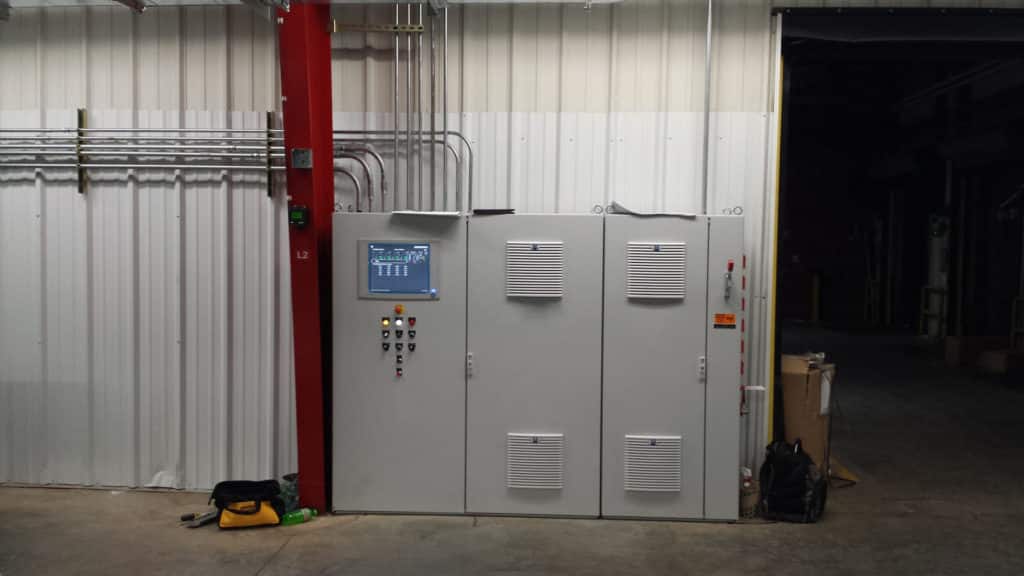 See how our precision measurement team can help improve quality, increase efficiency, and reduce risk.