Combined Sewer Overflow (CSO) & Sanitary Sewer Overflow (SSO)
Accurate level measurement, control and reporting are critical to combined CSO and SSO monitoring.  This system from FLO-CORP combines the durability and precision of level transmitters with feature-rich remote monitoring software and web interfaces.
Flood control, EPA reporting, duplex and triplex pump control, data logging, and email alerts are just some of the many features of this system.  It's available in both non-contacting (ultrasonic) and contacting (guided-wave radar) varieties, plus has few installation restrictions and performs in harsh sewer conditions.
Flood Prevention
Pump Control
EPA Reporting
Email Alerts
Data Logging
FLO-CORP's AccuTank Level Monitoring System provides the key factor that has been missing from the market:
a cost-effective level system with standard remote I/O bringing the SCADA & HMI features to small and medium sized muni's. This level system emphasizes innovation in CSO and SSO monitoring with the design of the monitors and relay expansion modules, software and web interface functionality, plus the capability of the level transmitters.
Flood Prevention
With remote monitoring using Monitor My Guardian ™ – pictured below – or DigaLink ™ Remote Monitoring Software, you can correctly route water during heavy rainfall to prevent flooding.  Remote monitoring puts control back in your hands to protect your community and assets. Monitor My Guardian logs and reports data from the Guardian 2000 Wireless Monitoring System through cellular and satellite networks providing a wire-free transmission of data with GPS satellite location.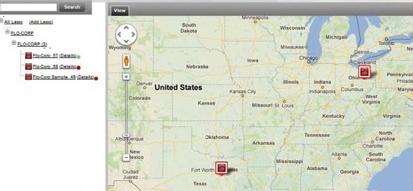 EPA Reporting
Data log every overflow event automatically with either DigaLink ™ Remote Monitoring Software – pictured below – or using Monitor My Guardian. DigaLink Remote Monitoring Software tracks and reports data from the DigaCom 2000 and DigaTouch Universal  Process Displays through Ethernet, Modbus or RS 485.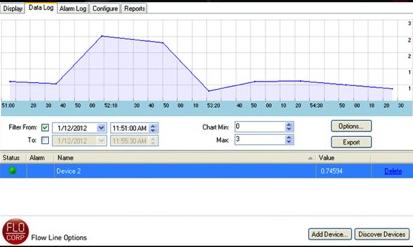 Level Transmitters
The workhorses behind the durable and accurate measurement of the AccuTank ™ Level Monitoring System are the Ranger 1000 ™ Ultrasonic Level Transmitter and the Tracer 1000 ™ Guided-Wave Radar Level Transmitter. These 2 devices use the latest in advancements improving their measuring technologies.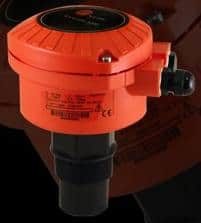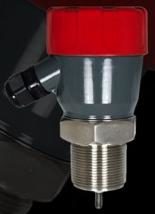 Please call the Instrumentation Group at Cross for assistance with your FLO-CORP application.
770.929.8441