Modular, Heavy Duty Plug-Connectors Allow for Flexible Machine Designs
Phoenix Contact is a valued supplier-partner with Cross Company's Automation Group. "Top 10 Ways to Improve Your Industrial Applications with Phoenix Contact" is their publication. We will publish them in a 10 part Blog Series with commentary from Cross Company's Paul Carter:
Heavycon EVO is a modular plug connector for machine builders designed to be used in harsh, dirty environments. The heavy-duty rectangular connector is available in both durable plastic and a salt-water resistant aluminum version that provides EMC protection. Having the right part number in stock is often an issue with rectangular connectors because of the number of variations available. Heavycon EVO addresses this issue directly with its patented, innovative locking glands. The bayonet glands help reduce inventory costs by 70 percent! And Heavycon EVO accepts fixed or modular inserts and are compatible with standard B-series housings from Phoenix Contact or other rectangular connector manufacturers.
Product Highlights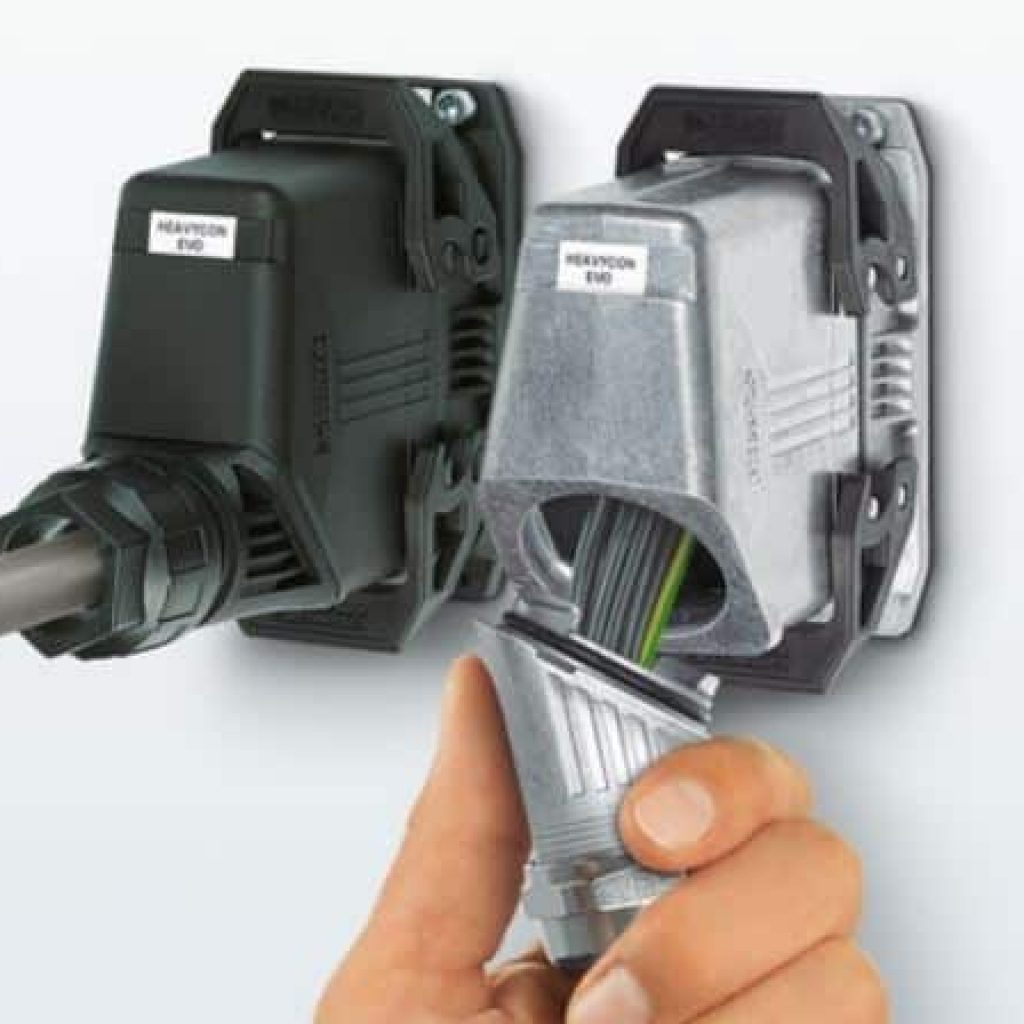 Bayonet-locking cable gland helps lower stock costs by reducing the number of housing variations by 70 percent
Meets IP66 and NEMA 4/4x/12 protection requirements
Suitable for fixed or modular inserts
HEAVYCON EVO is fully compatible with standard B-series housings from Phoenix Contact and other rectangular connector manufacturers
Bayonet-locking gland allows cable exit to be determined on-site
Four bayonet-locking glands available: M20, M25, M32, and M40 for all hoods
Combine the sleeve housings as required with a panel mounting base, coupling housing or box mounting base as well as with modular or fixed-position contact inserts. The sleeve housings and supporting base elements are compatible with the industry standard.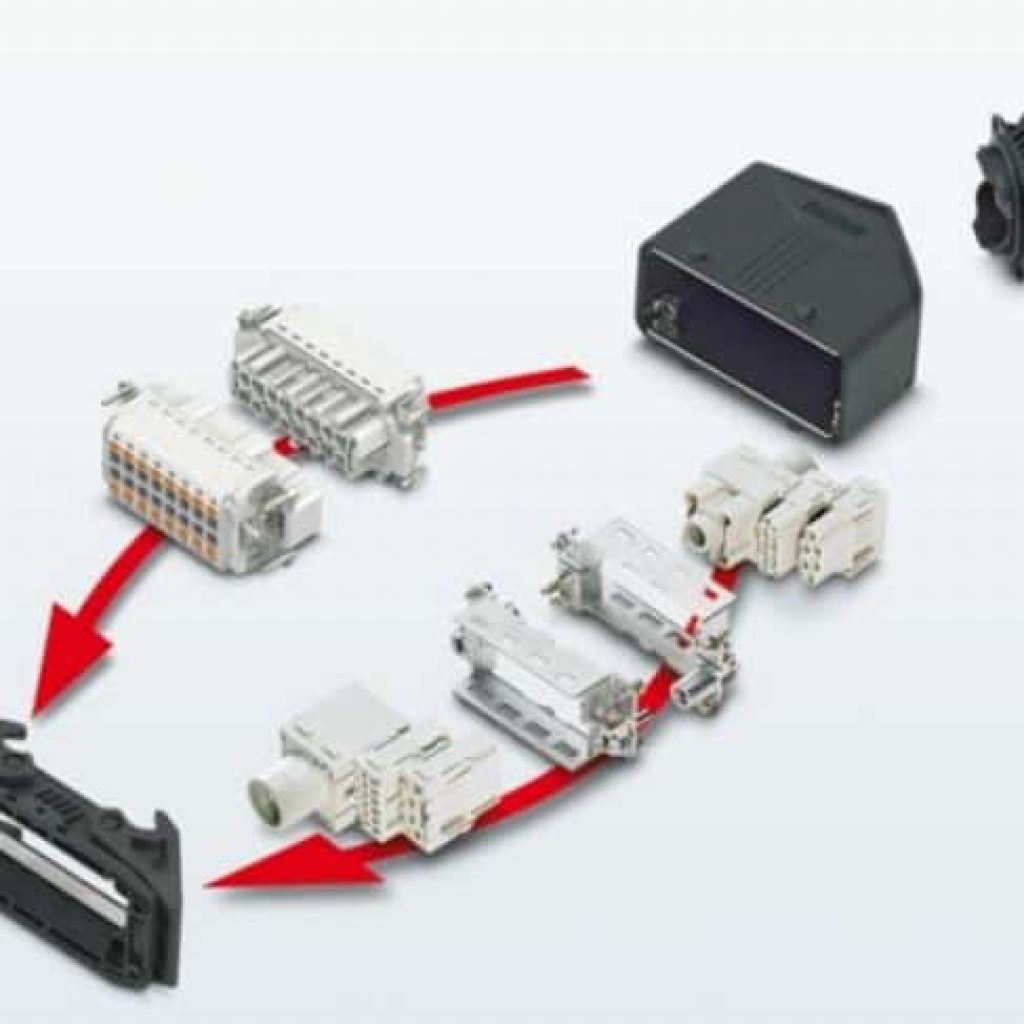 Application Spotlight
A large injection-molding manufacturer replaced the heavy-duty connectors it was using with Phoenix Contact's new Heavycon EVO connectors. The main reasons for the switch included the reduced stock levels the manufacturer needed to keep, that the HEAVYCON EVO fit into the existing product footprint, and that they were compatible with the current connectors in use (legacy product). A testing video showing the product durability was well received by the manufacturers' engineers. The reduced cost of the HEAVYCON EVO plastic compared to their existing connector was the final determining factor.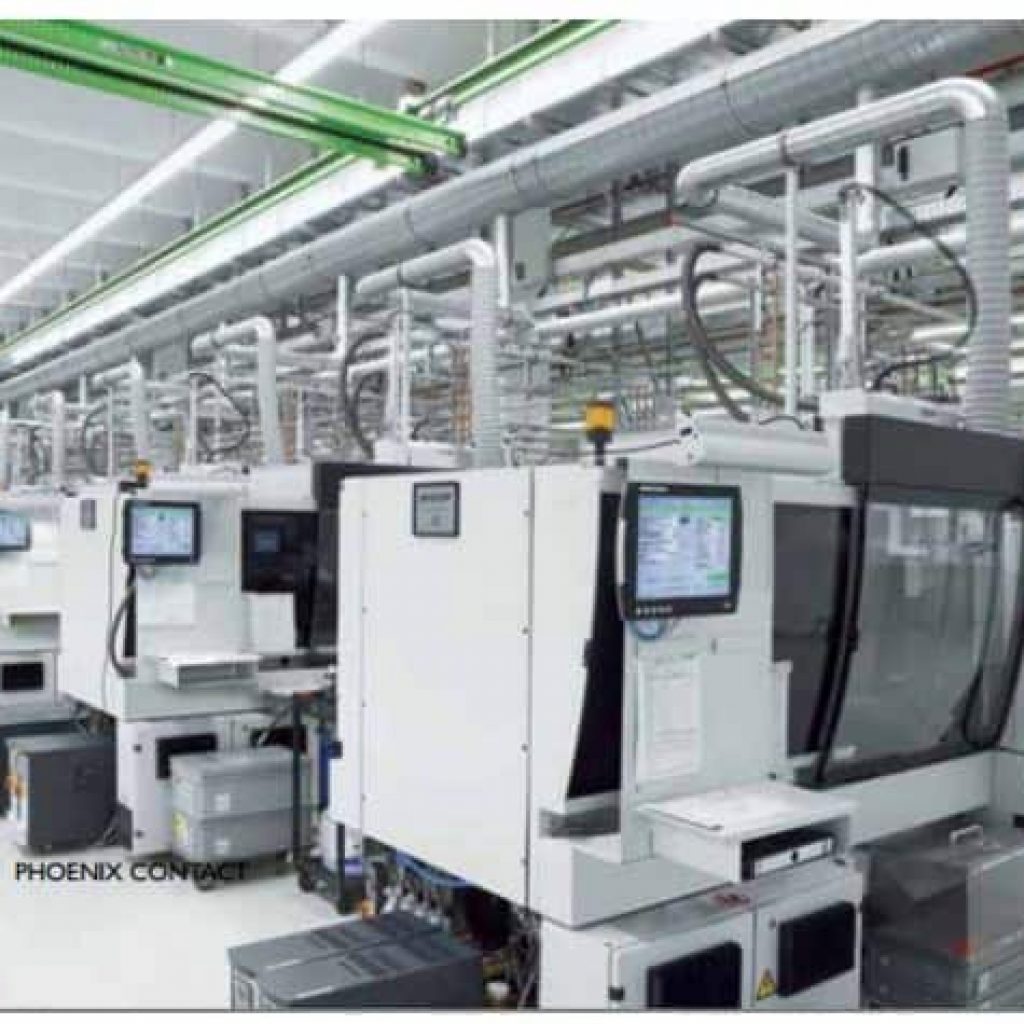 FAQs
Do you have a way to run data, signal, power or pneumatic cabling through the cabinet enclosure wall?
Yes. Heavycon heavy-duty rectangular-connector modular inserts connect data, signal, power and pneumatics in a single connector
Can you help me reduce my connector inventory? 
Yes. Heavycon EVO in plastic or metal (EMC) can reduce inventory costs by 70 percent.
Do any of your Heavycon products help me reduce my wiring time? 
Yes. The Heavycon PT inserts can help reduce wiring time by up to 30 percent.