Oxygen analyzers measure the amount of oxygen in gases, liquids or the ambient air.  They can also be used to measure oxygen depletion.  The three main methods of oxygen analysis are electrochemical, zirconia and optical.
Electrochemical Oxygen Analyzers
Electrochemical oxygen analyzers, also called galvanic analyzers, measure a chemical reaction with the air to create an electrical output that is proportional to the oxygen level. They are suitable for measuring ambient air, hydrogen, helium, explosive gases or with volatile gas compounds but cannot be used with samples containing acidic gases unless the gas is scrubbed first. Benefits of electrochemical oxygen analyzers are that they're very accurate for both percent and trace levels of oxygen. They are also cost effective and require little to no power.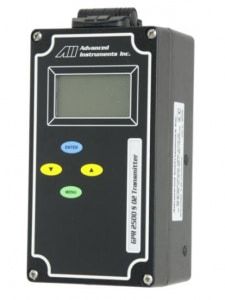 Zirconia Oxygen Analyzers
Zirconia oxygen analyzers operate at a very high temperature so they're ideal for high temperature applications but cannot be used with a sample that contains explosive gases.  They are accurate, with a fast response time and a long working life.  Zirconia oxygen analyzers also do not require any further calibration after the factory, as they work on an absolute measurement principle.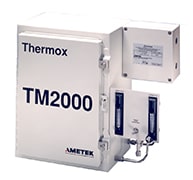 Oxygen analyzers come with a variety of features and options. They can include audible or electronic alarms. They can be portable or fixed, wall or panel mounted and general purpose or for hazardous areas. They are used by many industries including:
Chemical and petrochemical
Steel
Pharmaceutical reactors
Water treatment
Aerospace
Metal working
Cross Company is proud to partner with Analytical Industries Inc and their line of electrochemical oxygen analyzers and Ametek and their line of zirconia oxygen analyzers. For extremely precise laboratory analysis of oxygen, nitrogen and hydrogen, consider the Horiba line of EMIA/EMGA analyzers.
Interested in measuring the oxygen in your plant, process or lab? Get in touch with one of the experts at Cross and we can help you choose the product and method that best suits your application.
Request a quote for an oxygen analyzer