The Lintech 200 series linear translation stages are designed to maximize performance while minimizing physical size and cost. These linear motion stages use a low friction, preloaded, recirculating linear ball bearing system, which rides on precision ground linear square rail guides. The linear profile rails are mounted to a precision machined aluminum base, which offers a rigid support over the entire travel of the table's carriage. The load is mounted to a precision machined aluminum carriage, which has threaded stainless steel inserts for high strength and high wear life.
There are 22 different acme and ball screw options that offer high efficiencies and long life at an economical price. These linear stages are designed to allow for numerous options including End-Of-Travel and Home switches, Linear and Rotary Encoders, Power-off Electric Brakes, motor wrap packages, and versatile mounting brackets for multiple axis applications. Other custom options and bracketry, as well as special coatings and environmental housings, are also available.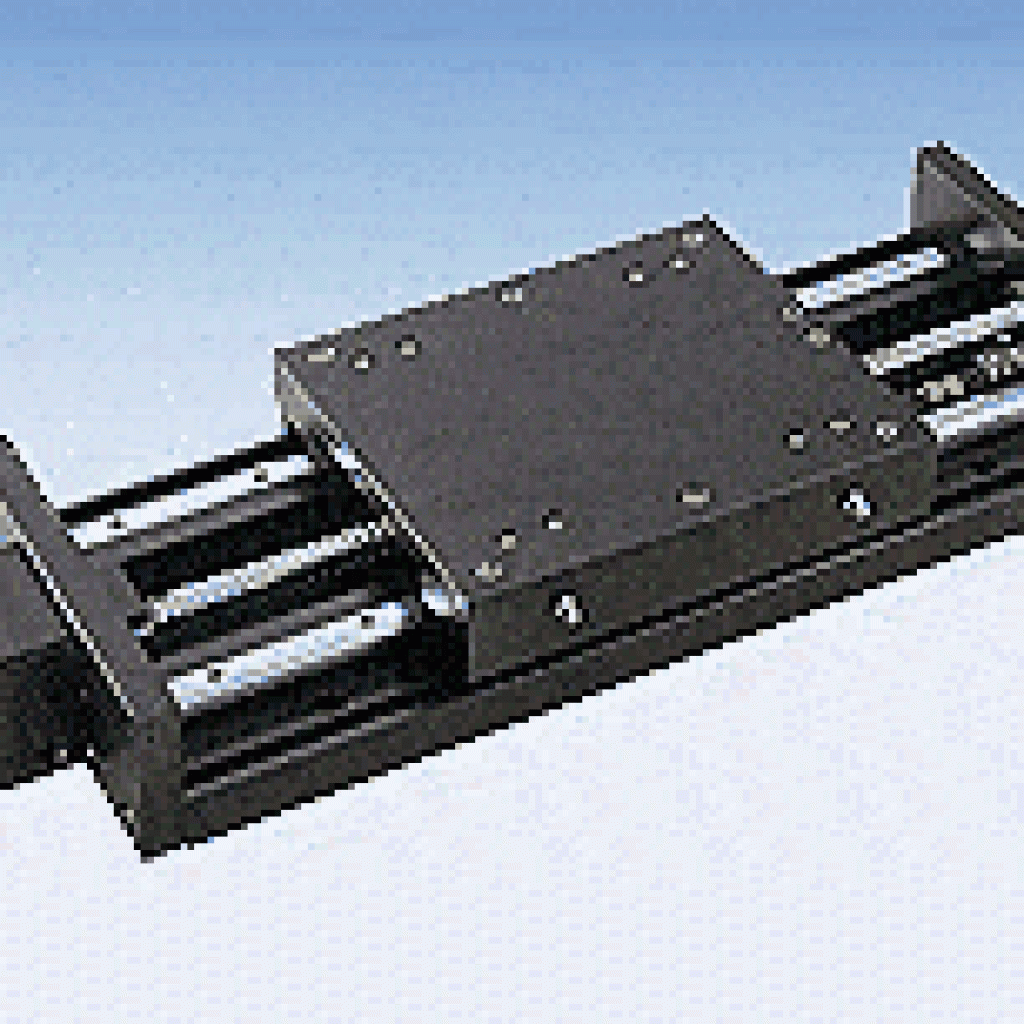 The 200 series table is 95mm tall, 216mm wide. It has an 8,800-pound capacity and a top speed of 1270mm/second. Contact Cross Motion Solutions Group for full specifications and assistance in using this and other Lintech mechanics in your motion solution. Proudly Manufactured in the USA.