Flow and Safety Technologies
Technology experts applying services and equipment that measure, analyze, control, and safely operate your processes.
Cross Company's Flow and Safety Technologies (FAST) team provides equipment and services to industrial facilities in Alabama, Florida, Georgia, Maryland, North Carolina, South Carolina, Tennessee, Virginia and, Washington D.C. Cross has Field Account Managers strategically located for our customers convenience.
Technical Product Specialists and Customer Service Reps provide quotation and order management support while ShopCross.com is always on providing 24/7 ordering capabilities. Our Service technicians keep your equipment running, repaired, and calibrated throughout the equipments lifecycle.
As an authorized distributor for a wide range of top quality brands, Cross offers a complete selection of process measurement and control equipment through our digital store ShopCross. The products at ShopCross are backed by our experts in hydraulics, pneumatics, robotics, and precision measurement, so you know you've got the right solution for the job. Paired with our industry leading customer service and technical expertise, ShopCross is your one-stop shop for everything industrial.
Cross Flow and Safety Technologies Providers
See How Our Flow and Safety Technologies Group Can Help Your Operation
Flow meters come in a wide variety of technologies, shapes, and sizes. Each type has its own strengths and limitations. Before you can buy with confidence, learn what questions must be answered.
Flow and Safety Technologies Group News and Events
Cross Group - Flow and Safety Technologies
Cross Provider Resources Comparing Field and Lab Analyzers for pH Measurement This article from M4Knick discusses the difference in field and lab analyzers for measuring
Read More »
Cross Group - Flow and Safety Technologies
Cross Provider Resources Top 4 Recommendations for pH Sensor Maintenance This article from M4Knick shares the top four things you can do to help extend
Read More »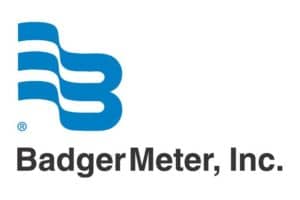 Cross Group - Flow and Safety Technologies
Are clamp-on flow meters right for your application? This article from Badger Meter will cover some of the unique benefits of utilizing a clamp-on meter.
Read More »