Flammability Testing Services
Flammability testing is extremely important when considering the use of materials in confined spaces that are susceptible to an ignition source. The most common example being that of motor vehicle interiors where matches, cigarettes, etc. can cause a vehicle fire, endangering occupants. All automotive manufacturers require certification for flammability at the time of product development and most OEMs require annual recertification for each product.
The main purpose of this testing is to study the effects of flame on materials, such as interior fabrics, seat cushions, seat belts or even structural components such as plastics or foam. Most standards seek to test burn resistance or burn rates of materials on a pass/fail basis.
At Cross Company Testing, our network of ISO 17025 accredited testing facilities in the US and Mexico can perform the flammability testing services you're looking for. Ensure compliance with regulatory requirements, internal or external quality standards, and safety regulations with reliable flammability testing methods.
Flammability Test Standards
Standards used to regulate flammability testing include the Federal Motor Vehicle Safety Standard No. 302. (FMVSS 302), US Government 49 CFR 571.302 – Standard No. 302 Flammability of Interior Materials (CFR 571.302) and various independent standards used by industry leading vehicle manufacturers and tier 1 automotive suppliers.
The testing team at Cross can perform ISO 17025 accredited flammability tests on materials such as plastic, foam, and fabric within compliance of these standards. In addition, our test engineers frequently perform customized flammability testing to customer supplied specifications with unique parameters such as vertical burn.
For more information about flammability testing with Cross, fill out our contact form to learn more or schedule a test today!
Fire Tests for Your Industry
Cross Testing is able to offer a range of fire testing services designed for different products, components, or materials. That means we can perform professional flammability testing procedures on many different types of product across many different industries. We can work with you to ensure that your product meets the regulations and standards of your industry.
Whether it's testing fire reaction (how your product will react when exposed to fire), fire resistance (how well materials withstand exposure to fire), or flame spread (if your materials can spread fire), we have a fire test that can provide the data you need to ensure safety, productivity, and compliance. We can work with you to account for ASTM, NFPA, or the State/Federal Government standards.
Knowing the flammability status of your product is a necessary step to making sure you meet all requirements, whether industry, government, or end user.
Flammability Testing Methods
Flammability testing (or fire testing) is an important step in ensuring safe and compliant consumer products. Whether it's for consumer goods, electronics, textiles, furniture, insulation, or any other product or material that could be exposed to flame, it's critical to test for its reaction to fire.
Fire testing procedures are performed to determine how easily a material will ignite, how quickly the fire will spread once ignited, and how the product reacts to being burned. These test procedures can be performed using a Bunsen burner placed either horizontally or vertically to the product (depending on specifications). Flammability testing can also occur in a burn room, which is used to measure factors like smoke release, resistance to heat, and total loss of mass.
There are many different ways to test for flammability. That's why it's so important to work with an experienced professional who understands your product, your materials, and your industry. At Cross, we make it our goal to work directly with you. That way, we can provide you with testing procedures tailored to your industry, your process, and your end users.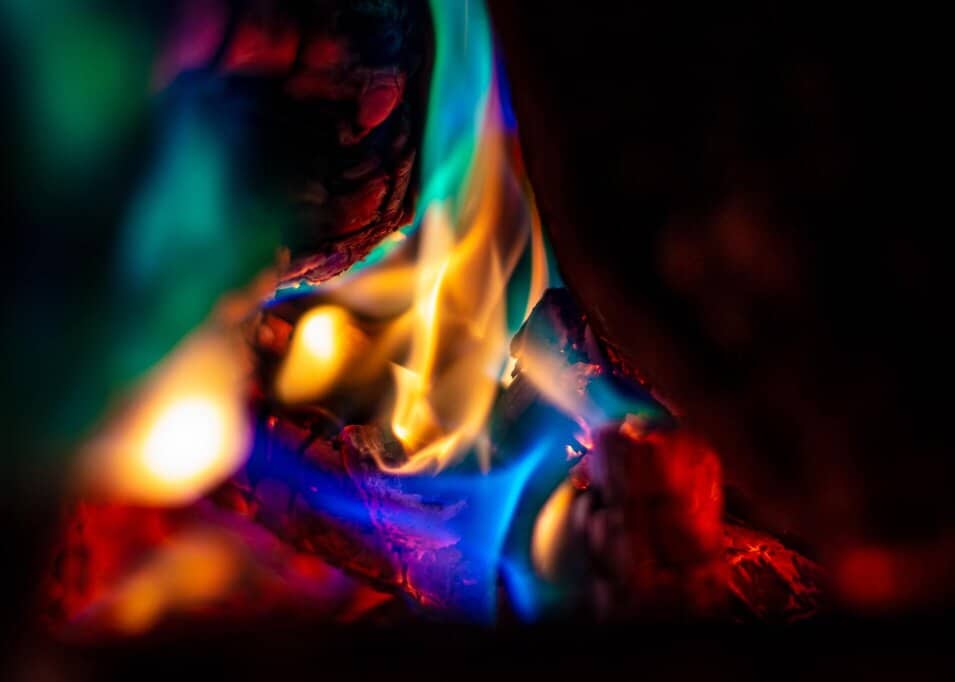 Combining Flammability and Other Testing Procedures
Often, just one testing procedure isn't enough to accurately predict how a product will behave in the hands of end users or in its intended operating conditions. That's why we generally recommend combining flammability testing with other test procedures we offer.
This can include other physical testing procedures like vibration testing or flammability testing to simulate other conditions the product may be exposed to. Or it can include environmental testing procedures like thermal shock testing, durability testing, or alternating climate testing. Combining these testing procedures is a reliable means of gathering information and generating predictions for future product behavior.
For a product to have success in the field, it needs to be able to withstand many, many stressors. When you partner with Cross for your testing needs, we're able to simulate many of the conditions your product will face. We can also devise custom testing procedures based on your product, your industry, and your end user needs.
Why Cross Flammability Testing?
At Cross, the most important thing to us is the success of our customers. That's why we go out of our way to design custom testing solutions that ensure future production success for every single one of them. All while also offering world-class customer service. And when you combine those two factors with industry-leading expertise and a cutting-edge testing lab, you get a winning combination.
Our ISO 17025 accredited testing facilities in the U.S. and Mexico can provide you with product testing, materials testing, environmental testing, lifecycle testing, and many other testing services. Whether it's for automotive, aerospace, consumer products, pharmaceutical, or a wide range of other industries, we can help.
There's a reason so many companies and manufacturers across so many industries choose to work with Cross Testing again and again. Contact us today and we'll give you a reason to keep coming back, too.
Find Flammability Testing Near Me
Offering a range of testing services from our testing laboratories in the U.S. and Mexico. Learn more about the expert testing procedures performed in our state-of-the-art facilities. We can provide you with actionable data about your parts or materials so that you can make the best decisions for your product, your production process, and your end users. We can also provide calibration services, inspection services, and metrology products through our network of ISO 17025 accredited precision measurement labs.
See how our precision measurement team can help improve quality, increase efficiency, and reduce risk.