Hydraulic Hose Pressure Ratings: Working Pressure vs Burst Pressure
When designing a hydraulic system or replacing a hose assembly, it's important to know the conditions of its application. specifically, the working pressure for the application and whether the pressure is dynamic or static. The working pressure is the highest amount of pressure that the hose assembly will operate under, including spikes. It must be accounted for and never guessed or assumed.
We've taken a look at the main differences in dynamic vs static pressure, as well as the working pressure vs burst pressure. For more information and a full guide to hose selection, take a look at our S.T.A.M.P.E.D. Hose Selection Guide.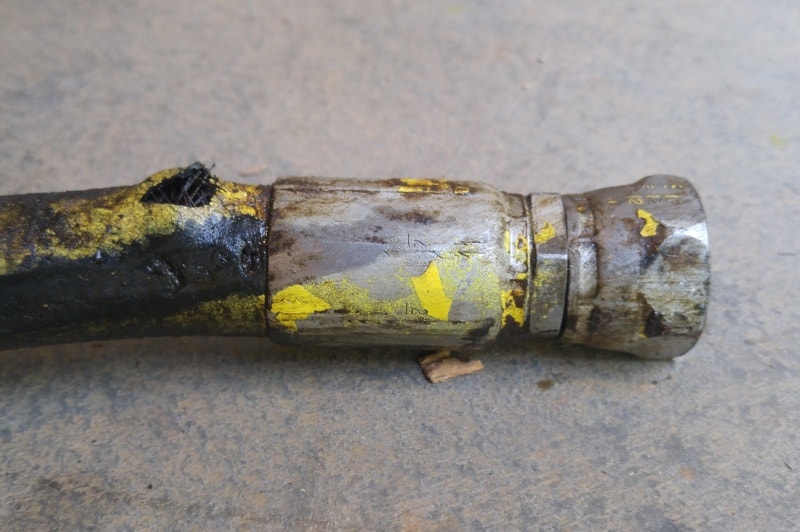 Dynamic Pressure vs Static Pressure
An important detail that is helpful when discussing which hose you need for your application is whether your pressure is dynamic or static. Dynamic pressure means your system can have fluctuations, temperature changes, and shocks/pulses to the system. Static pressure is basically the opposite of dynamic pressure, in the fact that the pressure is constant, without pulses or temperature changes.
As an example, if a hydraulic system has a 4,000 psi pressure rating, including spikes, we would insist on using a hydraulic hose rated to 4,000 psi. This has to include the fittings because the weakest point in the hydraulic system sets the pressure rating for the whole thing. If your 4,000 psi hose is attached to a 3,500 psi fitting, your assembly is not 4,000 psi rated. This ensures that the assembly will handle that constant working pressure and is up to the specific requirements of your system. An unsuitable hose assembly poses a great danger to those working around it.
Working Pressure vs Burst Pressure
All Parker hydraulic hoses offer a 4:1 safety factor, which means if the hose is rated at 5,000 psi working pressure, the burst pressure will be 20,000 psi. Keep in mind, the lowest rated component gives the overall assembly's working pressure rating. Just because a hose assembly is rated to 5,000 psi doesn't mean all of the adapters are too. Do your due diligence and make sure your adapters are correct.
It is imperative that you adhere to the strict guidelines of the hydraulic hose rating. Failure to do so could lead to a catastrophic failure, resulting in unnecessary downtime, property damage, injury and environmental consequences, including large fines.
Make Informed Hose Decisions
Cutting corners by using a hose that isn't rated for your system's pressure requirements is extremely risky. It is crucial to supply all system ratings to your Cross Company Hose & Fittings expert when deciding which series of hose to use. It is our job to educate our customers on the importance of using the right hose for the right job, every time. Guessing at the working pressure is dangerous, and could cause serious injuries, including fatalities.
See how our hose and fittings team can help improve quality, increase efficiency, and reduce risk