Magnifiers, Piece Glasses, Pick Counters
Lunometer Automatic Fabric Density Counters (KFG-2231)
The Lunometer ® is a transparent vinyl plate containing a high precision sequence of lines corresponding numbered graduations. When placed over woven or knitted material, it produces a measurement pattern that enables the Lunometer® to provide an accurate thread count; the number of warp and filling yarns in a square inch or centimeter of fabric. Using available daylight and/or artificial light, a thread count is quickly made by moving the Lunometer® over the fabric until the measurement pattern is seen. At the point where the waves converge, a circular or oval shaped image appears, as in the illustration, indicating the thread count.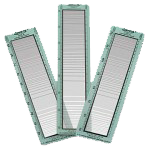 Instantly produces an Accurate Thread Count
No Magnification – No Eyestrain – No Counting
Laboratory grade instruments recommended for precise quality control
Grid lines and graduations are laminated into a clear vinyl plate and cannot rub off in use
Comprehensive instructions and protective case are included with each unit
| | | | |
| --- | --- | --- | --- |
| Range Inches | Range CM | Size Inches | Order Numbers |
| 25-60 | 10-24 | 9 X 2 | KFG-2231F |
| 38-86 | 15-34 | 6.5 X 1.75 | KFG-2231G |
| 50-120 | 20-47 | 6.75x 2 | KFG-2231R(L) |
Illuminated Magnifier (KFG-2232)
Illuminated Magnifier fitted with circular fluorescent lamp, 45″ spring loaded support arm and desk clamp/mounting bracket. Enhanced examination of fabric and yarn defects in the laboratory or production areas. Higher magnifications available on request.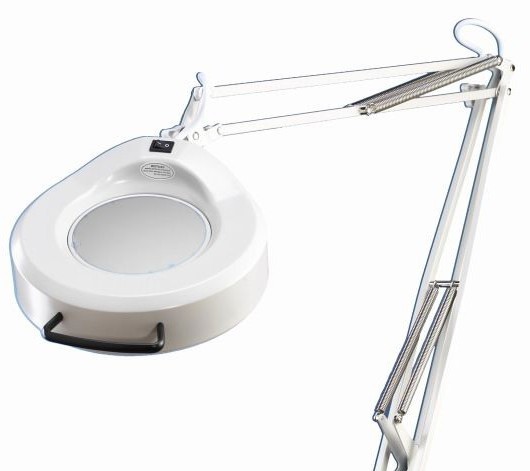 Piece Glass, Pick Counter, Linen Tester (KFG-2233)
Fixed focal length corrected lens (5 x magnification) in folding black metal frame with both fractional inch and centimeter graduations. Accurate 1"/25mm square viewing field. Graduated in 1/8" and 1 cm increments. Includes protective carrying pouch.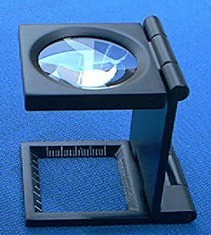 Picking Sticks/Dissecting Needles (KFG-2234)
For use with pick counters or magnifiers for more accurate thread counting, also used of dissecting yarn or fabric samples for microscopic fiber examination. Stainless steel needles mounted in durable wooden handles (Pack of 12)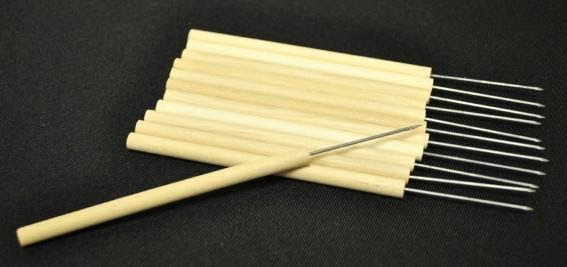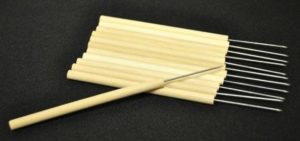 A Leading Distributor of Industrial Supplies and Equipment
As an authorized distributor for a wide range of top-quality brands, Cross offers a complete selection of process measurement and control equipment backed by industry expertise.